After Hours: Sea Side Jet City Burgers on Okinawa
by
Matt Orr
July 30, 2010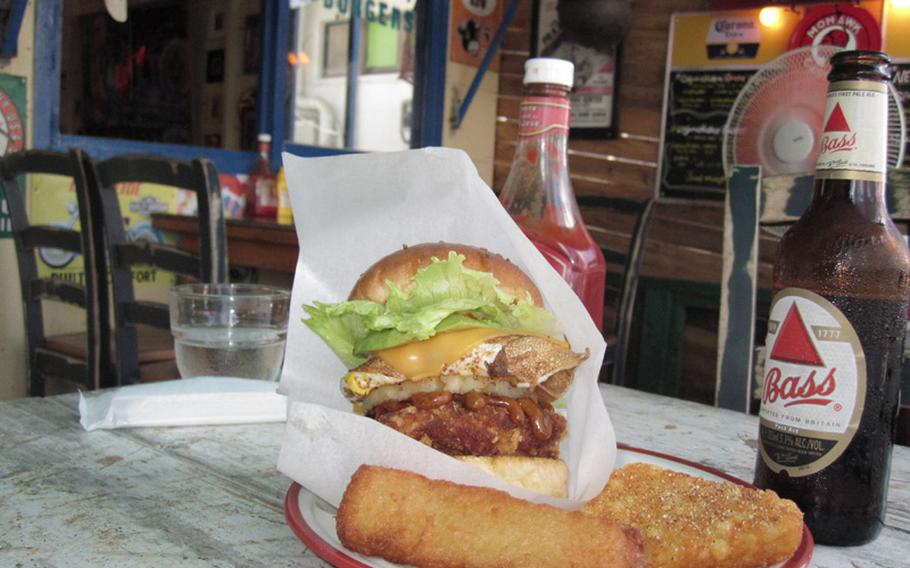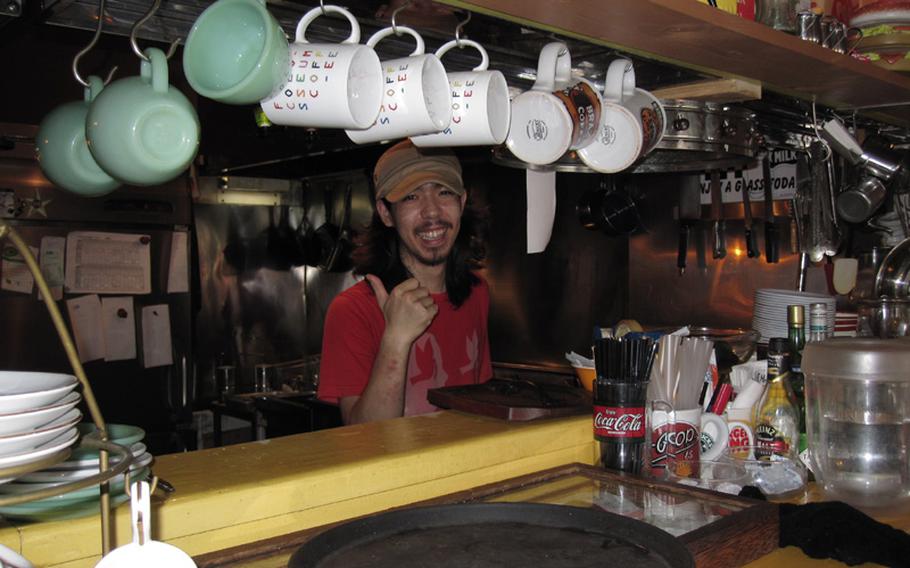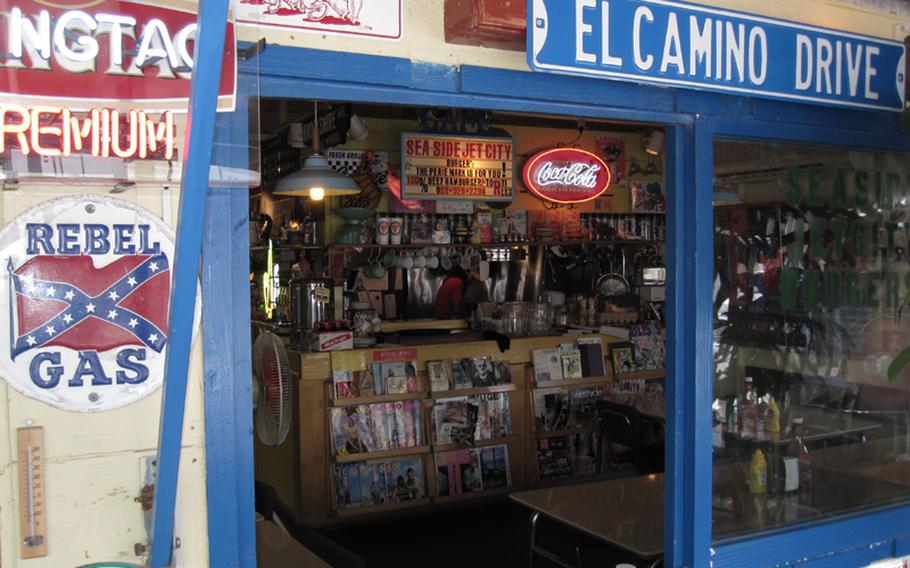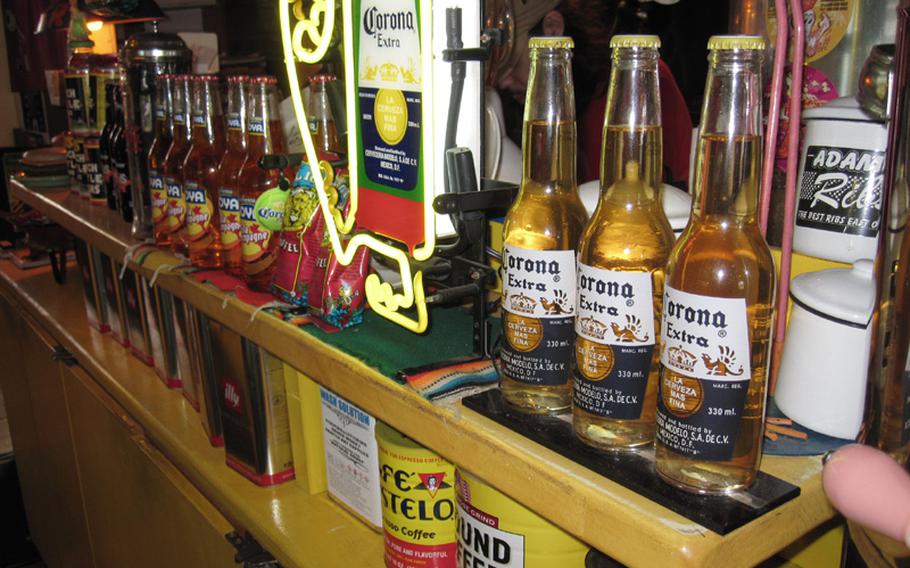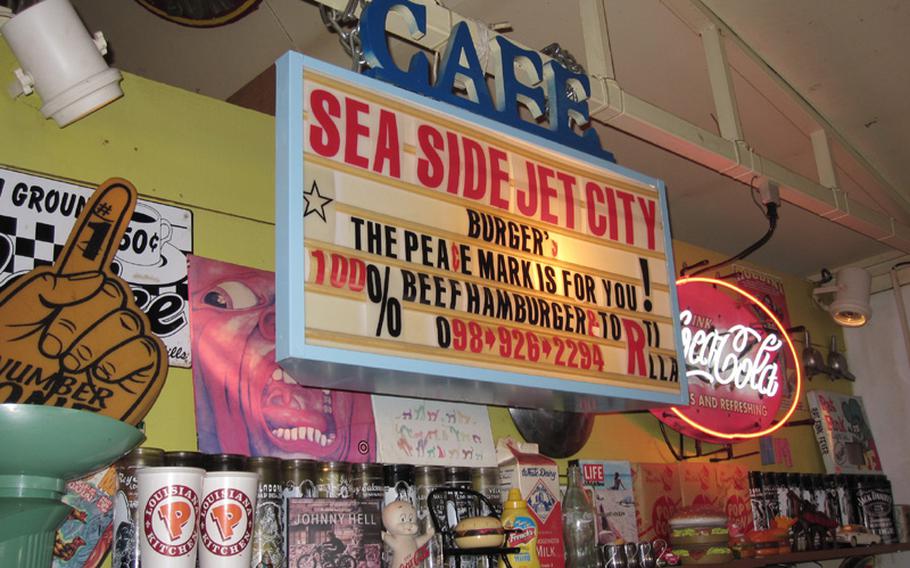 Hungry for a mouth-watering burger?
Sea Side Jet City Burgers is a great place within a five-minute drive from Camp Foster's main gate that you should definitely try.
Feeling hungry and looking for something other than the fast food joints that are on base, I decided to try one of Sea Side Jet City's burgers and wash it down with a nice cold beer.
This small piece of Americana is within walking distance from Okinawa's Araha Beach, which comes in handy if you want a pleasant stroll to walk off some of the hundreds of calories after you have eaten.
The burger joint is neatly decked out in old American wares: license plates from all over the U.S., empty vintage soda bottles, old street signs, motor oil advertisements, even an old Brains figurine from the Thunderbirds, still encased in its original box.
Everywhere you look, the shelves are packed with memorabilia.
The burger menu is as varied as the items on those shelves. Fish burgers, chicken burgers, chili burgers, beef burgers. Some come with Spam, some with pineapple, some with avocado; you name it, this place probably has it.
There are also other things like taco rice, garlic fries, and salad for the healthier among us.
There are two seating areas, an open area and a small indoor area.
It can get quite hot due to the lack of air conditioning, but there are fans located throughout the place to generate a breeze.
Although the food is great, it could get expensive for a family lunch.
Prices range from 580 yen for a burger to 1,500 yen for a set consisting of burger, fries and drink.
There is a kid's meal with a cheeseburger, french fries, small wedge of cinnamon toast, chicken nugget and banana smoothie for 650 yen.
I had a fried chicken "karate" burger with avocado, pineapple, lettuce and a fried egg. It was huge and I made quite a mess trying to eat it. But it was tasty and steaming hot and went well with the British Bass Ale.
It also came with a hash brown and cinnamon French toast.
There is a wide range of drinks, and if you have room to spare there are some great desserts as well.
When it came time to pay, I was full and very satisfied with the meal.
If I'd had the time, I would have taken my own advice and taken a stroll along Araha Beach.
Location: Araha Beach, Okinawa. Exiting Camp Foster's Spot Gate, make a left and then go straight, crossing Highway 58. Make your first left and then take your first right. There will be a Sea Side Jet City Burgers sign on the corner.Hours: 11 a.m. until 10 p.m. dailyPrices: Burgers 580-1,180 yen; sides 580-680 yen; sets are 1,500 yenSpecialties: BurgersEnglish menu: Yes, with picturesDress: Very casualClientele: Mix of Japanese and AmericanWebsite:http://ssjcb.com/Phone: 098-926-2294