After hours: Sangdao Thai Restaurant in Newmarket, England
by
Geoff Ziezulewicz
May 30, 2010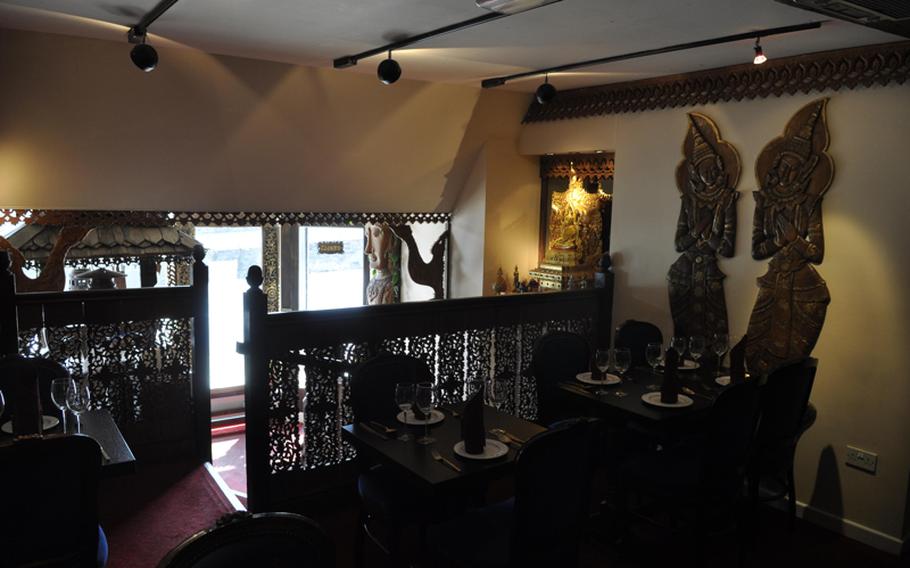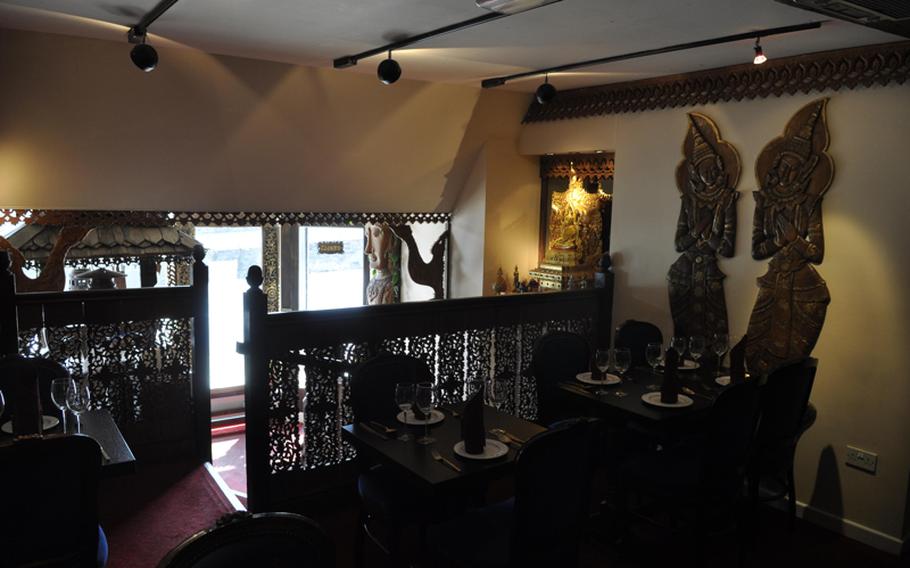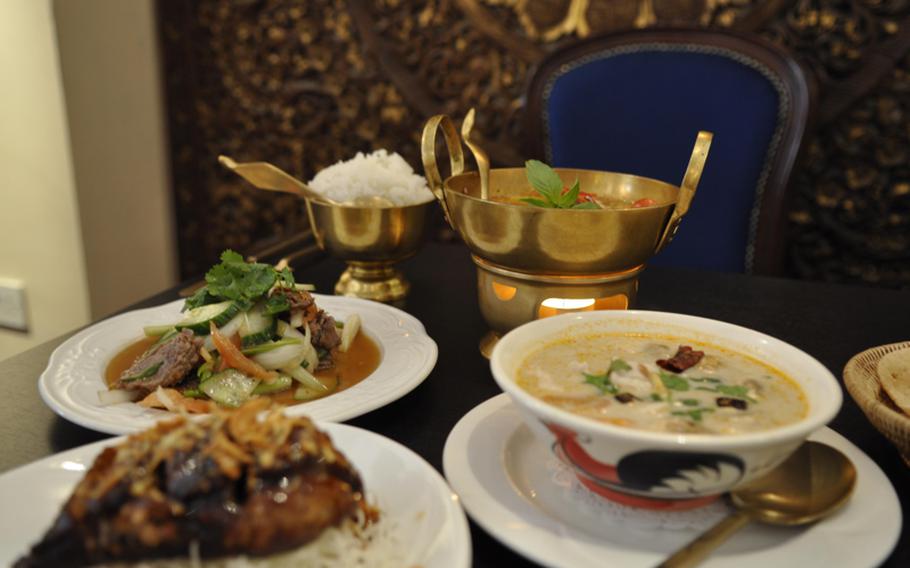 During your time in Merry Olde, have you ever had bad Asian food? I mean, really bad? The kind that makes you think you could swear off Asian cuisine until you leave England?
I have. The kind of Asian food that looks and tastes like it came prepackaged, often covered in a gelatinous goop that is supposedly a sauce that a diner is supposed to enjoy.
Except for the ubiquitously delicious Indian curries, nearly three years in the U.K. has made me a skeptic of the island's Asian offerings, what we 'Mericans often refer to widely as "Chinese food."
But don't give up hope. For in Newmarket, just a quick drive from RAFs Mildenhall and Lakenheath, sits Sangdao Thai Restaurant, an oasis of fresh deliciousness on the town's High Street.
Sangdao has been open for about 10 years and prides itself on its fresh ingredients, namely the herbs and chilies that make Thai food so tasty in the first place. In fact, Sangdao gets its lemongrass, chilies and herbs direct from Thailand, according to manager Navapong "Bia" Phoneam, who manages the eatery for his parents.
The foundational flavors of much Thai food involve basil, ginger, coconut milk, coriander (what we call cilantro) and other spices.
While it is easy to taste the crappiness of bad Asian food, it's just as apparent when you're being served the good stuff. Each dish at Sangdao has the taste and aesthetic of something that was just prepared just for you.
Alongside a calming Thai decor — lots of wood, a bubbling fountain thing and some gentle flute music — Sangdao serves up the best Thai I've had in England.
The Tom kha gai soup was a creamy and comforting melange of coconut milk, chicken, mushrooms, lemon, chili, coriander and other herbs. It was presented beautifully and tasted just as nice.
The Pad makhaam consisted of deliciously crispy duck atop a bed of crispy noodles. The duck was nicely fried on the outside but still moist and tender on the inside.
Prices are reasonable at Sangdao, especially for Americans as the pound continues its fall against the resurgent greenback. Entrees average about 8 pounds, with starters and sides costing a few quid less.
Phoneam says that Americans often frequent the restaurant and are more inclined toward chicken or pork dishes, as well as anything with noodles. The Brits are a little more diversified and prone to the seafood offerings.
Sangdao offers milder dishes — and some with plenty of spice.
"If they like spicy food, I'd recommend the duck curry," he said. "It's more interesting and has more ingredients."
The staff is friendly and attentive as well, making for a pretty good dining experience all around. Check it out sometime if you fancy a taste of quality.
Sangdao Thai Restaurant
Location: 160 High St., Newmarket, CB8 9AQ
Directions: Just a quick drive south on A11 and A14 from RAFs Mildenhall and Lakenheath. From Exit 37, follow Fordham Road to Newmarket's High Street and make a right. Sangdao is a few blocks down on the right.
Hours: Noon to 3 p.m., 6:30 p.m. to 10:30 p.m. Monday through Saturday.
Food: Delicious Thai food. You can literally taste the love.
Prices: Between 7 and 11 pounds for an entree.
Phone: 01638-660-646
E-mail: sangdaothairestaurant@windowslive.com
Web: www.sangdaorestaurant.com