After hours: Restaurant Romer, Heidelberg, Germany
by
Nancy Montgomery
November 22, 2008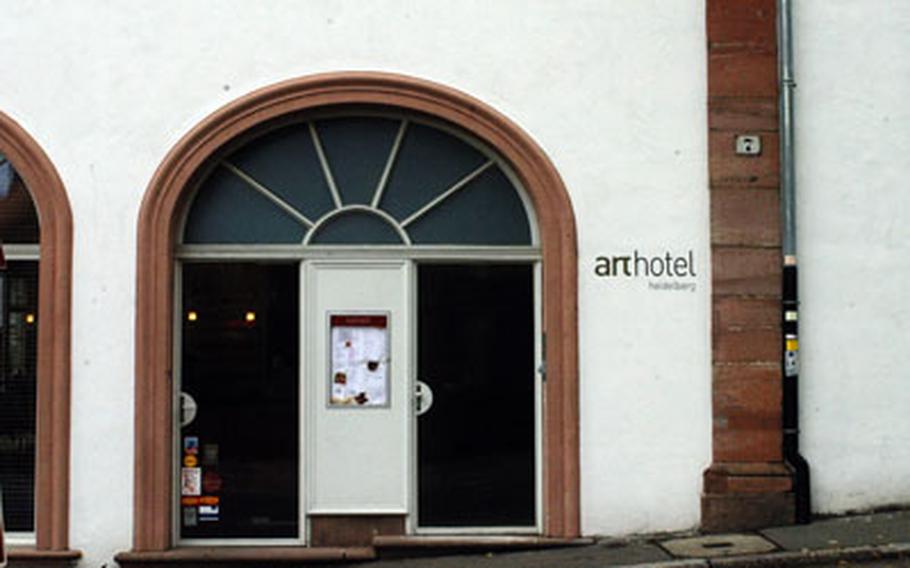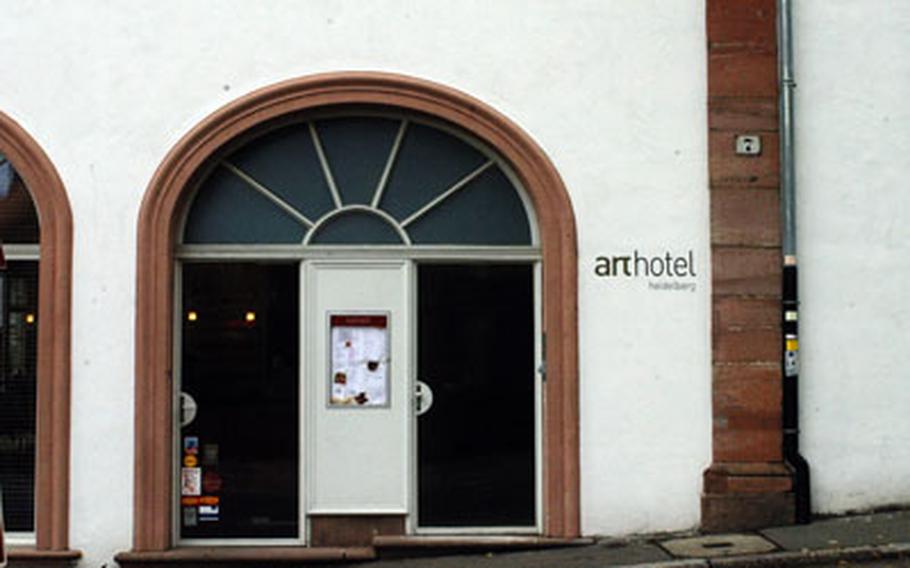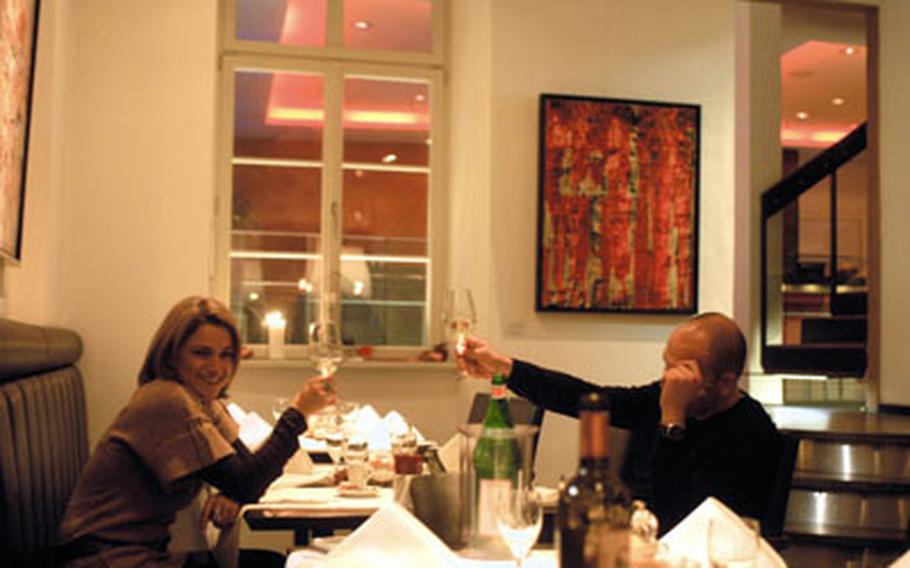 I had never had a salad named after a beautiful maiden in a Brothers Grimm fairy tale.
But there it was on the menu in the sleek Restaurant Romer in Heidelberg, Germany: Rapunzel salad, in a potato-bacon dressing with croutons.
What could be in it, I wondered. Golden hair? Doubtful. When I looked on the English menu, it was translated as "Lamb's salad," which also seemed questionable.
The greens in question were Feldsalat or, in English, lamb's lettuce. And it turns out that Rapunzel, the maiden with the long golden hair, was named after another name for the greens by a sorceress, who took her and locked her in a tower to punish the girl's father after he stole the sorceress's rapunzel for a salad for his pregnant wife.
So I learned something. But more important, the salad, which I ordered with the optional scallops, was just the beginning of a really terrific dinner.
Romer, in the old city across the street from the gorgeous University of Heidelberg library, is within the spiffily modern Arthotel. Its interior is all black leather banquettes, modern art, a red wall, and mirrors and crystal wineglasses glinting in candlelight. It's a beautiful room, elegant and urbane, yet warm and inviting.
The menu features traditional German specialties and international cuisine, along with wine suggestions from what is obviously a large wine cellar. (The restaurant also offers wine tastings.)
Continuing with my fairy-tale theme, I ordered the roasted elk, not only because at 28 euros it appeared to be the spendiest entrée, but also because I do like elk. It was a filet, lean and rare and above reproach.
But my companion's seafood trilogy, though 2 euros less, tasted even better. It consisted of wild scallops, king prawns and a fish called Steinbeisser in German and translated to "spined loach" on the English menu. I'm pretty sure it's usually translated as "wolf fish."
Whatever it was, in a saffron-vegetable sauce with braised chicory, it was delicious. And braised chicory? Really good, and not something most people cook at home. Because, what is it?
Which is one of the fun things about the Romer menu. There's consommé from calf's tail with liver Spätzle, parsnip and butternut pumpkin terrine, duck breast sautéed in rosemary and honey on fennel salad — all sorts of creative pairings that work wonderfully together.
What can I say about the desserts — chocolate cheesecake, plum compote, ice cream tartlet, crème brûlée, and cheese and fruit selections — other than that they sounded wonderful, but we were too full to have any.
But we did have a wonderful bottle of chardonnay, three times the price of two desserts but, I believe, with far fewer calories.
Next time, though, I'm going for the tasting menu: five courses, 54 euros.
Know a restaurant or entertainment spot you'd like to see reviewed in After Hours? E-mail John Taylor at: taylorj@estripes.osd.mil
Restaurant Romer
Location: Grabengasse 7, Heidelberg, Germany.
Directions: Restaurant is inside the Arthotel on the old city's Hauptstrasse near the University Plaza.
Hours: 11 a.m. to 11 p.m. daily.
Specialties: Creative contemporary cuisine.
Prices: Starters and salads are 7 to 13.50 euros; entrees run from 13.50 euros to 28 euros.
English menu: Yes, although some of the translations are quite curious.
Clientele: Hotel guests, couples, groups.
Dress: You can dress up here — I think you should — but you don't have to.
Phone: 06221-65006-150
Web site:www.restaurant-romer.de