After hours: Prezzo restaurant, Newmarket, England
---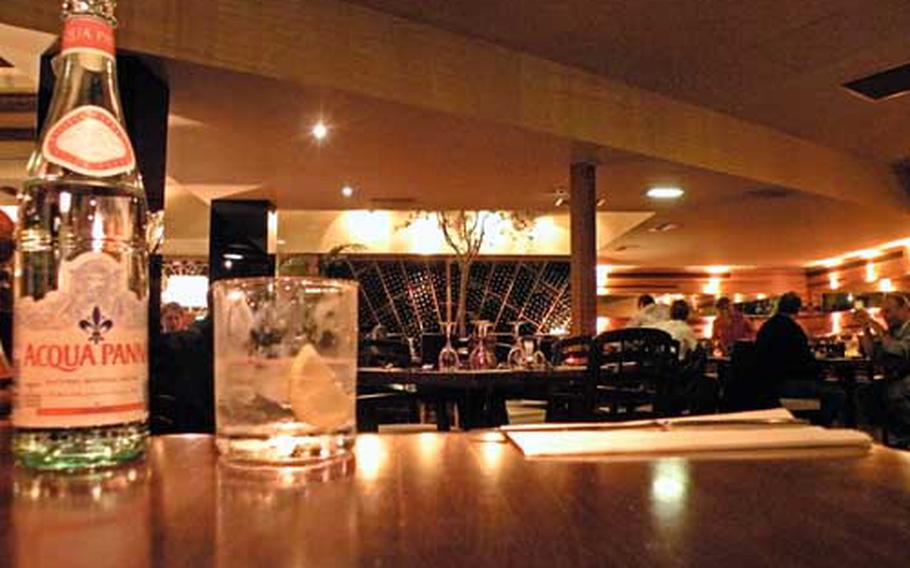 If you feel like you've eaten a sufficient amount of baked beans with your full English breakfasts and consuming black pudding causes mild nausea, grab your car keys and take a trip to the Prezzo restaurant in Newmarket, England, to devour some tasty Italian cuisine.
Prezzo doesn't pull any punches with its menu. It offers a great selection of starters, drinks and about 50 entrees, including different types of pasta, pizza, salad, risotto and grilled meat. Add that to a nice selection of breads and marinated olives and you have a tabletop loaded with delectable eats.
As you walk up to the restaurant, the smell of freshly baked bread, slow-simmering sauces and seasoned chicken sizzling on the grill envelops you. When you open the door, the full aroma of the nights' specialties welcome you inside.
Prezzo has more than 100 locations throughout Britain. Kasia, who works as a supervisor at the Newmarket restaurant, describes the cuisine at Prezzo as "good and popular Italian."
And so is the restaurant: If you seek a table at Prezzo on the weekend, the staff suggests you make a reservation at least one week in advance.
We tried a couple of the chicken dishes: one with penne with saffron, the other grilled with mushrooms and baby spinach. Both were wonderful.
The contemporary design inside Prezzo is also noteworthy. Decorative wine racks make up entire walls inside the restaurant, and the table layout makes the dining area appear larger than it is. Ambient lighting along with friendly service set the tone for a perfect dinner for two or a casual night out with friends.
Prices are slightly higher than average pub food, but the taste and dining quality easily surpass pricier establishments within miles.
Whether you are trying to impress your significant other or just enjoy a night out with friends or relatives, Prezzo offers a pleasurable environment with adequate seating and friendly, helpful service.
It's truly a nice place to eat.
Know a restaurant or entertainment spot you'd like to see reviewed in After Hours? E-mail John Taylor at: taylorj@estripes.osd.mil
Location: 2 Exeter Road, Newmarket, England
Directions: From RAF Mildenhall and RAF Lakenheath, take A11 toward Newmarket/Cambridge. Take the exit onto A1304 and that road will lead to the Clock Tower Roundabout at the east end of High Street. Exeter is one of the streets branching off the roundabout; Prezzo will be on the right.
Parking: Try finding some free parking along High Street. If none is available, take the first left after passing through the Clock Tower Roundabout and take the first right into a parking lot. Make sure to pay for parking because they have a regular policeman roaming the area and issuing tickets.
Hours: Noon to 11 p.m., seven days a week.
Specialties: Italian food, nightly specials are available.
Prices: Starters range from about 2 to 6 pounds while entrees generally cost about 7 to 10 pounds.
Dress: Jeans and a nice shirt will work, however business casual will fit in better.
Phone: 06138-669-676
Web site:www.prezzorestaurants.co.uk
---
---
---
---