After hours: Obika in Tokyo, Japan
by
Karen Willenbrecht
October 11, 2009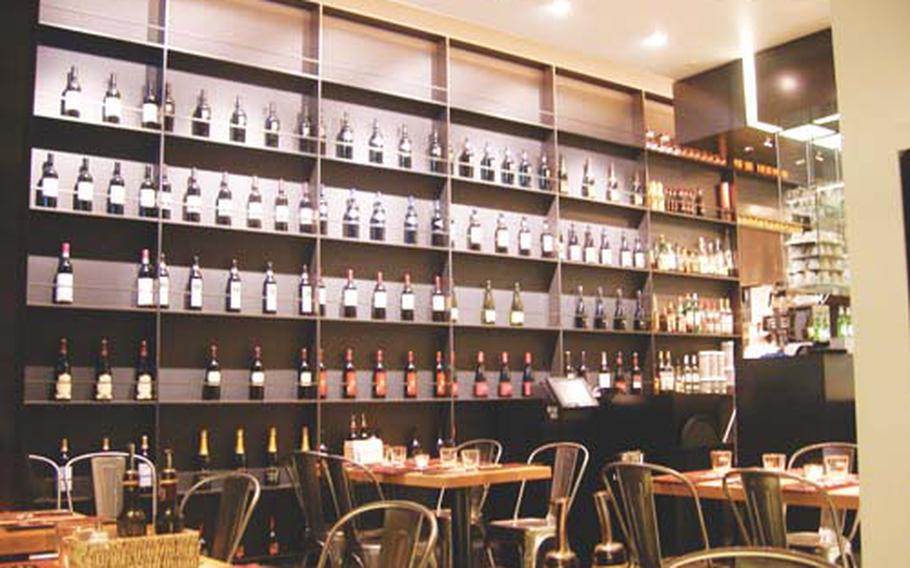 One of my most firmly held beliefs is that there are very few foods that can't be improved by adding cheese. (I'm willing to admit that cereal is an exception.) From asiago to xynotyro, I love the stuff. So when Obika — a mozzarella bar with locations in Italy, London, Kuwait City and New York — opened a Tokyo branch, I thought it would be the dining of my dreams.
An entire restaurant based on cheese — could it get any better than this?
Obika occupies a lovely, bright space with both patio and indoor seating in the upscale Roppongi Hills shopping center. The service is excellent, and the staff speaks English. The wine list is extensive, and the chef incorporates mozzarella into nearly every dish without the menu feeling like an "Iron Chef" challenge gone awry.
The best way to eat the star ingredient, though, is by itself, so you can savor the taste. Obika features four varieties of Mozzarella di Bufala Campana, imported from Italy and certified by the Italian government as made from 100 percent buffalo milk. The Paestum (delicate taste), Pontina (stronger taste) and smoked mozzarella are served in hand-shaped, porcelain-white balls, while my favorite, the sweet, creamy Stracciatella di Burrata, is served in a glass and eaten with a spoon.
It couldn't get much better, but it could get cheaper.
All this cheesy goodness is a tad more pricey than a basket of fried mozzarella sticks at a sports bar. On my first visit, a friend and I split an appetizer, a salmon-and-avocado salad and a bottle of wine — and spent 7,500 yen. Hoping to get more mozz for less money, I returned the following week for happy hour, which has drawn a lot of publicity for its amazing value. From 5 to 8 p.m. on weekdays, Obika offers an all-you-can-eat buffet plus one drink for 1,200 yen, with additional drinks for 500 yen. Those prices are a bargain for the neighborhood, where 1,200 yen is the going price for one cocktail.
The stiff, well-made drinks didn't disappoint, but the buffet did — just salads and pita chips. I'd been expecting, well, cheese.
Between those two visits, though, I came up with the perfect strategy for enjoying Obika. Go during happy hour and get your fill of cheap drinks. Treat the buffet as a salad bar, then order the special tasting platter, which gets you four meats (salami, prosciutto, mortadella and ham) and three mozzarellas for 2,900 yen. The Stracciatella di Burrata isn't available with this platter, but you can get three meats and one cheese for 2,600 yen, and choose any of the four.
Cheese. It's what's for dinner.
Location: Tokyo, Japan
Hours: 11 a.m. to 11 p.m. Sunday-Thursday; 11 a.m. to 5 a.m. Friday-Saturday
Prices: Appetizers range from 800 to 1,600 yen; salads 1,300-1,500 yen; antipasti 750-1,500 yen; desserts are 800-1,500 yen and cocktails are around 1,000 yen.
Specialties: Mozzarella di Bufala Campana
English menu: Yes
Dress: On the dressy side; you might feel underdressed in jeans.
Clientele: Mostly young, upscale Japanese and expats; not recommended for kids.
Directions: 6-10-2 Roppongi, in the Hillside section of Roppongi Hills, B1F. Take the Toei-Oedo line (exit 3) or Hibiya line (exit 1b) to Roppongi station; turn left and walk about five minutes to Roppongi Hills.
Web site:www.obika.it/english/index.html
Phone: 03-5786-6400