After hours: Maharaja, Homburg, Germany
by
Seth Robbins
October 18, 2009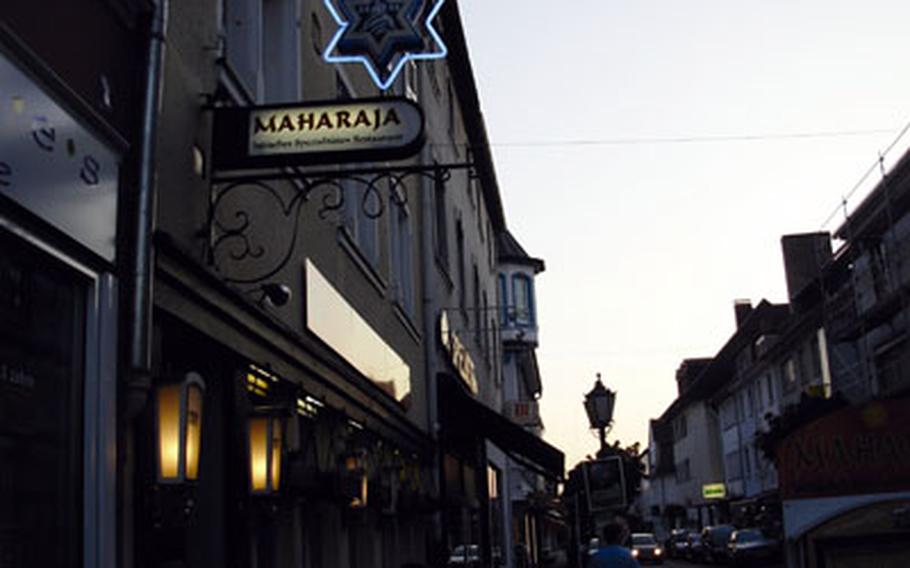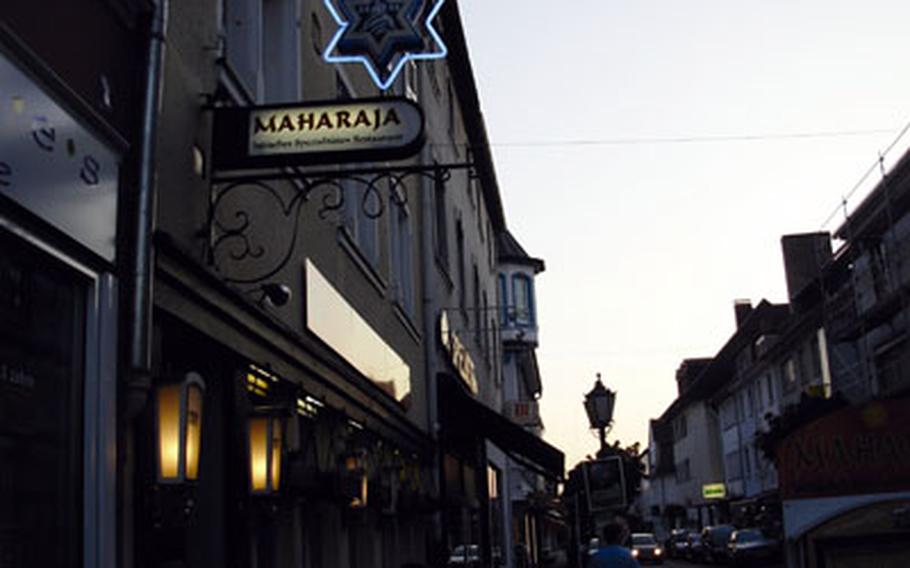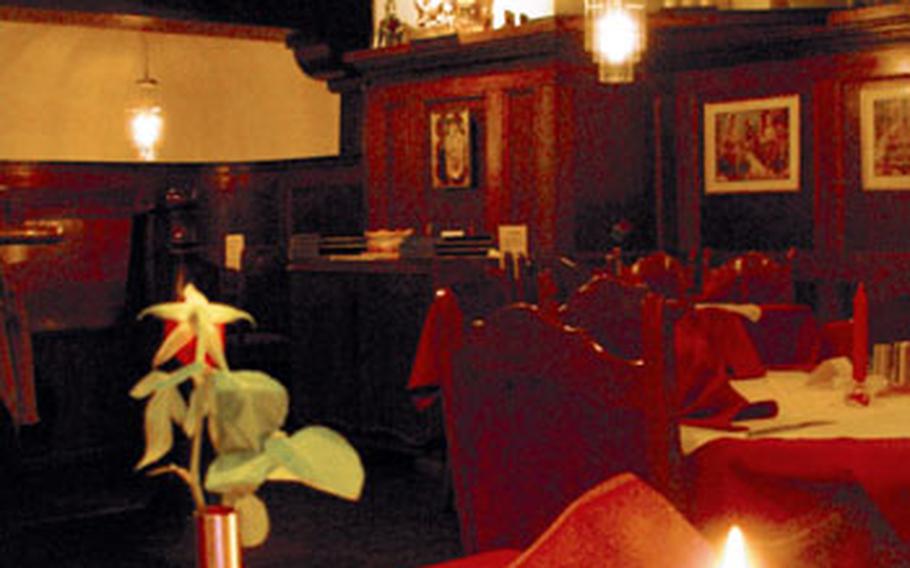 The German word for spicy, scharf, is peppered in Som Dhingra's conversations at Maharaja, his authentic Indian restaurant in Homburg.
The avuncular owner, who has lived in Germany for more than four decades, knows that Teutonic taste buds reared on schnitzel and Spätzle are not attuned to the hot stuff.
"You have to modify it a little bit," he said. "All the dishes have to be suited to each person's taste."
If you ask, though, the dishes can still be prepared spicy. And when I finished my tandoori chicken, marinated for more than 24 hours in several spices and yoghurt, my sinuses were cleared.
Dhingra serves dozens of dishes from all parts of India, including many staples: samosas stuffed with vegetables or minced meat; several colors and various types of curries; and the unmistakable naan flat bread. Also, if you happen to be a vegetarian — difficult in the land of wurst — there are more than a dozen offerings on Maharaja's menu.
For those who are familiarizing themselves with Indian food, or just very hungry, the Tellers (special plates) are a good option, each with generous portions of three different dishes. The Maharaja Teller, with curried lamb, chicken in almond sauce and spinach with fresh cheese, along with bread and rice, is delicious and balanced. The Gola Teller offers three different curries.
As a starter, there is papadum, a flat bread crisp that can be dipped into sweet mango chutney, coriander or a yoghurt dip.
The tandoori chicken, served on a sizzling plate, was juicy, which is rare for a chicken that can be dry. And it was smothered in a tandoori masala, a burnt orange sauce that gets its color from red chili peppers.
When asked what his specialties are, Dhingra said, "Everything is the best."
"All the ingredients come from India," he added, "and all the dishes are prepared fresh."
The restaurant, with about a dozen tables, is small but popular. It has a good reputation among locals and English visitors, who have eaten at the curry houses on London's Brick Lane. I suggest calling ahead to make reservations if you plan on going with a large group.
My dinner for two came to about 35 euros, and that included two glasses of wine. There is also a less expensive lunch menu served during the week.
Dhingra, who waits on many guests himself, was originally a machinist in a factory that made children's seats. When it closed, he bought the restaurant.
"He wanted to own something," said Nitin Sood, Dhingra's son-in-law. "It was always his dream to own an Indian restaurant."
Location: 10 Saarbrücker Strasse, Homburg, Germany.
Directions: Exit Autobahn 6 at Exit 9-Homburg and then take the left onto B423 toward Bexbach. Stay on B423 for about two miles and then turn left at L119 and head toward Stadtmitte, the city center. Continue to a roundabout and take the first exit onto Am Zweibrücker, then the first left onto Saarbrücker Strasse. Parking can be difficult because the restaurant is on the town's main street, but there are two nearby lots, which are in walking distance.
Hours: Open 11 a.m. until 11 p.m. daily.
Prices: Entrees average 10 to 13 euros. Wine by the glass is about 3.50 euros. Appetizers are 6 to 9 euros.
Specialties: Tandoori chicken, several vegetable dishes and curry sauces. Also, naan bread and big flat crisps are served with each meal.
English menu: No. But Dhingra speaks enough to allow anyone to order. It's also a good place to practice your German as Dhingra speaks slowly.
Dress: Casual
Clientele: Mostly locals, and English and American visitors.
Web site: No