After Hours: Loving Hut in Seoul, South Korea
by
Ashley Rowland
July 15, 2010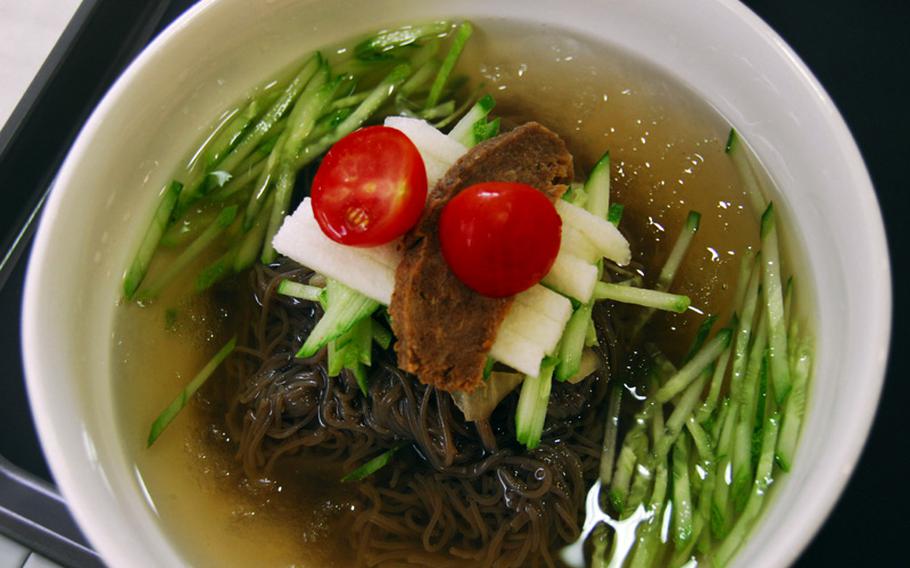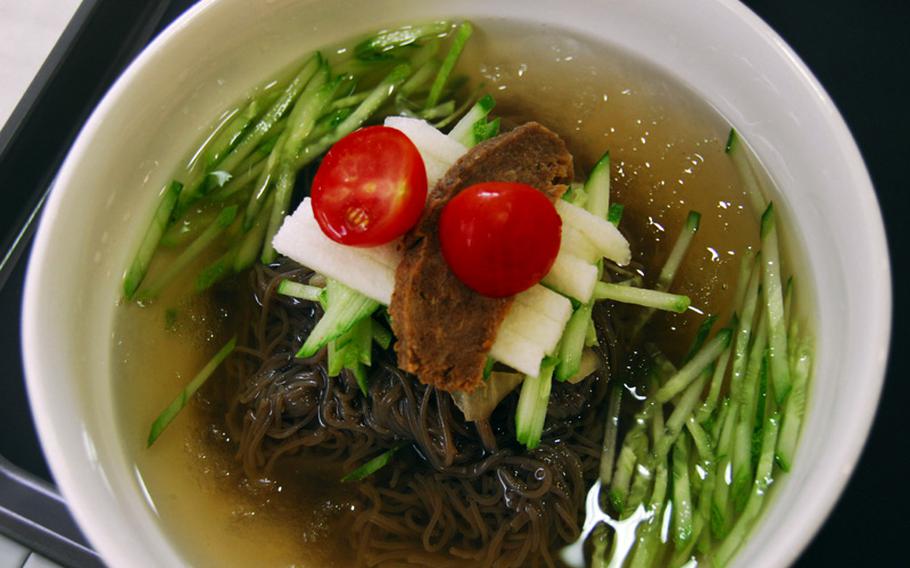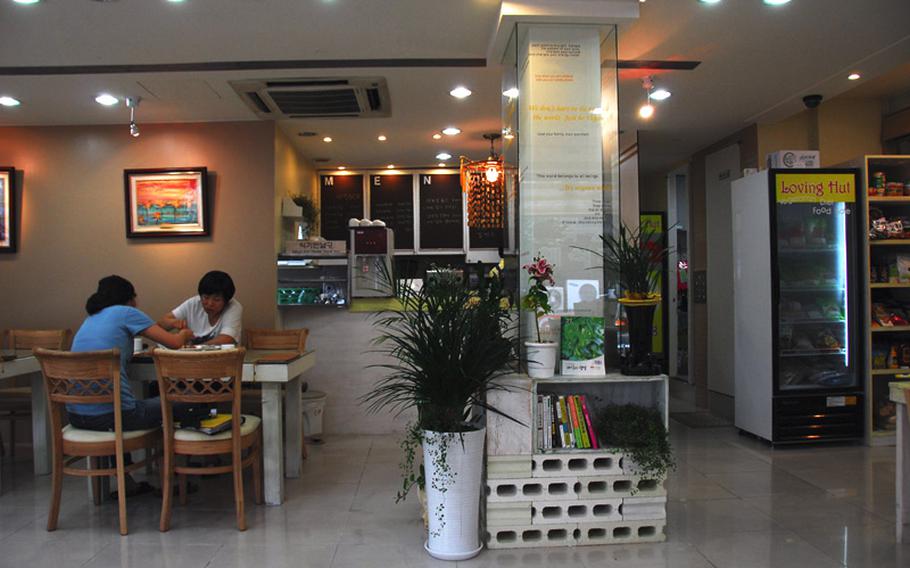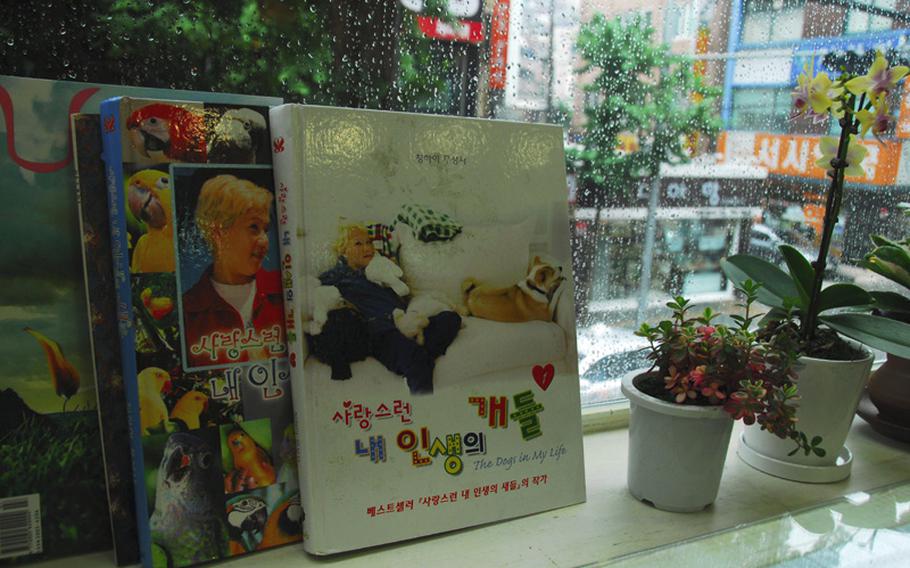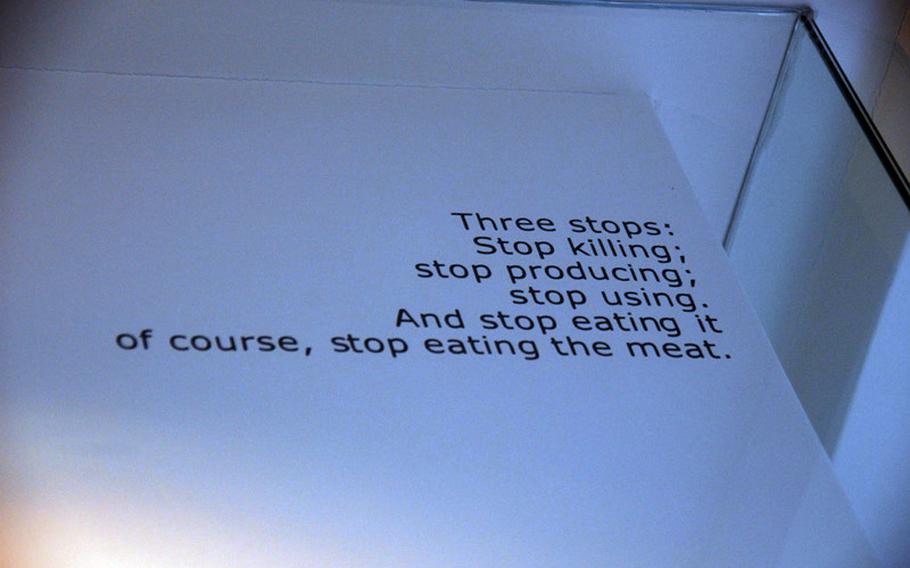 It may sound like the name of a porn shop, but you won't find any meat here — at least, not the real kind.
Located just a few minutes' walk from Hannam Village (and coincidentally, down the block from a real adult store), the Loving Hut serves cheap Korean vegan food, and may be one of the weirder places to eat in Seoul. It's part of an international chain of vegetarian restaurants affiliated with a woman who has anointed herself the Supreme Master (her website says she is "God's direct contact"), but the religiosity is more quirky than annoying, and the proselytizing is fortunately limited to a display of pamphlets at the front door.
The restaurant itself is in a pleasant, light-filled room on the second floor of a building on the main street in Hannam-dong. The walls are inscribed with messages such as "Justice is good but love is the best" and "stop eating it (sic) of course stop eating the meat." And for your reading pleasure, there are books at each table featuring the blond, Vietnamese-born Supreme Master Ching Hai herself communing in various poses with her beloved pet dogs and birds.
Don't let the Supreme Master scare you away, though. The food is actually very good, even if you're a meat eater.
The menu is somewhat thin, with just two pages of main dishes, but there are both Korean and western selections made from vegetables and imitation soy meat, ranging from spaghetti to a California roll to spicy soft tofu pot stew. There's also a selection of fruit juices and smoothies, coffee, lattes, herbal teas, and nonalcoholic beer.
We tried the soyburger (4,000 won), a patty with a crispy exterior topped with a tangy mustard sauce. It tasted more like chicken than beef, and it won over even my meat-loving boyfriend.
I ordered naeng myeon, a South Korean summer staple of noodles in icy beef broth — the faux version, of course. It was fine, but nothing special. The best part was the slice of fake beef on top.
The prices are right: most main dishes cost between 4,000 and 7,000 won, and drinks between 2,000 won and 5,000 won. Our meal for two, including coffee and a glass of fresh tomato juice, cost 16,000 won.
Location: Near Hannam Village. From Itaewon, turn left onto the main road in Hannam-dong. The Loving Hut is on the left, between the Paris Baguette and an ajumma clothing store. Hours: 11:30 a.m.-10 p.m.Prices: 4,000 won to 7,000 won for most main dishesSpecialties: Korean vegan foodEnglish menu: YesDress: Casual Clientele: AllPhone: 02-3217-2153, 010-5065-4153Website:www.lovinghut.com