After hours: Jilsiru Tteok Café, Seoul, South Korea
---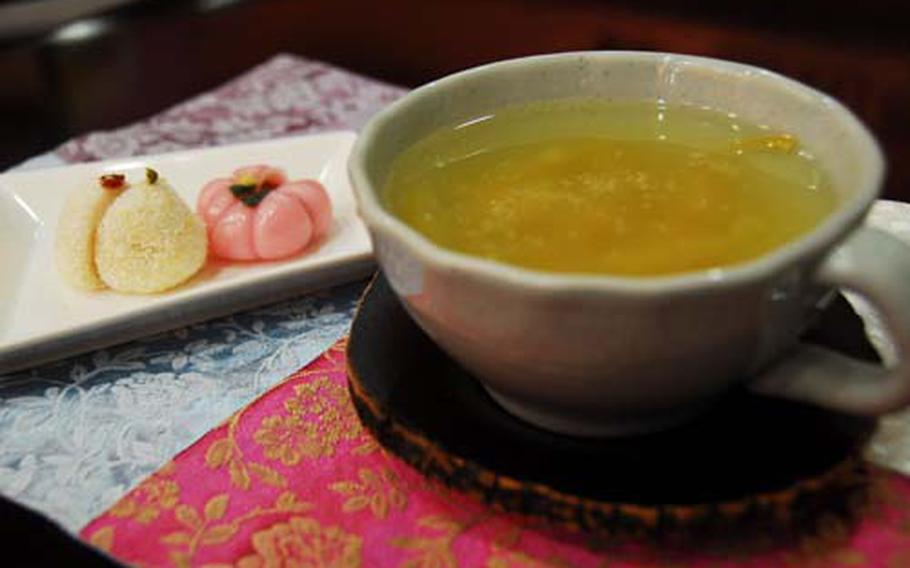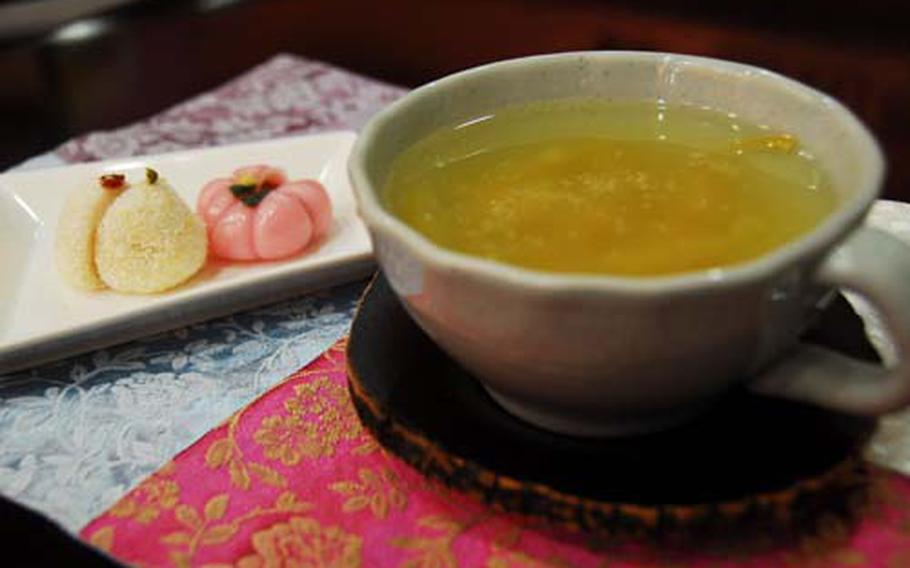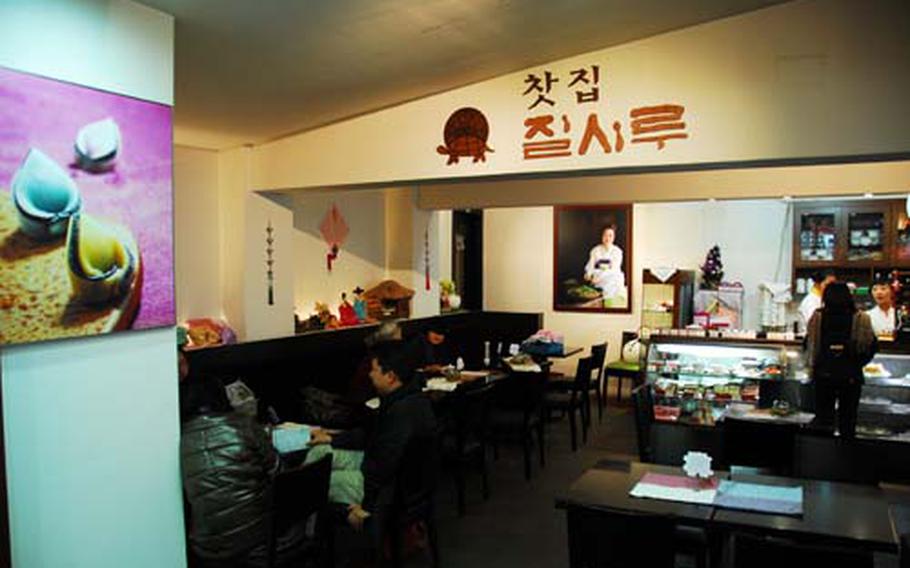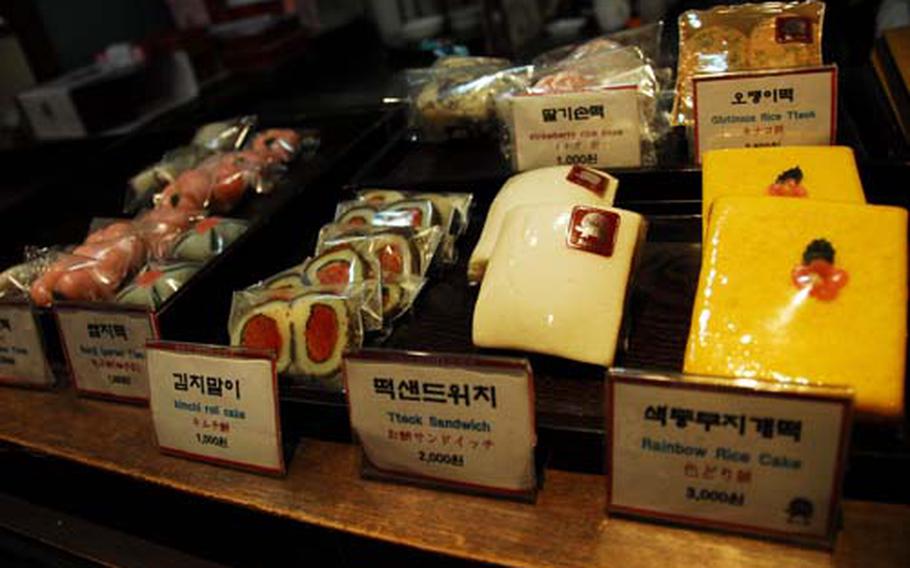 The first time I bit into a square of Korean "cake," I expected something that actually resembled dessert. Instead I got a mouthful of what tasted like an eraser: gummy, flavorless and generally unpleasant to chew on.
After living in South Korea for a few years, I've learned there is no such thing as Korean cake, at least not the sugar- and butter-laden confection Americans are used to. But there is tteok, a traditional Korean dessert made from rice that can range in flavor from bland to faintly sweet, and, like American cake, comes in a variety of shapes and sizes.
And, unlike my first unfortunate encounter with tteok, some of it is downright tasty.
Perhaps the best place to buy tteok in Seoul is the Jilsiru Tteok Café, in the heart of the Insadong tourist district, where hanbok-clad saleswomen serve up gourmet rice cakes that bear no resemblance to their cardboard, puffed-rice American cousins. These tteok are artfully made and are almost too pretty to eat: coconut-dusted balls with red bean, chocolate, apple or green tea filling. Rectangles of colorful tteok subtly flavored with fruit or pumpkin. And for the adventurous, a tteok roll that looks like sushi but is filled with kimchee.
On a recent visit, I ordered two pieces of tteok. One was a citrus ball filled with a sweetish lemon rind paste. The second, my favorite, was shaped like an ume (plum) flower — chewy and pink on the outside, filled with a red bean paste with a hint of cinnamon.
Jilsiru also has a variety of teas that, like many traditional Korean foods, claim to cure some ailment. I ordered citron tea, made from honey-preserved lemon rinds that, according to the menu, would help my circulation and reduce fatigue.
Try the sweet pumpkin latte (full of vitamin A, and protects eyesight and helps with digestion), the Chinese quince tea (eases cough and constipation) or the persimmon leaves tea ("superior effect on geriatric diseases").
Teas and lattes, both hot and cold, come in large mugs and cost between 5,000 and 7,000 won. Go to the front counter to select your tteok, which costs between 1,000 and 1,500 won per piece.
Know a restaurant or entertainment spot you'd like to see reviewed in After Hours? E-mail Karen Willenbrecht, Pacific After Hours editor, at: willenbrechtk@pstripes.osd.mil.
Prices: Teas and lattes between 5,000 and 7,000 won. Tteok between 1,000 and 1,500 won.
Specialities: Teas and tteok, or traditional Korean rice cakes
English menu: Yes
Dress: Casual
Clientele: Koreans and expats
Directions: Take Exit 6 at Anguk station and walk to Insadong shopping street. Walk down that street for about five minutes (about halfway down the length of the street) and Jilsiru will be on your left.
Phone: 02-733-5477
Web site: None
---
---
---
---