After Hours:Japan, Blacows
by
Tim Wightman
March 28, 2010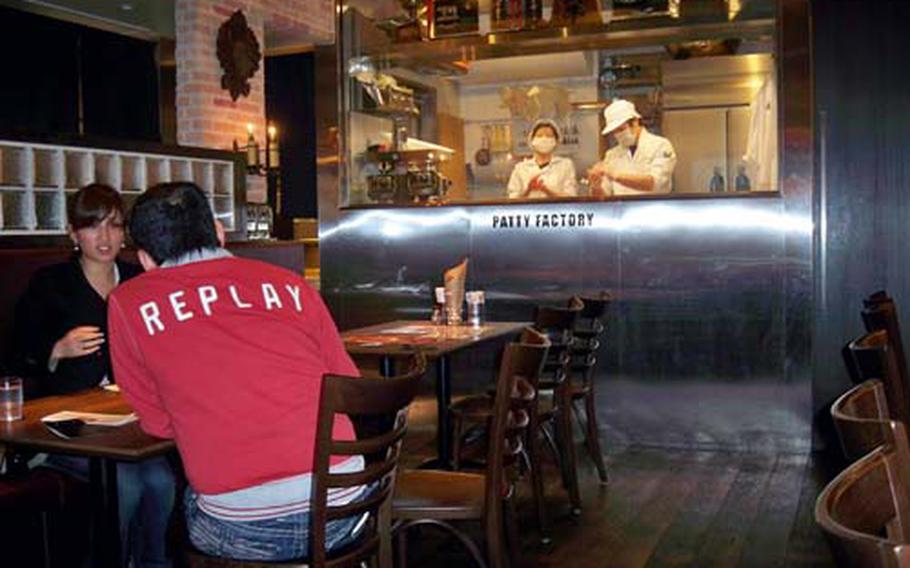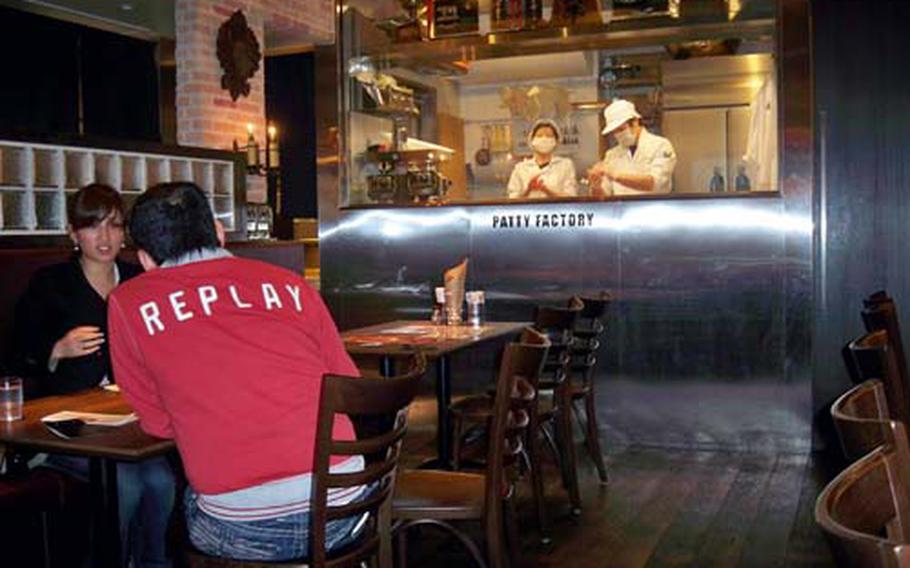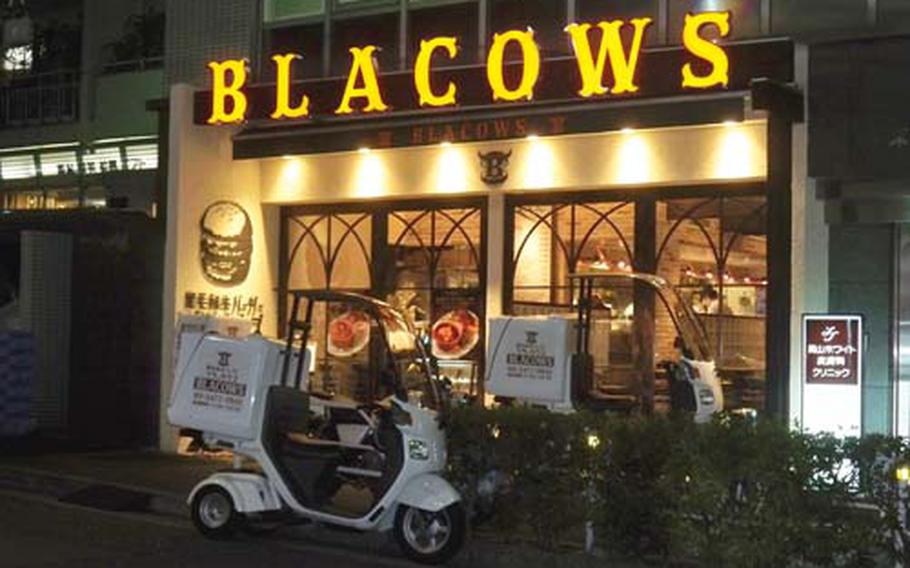 I consider myself an expert on Tokyo burger joints. If I haven't been there, I've at least heard of the place. And I have a good feel for which places are the best (Arms) and which are most likely to challenge for that distinction (Golden Brown, Kua Aina, J's).
You can imagine my frustration, then, when a friend told me with quiet confidence — that I found a little threatening — that Blacows in Ebisu has the best burgers in Tokyo. I had to see for myself.
Now, good atmosphere does not a good burger make, but upon showing up at Blacows I thought the dim lighting over the handsome wood and brick set a nice tone.
You have precisely 14 set burgers from which to choose. I went with a bacon cheese egg burger. It certainly looked like your basic, tasty Japanese hamburger, complete with the standard golden brown bun with a neat ring of sesame seeds on top.
My wife noticed the roll of burger-holding sleeves in a vase on our table. Nice touch. I tried it at first but got paranoid that I'd start chewing on paper.
So the burger: the Maison Kayser bun and fresh toppings were typically good. Blacows actually doesn't use lettuce and other vegetables. They use a tomato-based sauce that has various vegetables cooked in. I didn't even notice this as I was eating it, but it was a great plan on their part. Delicious and more manageable.
But the real treat, and what sets this place apart, is the beef. Blacows gets its name from the 100 percent Black Wagyu beef they use. Juiciest I've had by far in Japan, and just maybe anywhere. I've been to places in Tokyo that emphasize the beef (Suji's comes to mind), but oftentimes the beef in these places overwhelms the other flavors and isn't good enough to carry the burger anyway. Blacows beef is so good that it could stand on its own, but it doesn't have to. The blend of flavors going on with the toppings, tomato and tartar sauce creates the perfect balance.
I didn't even bother savoring it. I couldn't resist sprinting through this utter delight of a meal. And it didn't matter, either. The flavor doesn't get lost on you, no matter how fast you eat. With apologies to Arms, to which I'll remain loyal for its proximity to my house, I'm crowning a new champion. All hail Blacows. Best burger in the land!
Know a restaurant or entertainment spot you'd like to see reviewed in After Hours? E-mail Karen Willenbrecht, Pacific After Hours editor, at willenbrechtk@pstripes.osd.mil.
Know and go
Blacows
Location: 2-11-9 Ebisu-Nishi, Shibuya-kuHours: 11 a.m.-11 p.m. dailyPrices: Burgers range from 1,500-1,900 yen and come with fries and pickle; extra toppings range from 100-250 yen (an extra beef patty is 700 yen); sides 500-800 yen; tea and soft drinks are 200 yen; desserts are 300 yen.Specialties: HamburgersEnglish menu: YesDress: CasualClientele: EveryoneDirections: Ebisu station, exit 2. Make a left at the corner, at stoplight take the middle-left road and it's on the right side.Phone: 03-3477-2941Web site:www.kuroge-wagyu.com/bc/