After Hours: Hoi Hoi Chicken near Yokota Air Base, Japan
by
Charlie Reed
July 8, 2010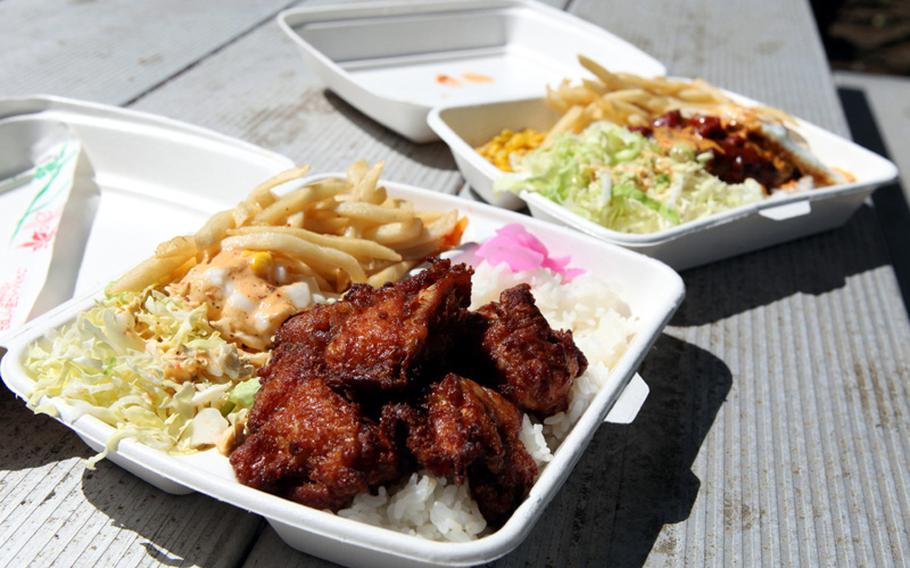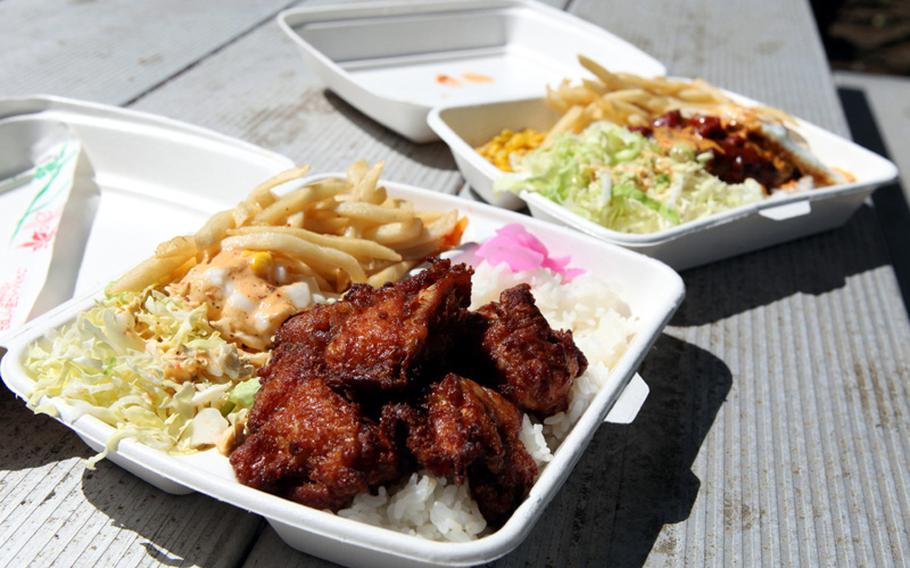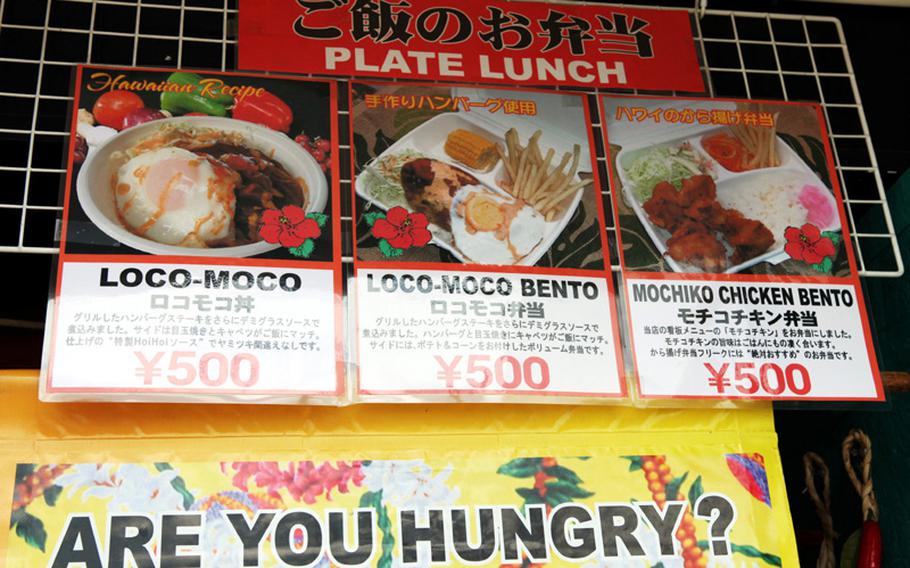 Hoi Hoi Chicken near Yokota Air Base, Japan, is not a place you take a date; it doesn't even have seating.
It is a place, however, where you can get Hawaiian classics such loco moco and mochiko chicken. Hoi Hoi serves its island fare "plate-lunch" style — in a to-go container filled with rice, macaroni salad and an entrée. Plate lunch is uniquely Hawaiian, and food from a box never tasted so good.
Hawaiian cuisine is a combination of pan-Asian and American fare that's not too exotic (for all you picky eaters) but insanely delicious. The plate lunch can be a little heavy on the carbs and not exactly healthy, but it's worth every calorie.
Sure, folks may not travel to Hawaii for the eats. But once you've had a taste, it's hard not to crave. Even President Barack Obama, a Hawaii native, is known to indulge in a plate lunch when he's in Hawaii.
And thanks to Hoi Hoi, you can get a taste of the Aloha State right here in Japan.
When the weather is nice, grab a plate lunch from Hoi Hoi and eat under a tree — it's a perfectly quick picnic during the workday. If Mother Nature isn't cooperating, the grub is equally as delicious eaten indoors.
Try the loco moco. It's a meat patty served with a fried egg and gravy, atop a bed of rice. It was just as tasty as the version I had plate "lunching" at the renowned Rainbow Drive-In on O'hau this spring.
And Hoi Hoi's mochiko chicken is sure to please. It's breaded chicken chunks dredged in rice flour (mochiko is actually the Japanese word for rice flour) and fried to a golden brown.
Yes, it's basically fried chicken as we know it on the mainland. But the subtle hints of soy sauce, garlic and sesame in the batter give the crispy breaded nuggets a slightly sweet flavor, unlike anything I've ever tasted.
I didn't try the mochiko chicken in Hawaii, so I can't attest to its authenticity at Hoi Hoi. Enter Grant Okubo — a U.S. soldier, fellow Stars and Stripes reporter and Hawaii native.
Mr. Hawaii, as I like to call him, contends Hoi Hoi's mochiko chicken and just about all its dishes are spot-on. "They get it right," he said.
The plate lunches are huge — particularly for Japan — and run about 500 yen. They also have a few "snack" items such as onion-garlic sausages and a basket of mochiko chicken without the sides that range from 250 to 500 yen.
It ain't fancy, but it's oh so good.
Aloha.
Location: Hamura, Japan. Head to Hamura train station from Yokota Air Base; Hoi Hoi Chicken is about half a mile down on Route 129. Hours: 11 a.m to 6 p.m. daily Prices: Entrees average 500 yen to 700 yen, with "snacks" ranging from 250 yen to 500 yen Specialties: Mochiko chicken, loco mocoEnglish menu: YesDress: Very casual — it's a take-out standClientele: American, Japanese