After Hours: Gordie's Hamburger on Okinawa, Japan
by
Matt Orr
November 11, 2010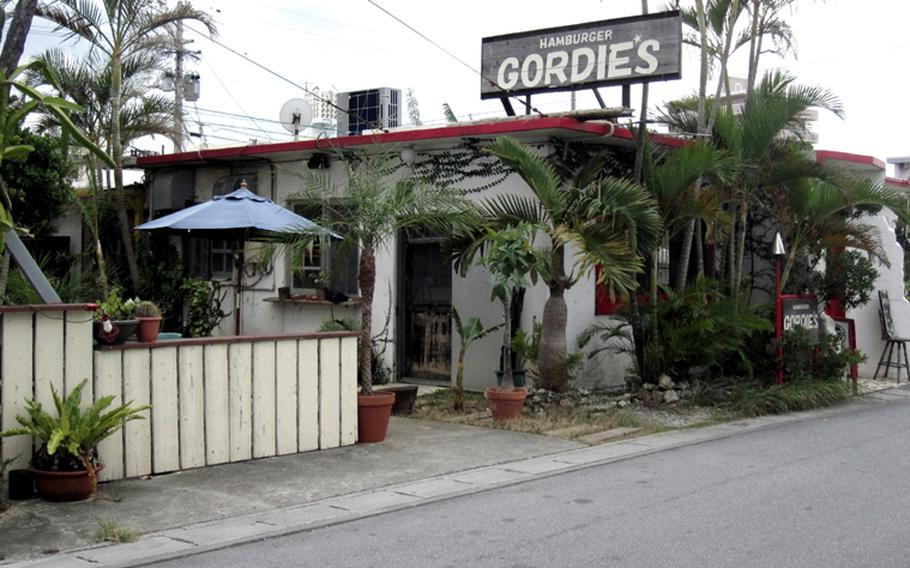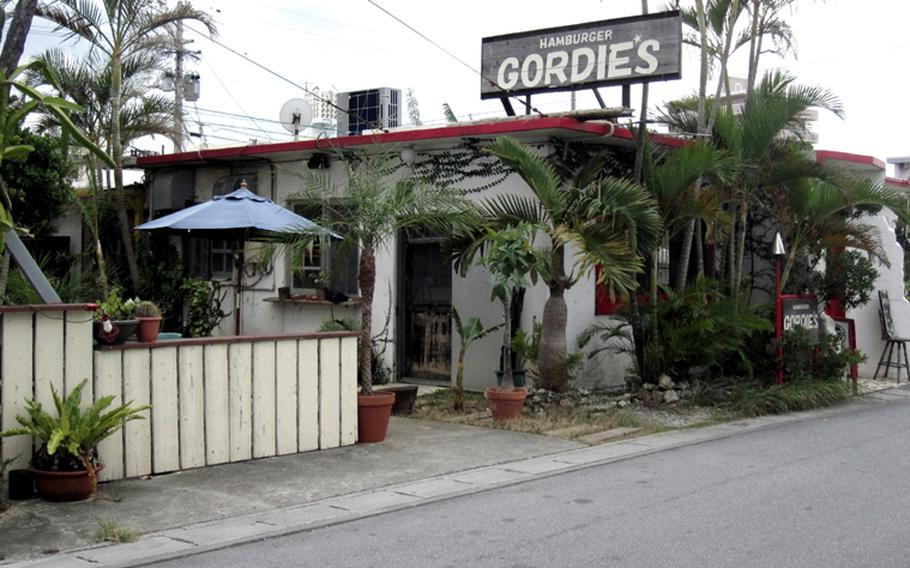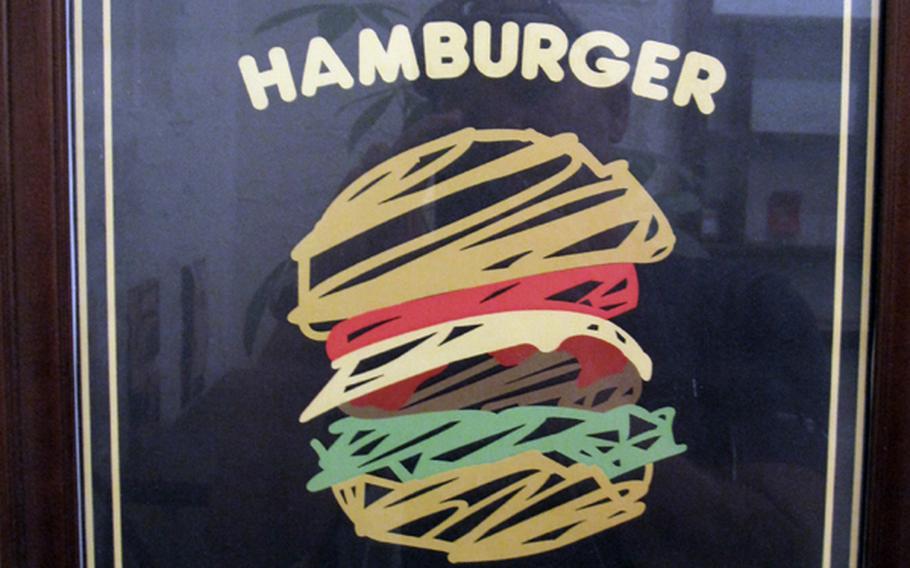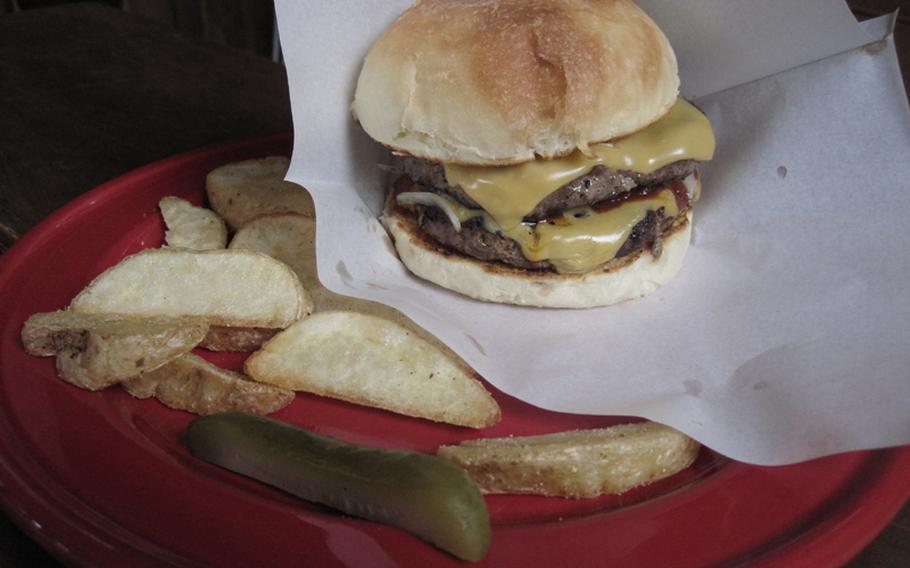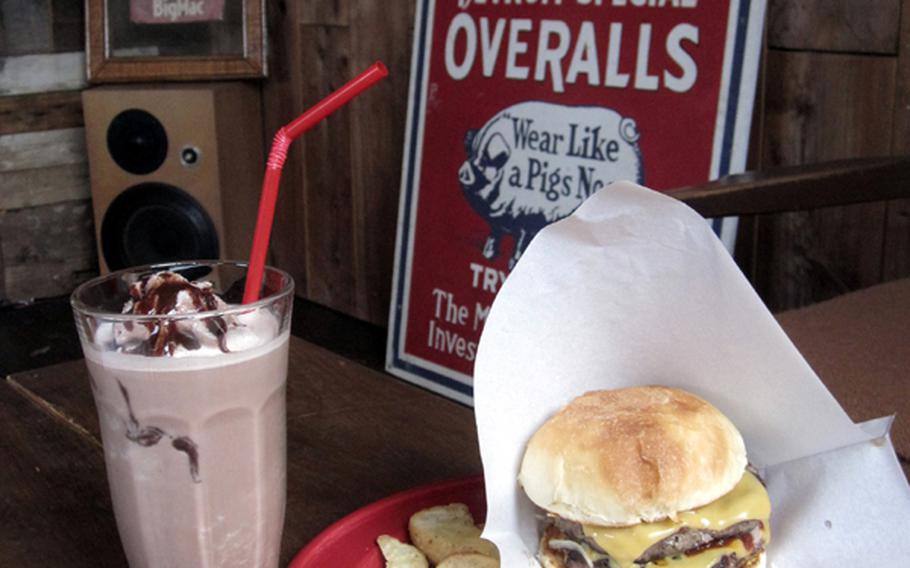 The first thing I noticed when I walked into the restaurant was the eclectic array of chairs for the diners to sit on.
The last thing I remember as I walked out was being satisfied after eating a great homemade burger.
If you are on the hunt for a juicy American-style burger, then I have found just the place.
Nestled among the high-rise apartment buildings near the Sunabe Sea Wall, Gordie's Hamburger has been serving up homemade burgers and fries since 2007.
Gordie's has 13 variations on the traditional hamburger, including the mouthwatering Special Burger: two charcoal-grilled meat patties, thick bacon, fried egg, tomato, lettuce and cheese.
I was initially taken aback at the prices of the burgers — the Special Burger is 1,450 yen — but I guess I am still comparing prices to America. Hamburgers range from 650 to 1,450 yen; all come as a set and come with seasoned fries and a small cup of soup.
There are also hot dogs and a couple of salads as well.
I decided to go with the double burger, which, as the name suggests, was two beef patties slathered with ketchup and mustard and packed between a light, fluffy homemade white bun, and a chocolate milkshake.
Funnily enough, the mustard really brought the burger together. I would never have put mustard on a burger, but I will definitely be swiping some on the next burgers I cook at home.
The restaurant itself looks like it has been transformed from a residential house. Cinderblock walls have been carefully knocked down and painted, leaving outlines of where rooms once were.
The roomy space has numerous tables and a bar that seats about four to five, giving patrons a front-row seat to watch their burgers being cooked over the charcoal grill.
There is also a quaint outside area with a couple of tables and a hammock to swing in when the meal is over.
The restaurant accepts yen and dollars, but does not take credit cards. Parking is available on the street.
Gordie's prides itself on its burgers and certainly lives up to its slogan: "Homemade in Sincerity."
Location: Chatan, Okinawa
Hours: 11 a.m. to 10 p.m.
Prices: Burger sets range from 650 to 1,450 yen
Specialties: Need I say it? Their burgers.
English menu: Yes, with pictures
Dress: Laid-back, casual
Clientele: Both Japanese and American
Website: No
Phone: 098-926-0234
Directions: From Gate 1 at Kadena Air Base, take a left on Highway 58 then an immediate right. Follow the road straight, then make your first right at the traffic light. Follow this road and you will see the Gordie's Hamburger sign on your left about five blocks down, at 100 Sunabe Chatan-cho.
---
---
---
---