After Hours: Germany, Nordsee
by
Nancy Montgomery
March 14, 2010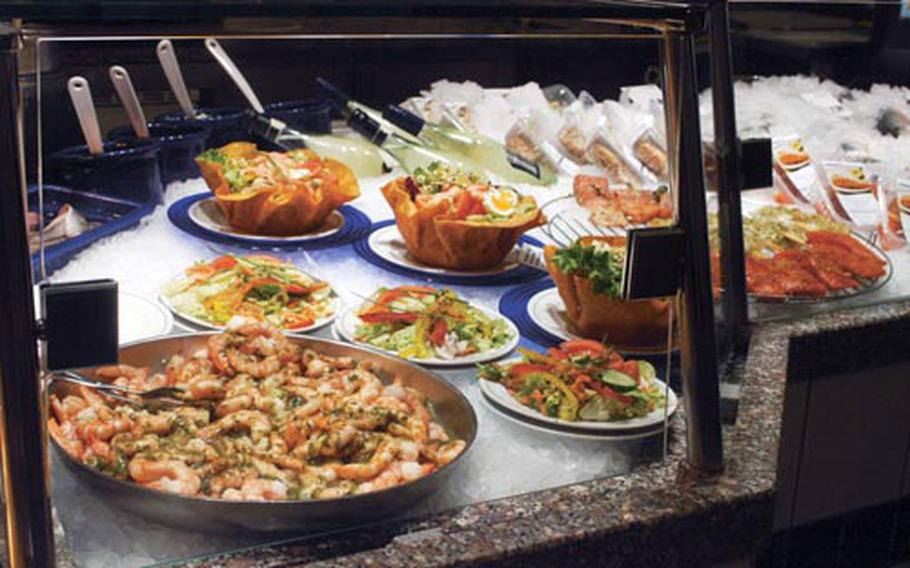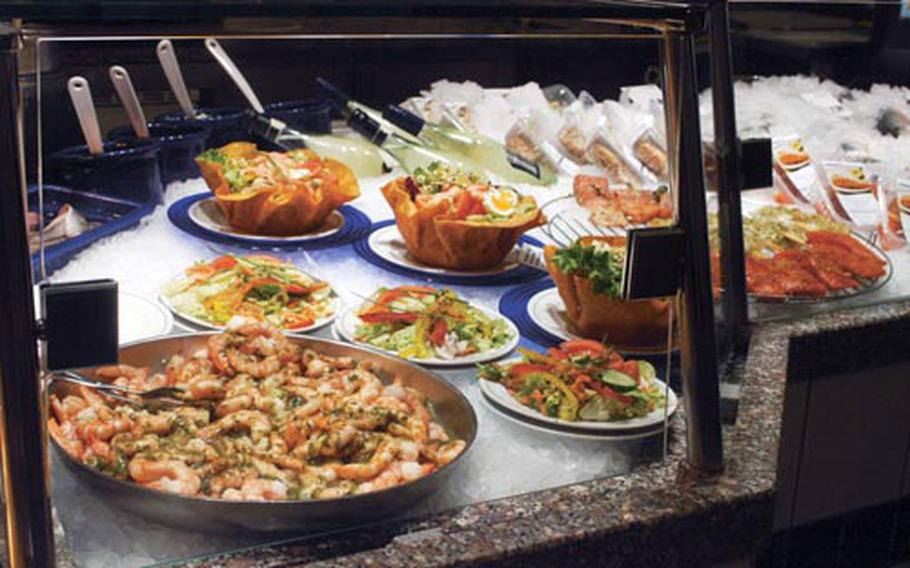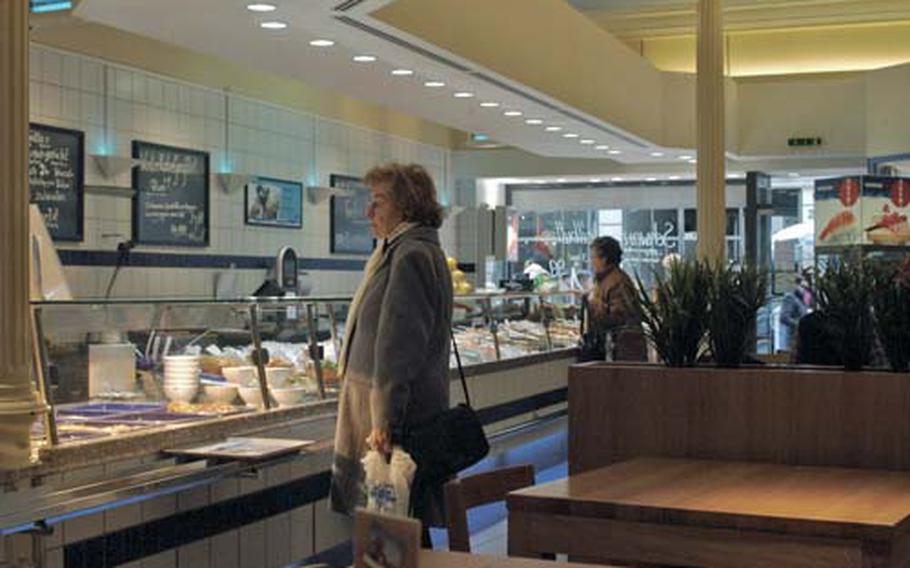 I like Nordsee, the chain fish cafeteria and retailer. I like its little shrimp sandwiches, its smokedsalmon, its fried sole, its giant tub of mussels that can be steamed at home in butter, wine and herbs.
Last week I was dining there, sitting in the back of the brightly lit, cheery cafeteria, near the counters with various sea creatures atop mounds of ice, with a glass of Riesling in my hand. I was waiting for a fish I'd never heard of — but one so prized that there are even rules on who gets to announce its annual arrival.
"Tradition dictates that children be the ones to announce the skrei's arrival each year," says the Worldwide Gourmet Web site. "From that moment on, after days and nights of waiting, every boat … hurries out to the open sea to catch these marvelous fish before they reach the Arctic Ocean."
Skrei, an old Norse word for "wanderer," is a very special cod fish. It's Arctic cod that, during spawning season, travel back to Norway through fjords while scarfing down shellfish. Their flesh becomes snow-white, firm — and, when grilled, as good or better than the best halibut or grouper. It's so good, and available only from January until March.
I'd learned of its existence from Martin Holleber, assistant manager of the Nordsee store on Heidelberg's Hauptstrasse. He grilled it up to order for me. I felt like an insider, because it turns out that either hardly anyone knows that the Nordsee staff members will cook most any fish they sell on request, or few customers are interested.
Not all Nordsees, located all over Germany, have retail shops. But that doesn't matter to most lunchtime customers. Most patrons content themselves with what's on offer in the cafeteria line: tasty, although previously frozen, grilled sole or salmon or fried pollack or popcorn shrimp — along with rice or potatoes and soft mixed vegetables like your grandmother used to defrost.
It's fast food — maybe it'll take 10 minutes — but far healthier than a Big Mac and fries, with less fat, fewer calories and way more omega-3s. And if you're a fish fan, it even tastes better.
After the fish is cooked, it can sit under the lights for only 15 minutes, then it must be discarded, Holleber said. So after 4 p.m. — Nordsee does a thriving lunch business but slows down later — all the fish is cooked to order.
The price isn't bad, either: Everything on the menu board is under 10 euros. Even my ambrosial skrei was less than eight euros.
Nordsee
Location: Hauptstrasse 20, Heidelberg 69117
Phone: 06221-22037
Hours: 11 a.m. to 8 p.m. Monday through Saturday.
Specialty: Fish and seafood
Prices: Inexpensive
Ambience: Cheery cafeteria/fish store.
Web site:www.Nordsee.com, which has an English-language option.