After hours: Gecko's Terrace Restaurant and Bar, Itaewon, Seoul, South Korea
by
Jon Rabiroff
October 18, 2009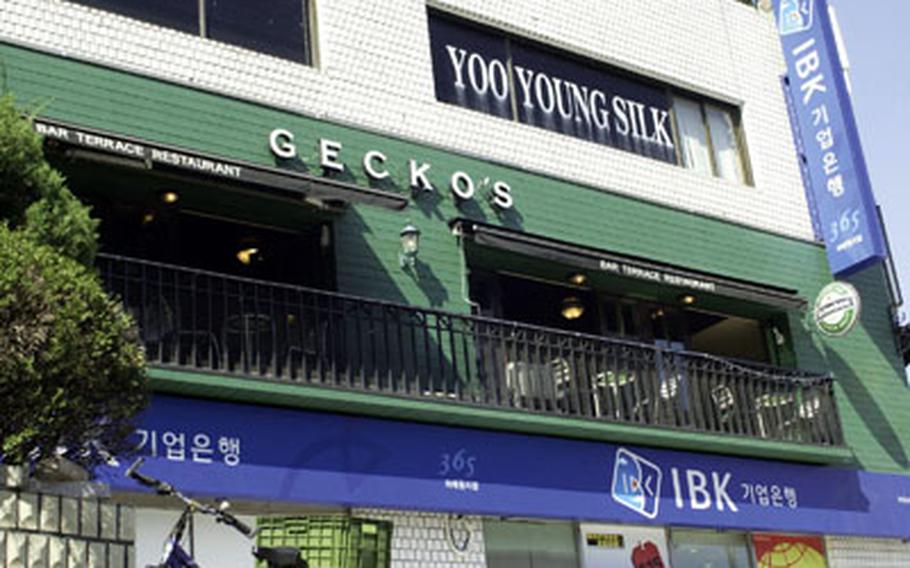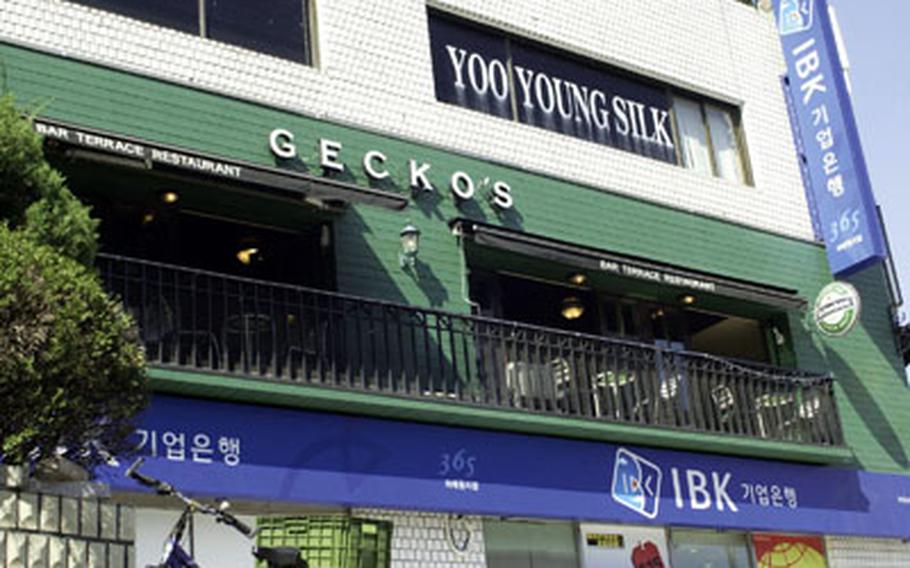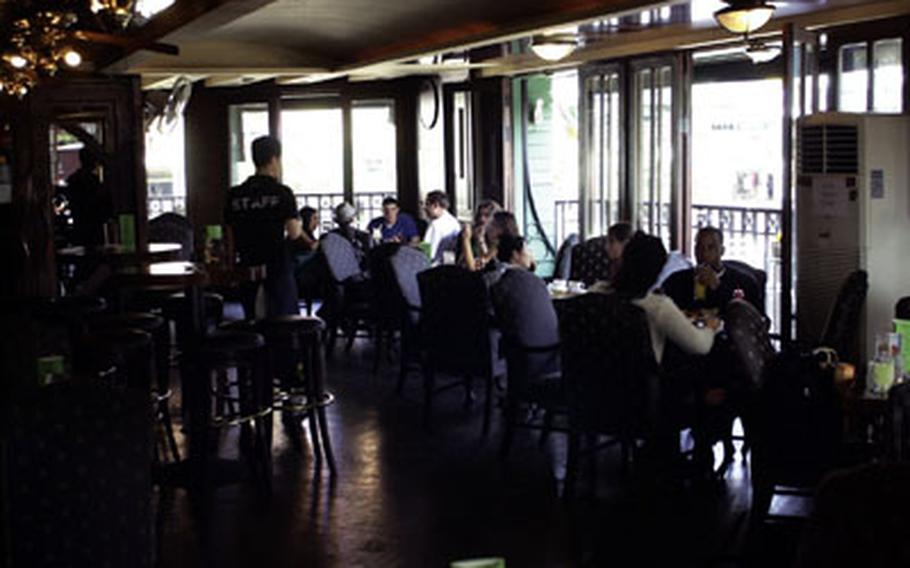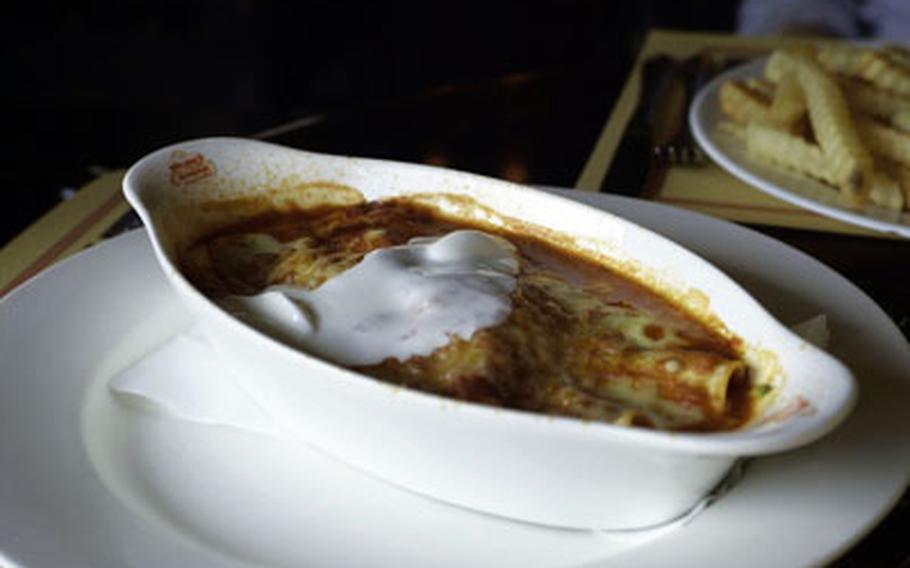 Brunch.
For many, the term brings to mind quaint, after-church gatherings, fresh fruit set out just so and dainty napkins available to dab the corners of little mouths.
For the rest of us, brunch is sometimes the method by which we at least try to minimize the damage done by the partying we did into the wee hours the night before.
That brings us to Gecko's Terrace Restaurant and Bar, a popular eatery/singles bar in the middle of the Itaewon entertainment district near Yongsan Garrison in Seoul, which is frequented by an eclectic mix of U.S. servicemembers, English teachers and Koreans.
This is a place where it is not uncommon for late-night partiers to "return to the scene of the crime," so to speak, and have breakfast at the same table where they were downing shots the night before.
That was not exactly the situation I found myself in on a recent weekend morning, though one of my two brunch companions did repeatedly blame her lethargy not on the glasses of wine from the night before but rather on the fact that she was "just tired" despite about 10 hours of sleep.
But I digress.
My "tired" companion eventually rallied after two cups of coffee and a tasty tofu enchilada (10,500 won). My other companion was equally impressed with her "well-being" (i.e. veggie) burger and fries (also 10,500 won). Perhaps thanks to the fact that she was not "tired," she found the Gecko's experience — including the second-floor views and dark wood-and-brick décor — to be "somewhat luxurious."
I am no student of interior design, but I had to agree that the vibe of the place works for both the brunch and beer sets. There is a mix of high-top tables with stools, along with large wooden tables with comfortable chairs. The centerpiece of the place is a long, rounded, "Cheers"-like bar that accommodates the frequent conversations that go on between strangers.
For me, the fish burger (10,500 won) and crispy fries hit the spot and got me ready for the rest of the weekend — which, ironically, ended with a return trip to Gecko's and samplings from the establishment's generous beer selection. There are about 25 bottled beers ranging in price from 5,000 to 8,000 won, and six kinds of draft beer, ranging in price (for 500 cc) from 3,000 to 8,000 won.
No, we did not go back to Gecko's yet again the following morning to repeat the cycle, though I must admit as we left that night I was feeling a little "tired" myself.
Location: Itaewon, Seoul, South Korea
Hours: 11 a.m-2 a.m.
Prices: Weekend brunch dishes range from 8,500 to 12,500 won. Burgers and sandwiches cost 10,500 to 11,500 won.
Specialities: European and Cajun-style cuisine
English menu: Yes
Dress: Casual
Clientele: U.S. servicemembers, English teachers and Koreans. By day, Gecko's is a sports bar-like restaurant. At night, it takes on the feel of a loud singles bar.
Directions: Just off the main intersection in Itaewon, in front of the Hamilton Hotel, near Yongsan Garrison.
Web site:www.geckosterrace.com
Phone: 02-749-9425