After hours: Arbuckles in Suffolk, England
by
Geoff Ziezulewicz
October 11, 2009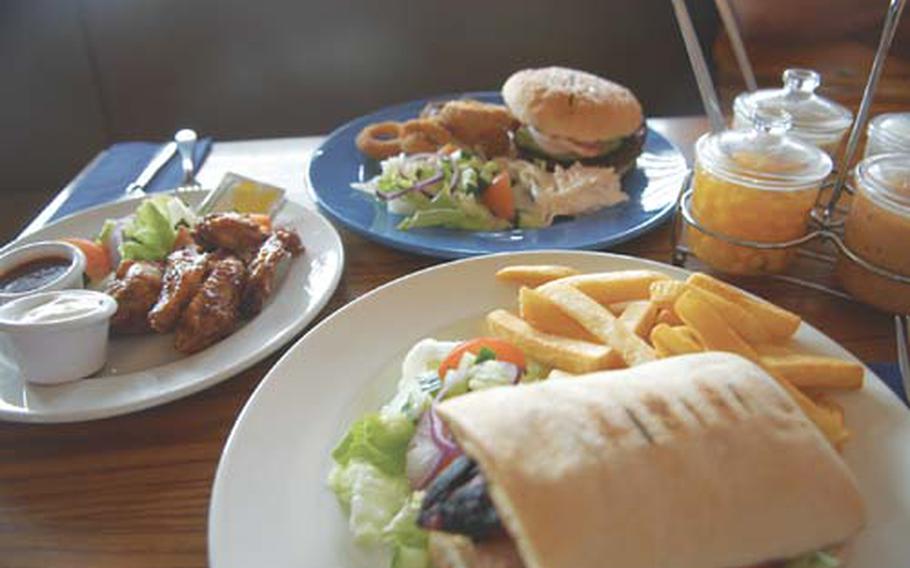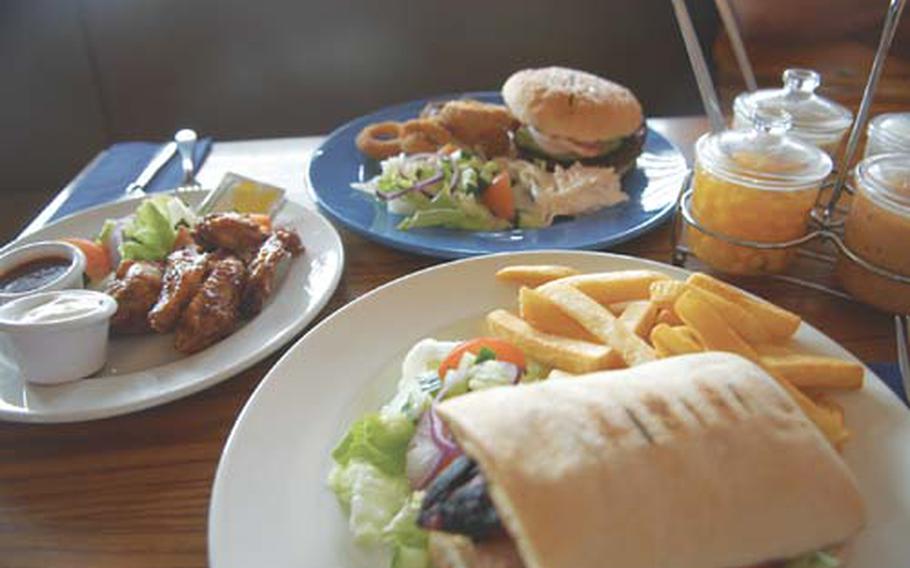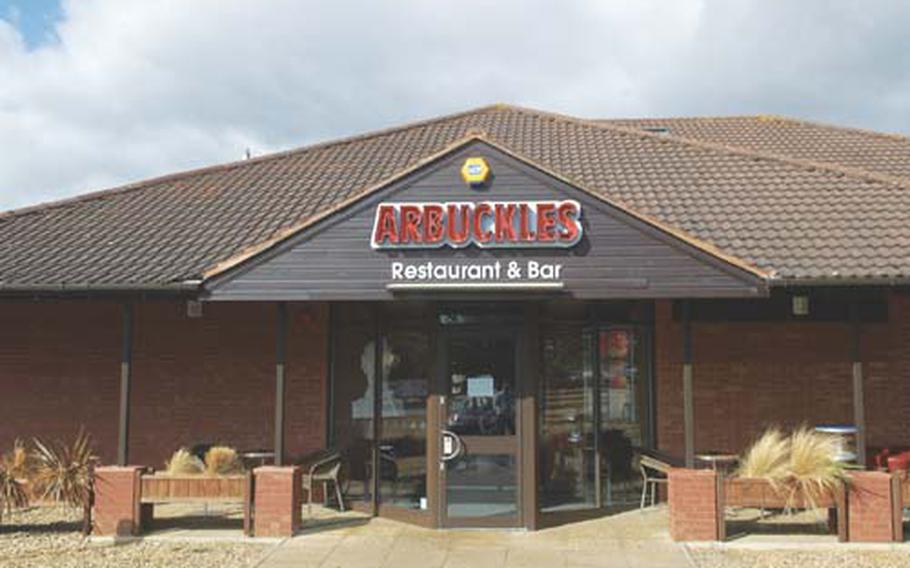 England offers a variety of culinary treats, from standard pub fare to the best curry outside of India. In Suffolk, around RAFs Lakenheath and Mildenhall, new restaurants sprout up weekly emphasizing fresh local ingredients.
Still, it's not unreasonable for Americans here to get a hankering for home, particularly the food that we miss so much. It's not a perfect approximation, but to get your American restaurant fix, check out Arbuckles diner in Downham Market, just 30 minutes from Lakenheath and Mildenhall.
The restaurant's décor makes you feel like you are almost home. Think lots of space, with roomy booths and a red, white and blue flair. No cramped pub vibe or stools to sit on throughout the joint.
The restaurant opened about a year ago and is a variation on the defunct Fatty Arbuckles chain of diners in Britain, according to waitress Julie'ann Blackwell.
Blackwell suggests that new customers try a chicken and rib or steak and rib combo, adding that the chefs know how to cook a steak to perfection.
Most Americans opt for the ribs and a taste of home, she said.
"They think our barbecue sauce is very good," Blackwell said.
Britain is a land of wintery comfort food, things like steak pies and hearty stews, she said, whereas the American palette is different, something Arbuckles caters to.
"You guys like your steaks and burgers and things," she noted.
Aside from ribs, chicken wings and the steaks, Arbuckles' menu includes a variety of burgers, sandwiches and fajitas as well as uber-American appetizers such as fried mozzarella sticks, nachos, potato skins and onion rings.
Arbuckles also serves onion petals, a slightly spicy version of its ringed cousin. The coleslaw was a little heavy on the mayo, but otherwise it was a fresh combination of carrots and cabbage and right on par with the American version.
The restaurant even does takeout, if you're more comfortable eating their signature double rack of baby back ribs in the comfort of your own home.
You may be overseas and away from your favorite restaurants, but Arbuckles can help you feel a tad closer to home.
Location: Downham Market, off A10, about 30 minutes from RAFs Lakenheath and Mildenhall.
Directions: Take A1101 north to the A10 and go in the direction of Downham Market. Arbuckles is on your right.
Hours: 8 a.m. to 10:30 p.m. daily.
Food: The best approximation of American food that Stripes has found in Britain, everything from ribs to chicken wings and fajitas.
Clientele: Curious Brits and homesick Americans.
Prices: Big burgers run about 7 pounds, while rib combos cost about 12 pounds. A double rack of ribs will set you back 16.50 pounds.
Phone: 01366-38-881
Web site:www.arbuckles.biz