After hours: Antica Osteria in Mehlingen, Germany
by
Jen Svan
April 4, 2010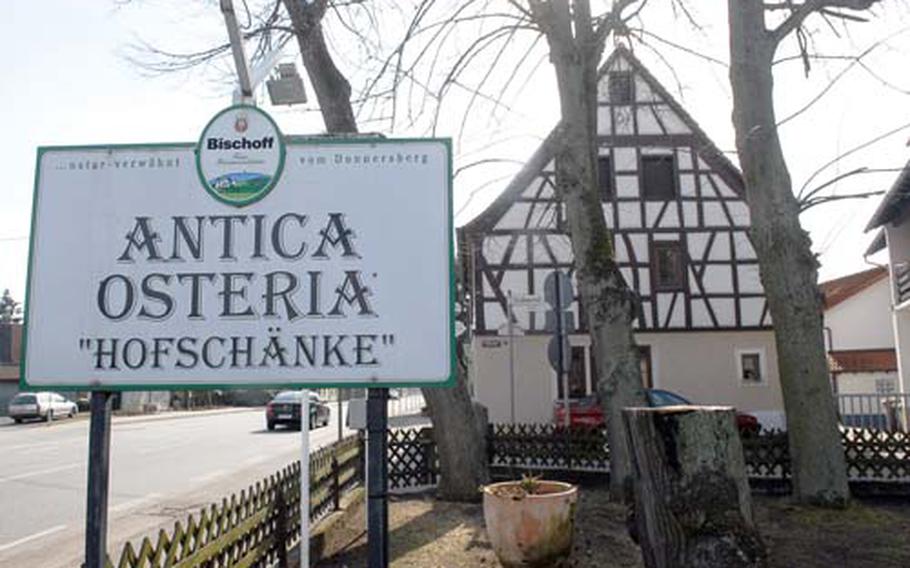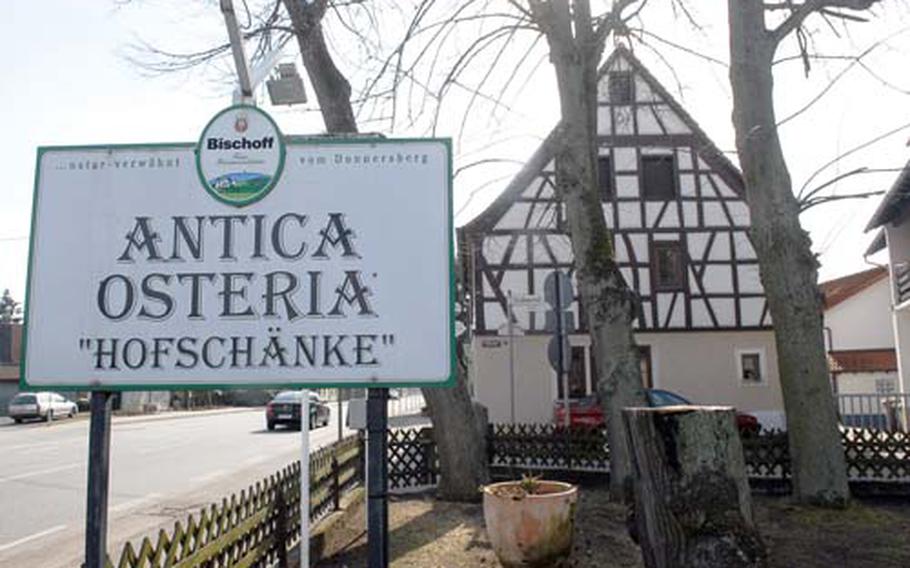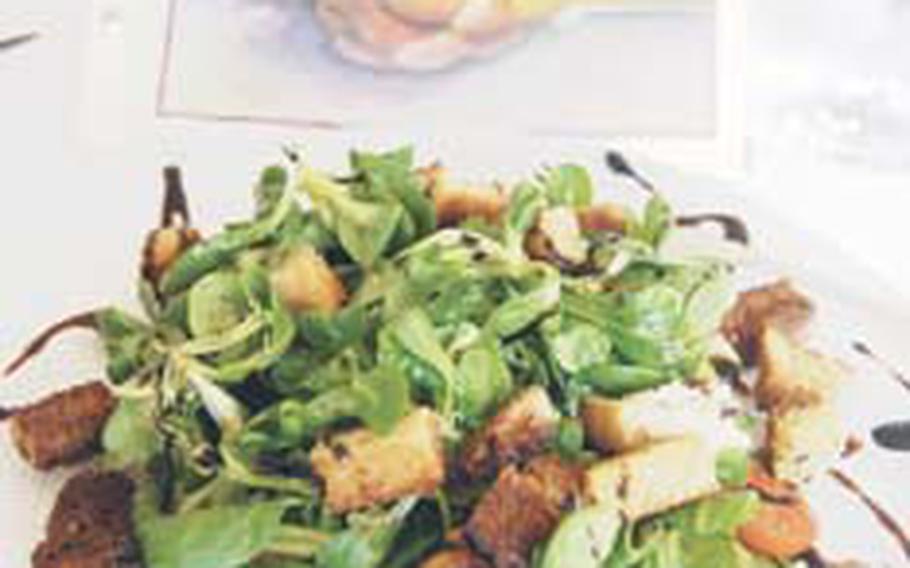 They had me at the salad.
But I almost never made it to the salad.
Seeking a good Italian restaurant in the Kaiserslautern, Germany, area — I had yet to find one after 16 months of living here — I chose Antica Osteria in Mehlingen over a Thai restaurant I was interested in trying out.
With open mind and eager palate, I ordered the "house-made" pesto pasta. No go, the kitchen was out of pesto.
How about the Feldsalat with scampi? No scampi, either.
Weighing my options — Thai food was sounding awfully good at this moment — I decided to stick it out.
I settled on a different Feldsalat option, and being a lover of all things garlic, the spaghetti aglio-olio, recommended on the menu "for garlic friends."
The salad: It was simple but superb. A heaping plate of bright field greens peppered with fresh tomatoes and homemade buttery, toasted croutons.
My initial disappointments over the out-of-stock menu items were drowned in the excellent balsamic vinegar.
(I chose not to get the ham with the salad, but I think it would have been a good addition.)
The aglio-olio was just as pleasing. I was amazed at how well spaghetti noodles could be dressed up. Mine were piping hot, drizzled with garlic and olive oil, topped with fresh Parmesan cheese shavings. Parsley and finely chopped red bell pepper added flavor and garnish. I felt almost giddy, so thrilled was I to taste spaghetti with something other than tomato or Bolognese sauce.
Chef Bruni Concini filled me in on the restaurant's story. She is the German half of the Concini union, married for 35 years to Silvano Concini of Malcesine, a small town on the eastern shore of Lake Garda in northern Italy.
She considers herself "half-Italian," having learned to cook from her mother-in-law.
The restaurant relocated to Mehlingen in 2005 after 20 years in Enkenbach, Germany. Its atmosphere is cozy, with two small rooms of tables adorned with white starched linens and candles. Wine bottles are part of the décor. It's elegant, but comfortable. Silvano Concini was an attentive server, even noticing when my fork handle was sticky with balsamic vinegar and bringing me a new one.
The restaurant has weekly specials and serves homemade pasta and meat and fish dishes from the Verona region. One of its most popular nights, among Germans and Americans alike, is Thursday, when a set course with appetizers, a fish or meat dish and dessert, plus unlimited Italian red or white wine, goes for 17.50 euros per person.
Bruni Concini apologized for being out of pesto. She uses only fresh ingredients, and during the cold spell in early March, it was difficult to find basil locally, she said.
With a good meal in my belly, topped off with a cappuccino, I hardly cared.
Location: Fröhnerhof 1, 67678 Mehlingen
Directions: From A6, going east toward Mannheim, exit at Kaiserslautern Ost (sign for U.S. bases) and follow signs toward Sembach, going through a roundabout and taking a right at the bottom of hill onto B40. Bear left when the road splits and stay on B40; the restaurant is on the left in Frohnerhof, just before Mehlingen.
Hours: 11:30 a.m. to 2 p.m. and again for dinner starting at 6 p.m. Wednesday to Sunday.
Food: Specialties include homemade pasta and meat and fish dishes from the Verona region. On Thursday there is a set course, with all the Italian wine you can drink, for 17.50 euros per person.
Drinks: A variety of Italian wines and other drinks available.
Clientele: Americans and Germans, families and couples.
English-language menu: No
Dress: Casual to dressy
Phone: 06303-819371