After Hours: Angelo's Soul Food Joint in Vilseck, Germany
by
Seth Robson
June 10, 2010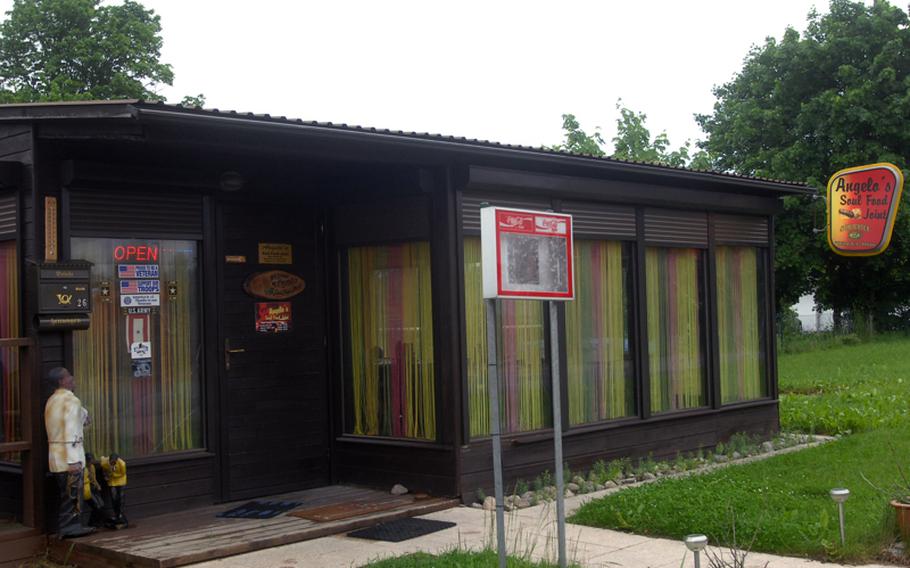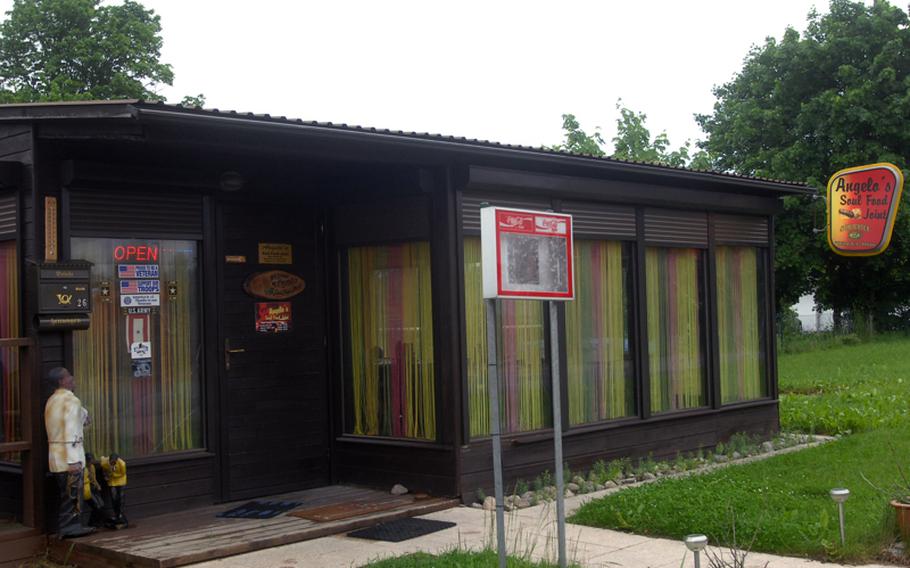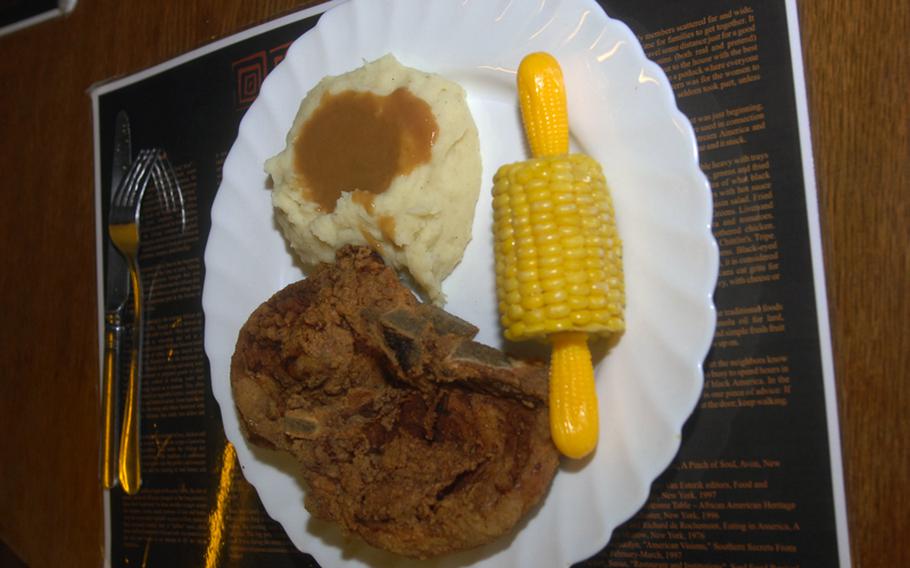 "Soul food," according to the placemats at Angelo's Soul Food Joint in Vilseck, Germany, "… is soothing comfort food that brings back warm memories of family dinners."
Anyone in the vicinity of the Vilseck train station can get their fill of soul food at the small restaurant started by a pair of American teachers from New Orleans in the mid-1990s. Since 2006, the eatery has been run by Angelo Aldridge, a retired Army noncommissioned officer, who served in Germany, South Korea, Bosnia-Herzegovina and Kosovo during a 24-year Army career with the 1st, 2nd and 3rd infantry divisions and the Joint Multinational Training Command.
"I learned to cook from my family," Aldridge said. "My father was a cook in the Korean War."
Aldridge, an African-American, has decorated the restaurant with images of black icons ranging from civil rights leader Martin Luther King to boxer Muhammad Ali and President Barack Obama.
The "History of Soul Food" on the placemats includes plenty of information about the development of African-American cuisine based on food brought to North America from Africa during the years of the slave trade.
According to the history: "In the mid-1960s, when the Civil Rights Movement was just beginning, terms like 'soul man,' 'soulful' and just 'soul' were used in connection with blacks themselves. It caught on with mainstream America and someone coined the term 'soul food' for black cuisine, and it stuck."
Aldridge said he cooks the food the way his family cooks it in North Carolina.
Those who fear clogging their arteries with fatty foods might not have what it takes to eat soul food. Aldridge's menu includes cheeseburgers, fried chicken, fried pork, fried flounder, fried catfish, fried shrimp and french fries.
However, health-conscious customers can opt for grilled salmon or grilled shrimp for a few euros extra.
Each meal comes with a choice of two side dishes, including macaroni and cheese, corn on the cob, rice, cole slaw, greens, hush puppies, baked beans and mashed potatoes.
You can wash down your meal with a glass of beer, sweet iced tea or a soft drink in an American-sized glass — with ice in it.
Most Soul Food customers are Americans from nearby Rose Barracks, home to the 2nd Stryker Cavalry Regiment. People stop by on their way to a night out on the town or before they catch a train at the nearby station, Aldridge said.
On a recent Thursday night, Soul Food was filled with American customers, including Pam Goins, an Alabama resident visiting family in Vilseck.
"It's awesome," she said of her meal. "In Alabama, we eat this sort of food all the time. This reminds us of home."
Location: Vilseck, Germany.
Directions: From Rose Barracks, drive toward Vilseck, pass under the railway tracks and turn left. Angelo's Soul Food Joint is the last restaurant on the right side of the street at Bahnhofstrasse 26, across the road from the Vilseck Bahnhof.
Hours: 11 a.m.-2 p.m. and 6-10 p.m. Wednesday through Friday, 6-10 p.m. Saturday, 3-8 p.m. Sunday and 11 a.m.-2 p.m. Tuesday.
Food: African-American cuisine including fried chicken, pork chops, catfish, shrimp, macaroni and cheese, corn on the cob, rice, cole slaw, cabbage, okra, baked beans and cornbread.
Prices: Meals, which include two side items, range from 6 euros for fried chicken to 15 euros for grilled shrimp. Extra side dishes cost 1.50 euros. Drinks include sweet tea, 1.50 euros; soft drinks, 1.50-2 euros; and beer, 1.50-2 euros. Fruit juices, hot chocolate and wine also available .
English-language menu: Yes.
Clientele: Americans from Vilseck and Grafenwöhr.
Website: www.angelossoulfood-vilseck.com
Telephone: 09662-247981
---
---
---
---