AFN Radio serves diverse audience with diverse programming
By
Joseph Giordono Hana Kusumoto
December 15, 2002
---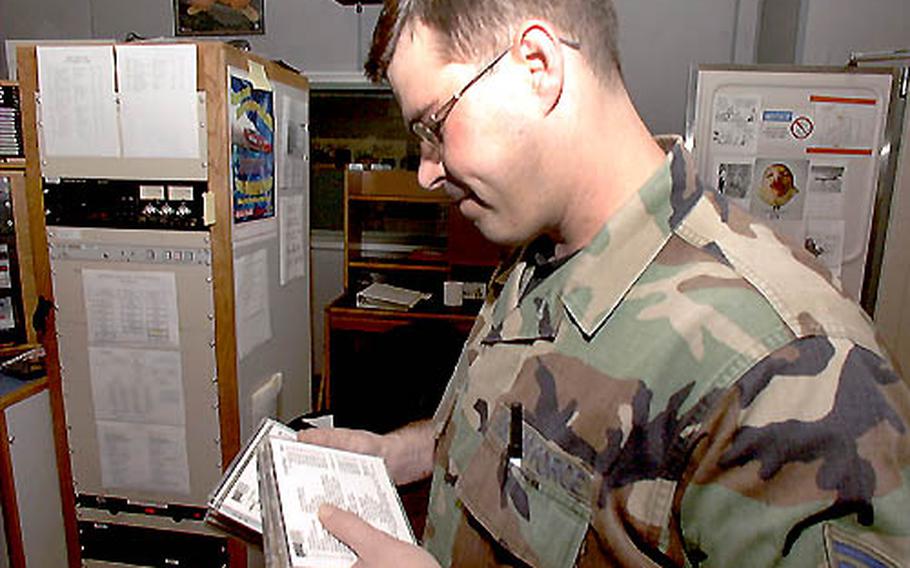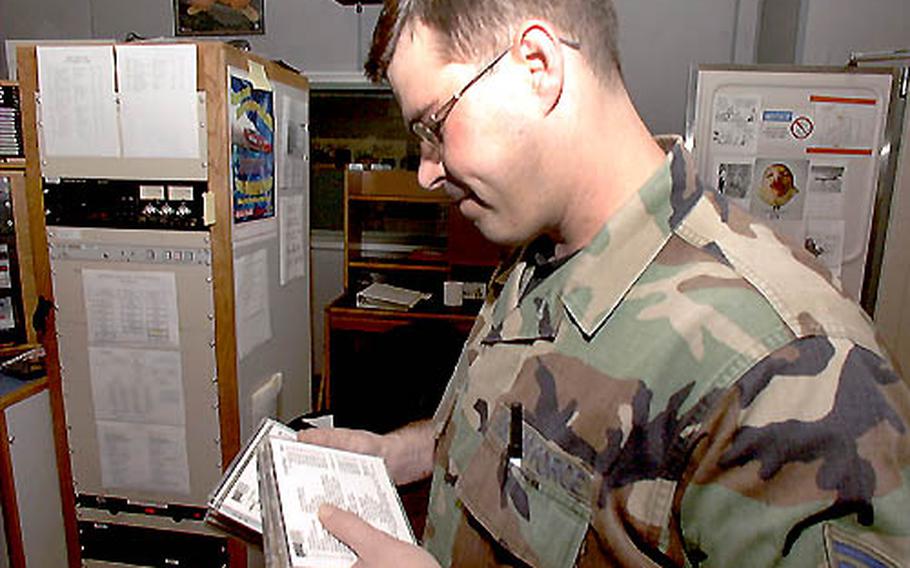 What do you get if you cross Metallica with Faith Hill, with running commentary by Rush Limbaugh and Dr. Laura?
AFN Radio.
AFN Eagle 810 AM radio broadcasts across the Kanto Plain to 50,000 listeners at Yokota Air Base, Yokosuka Naval Base, Camp Fuji, Camp Zama and Atsugi Naval Air Facility. Other stations bring the sound of home to U.S. bases from Okinawa to Iceland.
And because they have to be all things to all people, regional military radio stations face programming challenges unlike any commercial station, industry figures say.
Eagle 810, the American Forces Network station that serves bases around Tokyo, ended a three-week hiatus in mid-October, touting a revamped format focusing on news, popular music and individual DJs as radio personalities.
Radio programmers in Japan and the United States say that, with such a diverse and large audience, Eagle 810 and other military stations have to make conscious choices about which audience they most want to reach.
"It has elements of a sports station, a news station and a music station. It covers many genres. It's elusive," said Shigeru Yamamoto, head of programming at Inter FM, one of just two Japanese commercial stations in the Kanto Plain area that broadcast predominantly in English.
"When there weren't many FM stations in Japan, I think Japanese people tuned in to listen to music," he said, referring to AFN. "But recently, Western music isn't hard to find," noting that stations such as MTV Japan are the trendsetters.
American radio programmers also said Eagle 810 faces unique choices.
"The trend in radio has always been to be a niche station, to be known as the place for country or adult contemporary or R&B," said Christopher Parks, a programming executive in Los Angeles for one of the largest commercial radio ownership groups in the United States.
Parks said programming one station to serve an entire community would be almost impossible.
"They're between the proverbial rock and a hard place," Parks said, who hasn't listened to Eagle 810. "You have to offer different formats to satisfy the different demographics of the audience, but if you break things up too much, you lose everyone."
But Parks said some advantages come with being a radio station playing to military audiences overseas.
"The bottom line is that they don't have to sell themselves to advertisers. When you've got a captive audience, like they have, there isn't bottom-line pressure to sell time," he said.
"If they're the only station that gives American news, American sports and American music, then no matter how many listener complaints they might get, those listeners are going to keep listening."
David Allen contributed to this story.
AFN Eagle 810, Tokyo
Music: Mostly Top 40 and classic rock.
Slogan: "Hot news, hit music."
On-air: 24 hours a day, combination of live broadcasts and satellite feeds from the United States.
Location: Yokota Air Base, about 28 miles west of Tokyo.
Audience: About 50,000 military and civilian Department of Defense workers and families in the Kanto Plain; potential shadow Japanese audience of up to 1 million.
Programs include: Paul Harvey's "Rest of the Story"; Rush Limbaugh; Dr. Laura Schlessinger; A Prairie Home Companion; Sports Overnight America; Car Talk; Focus on the Family; Rick Dees Weekly Top 40.
News sources include: Pacific Report; Eagle 810 News; NPR "Morning Edition"; Paul Harvey "News and Commentary"; Air Force News.
Live programs: "Morning Show," 6 to 10 a.m.; "Retro Café," 10 a.m. to 1 p.m.; Traffic Jamz, 2 to 6 p.m.
Phone number: DSN (on base) 225-2379/2380; commercial (off-base) 042-552-2510-52379.
---
---
---
---