Afghan emporium: Tips for shopping on Kabul's famous Chicken Street
---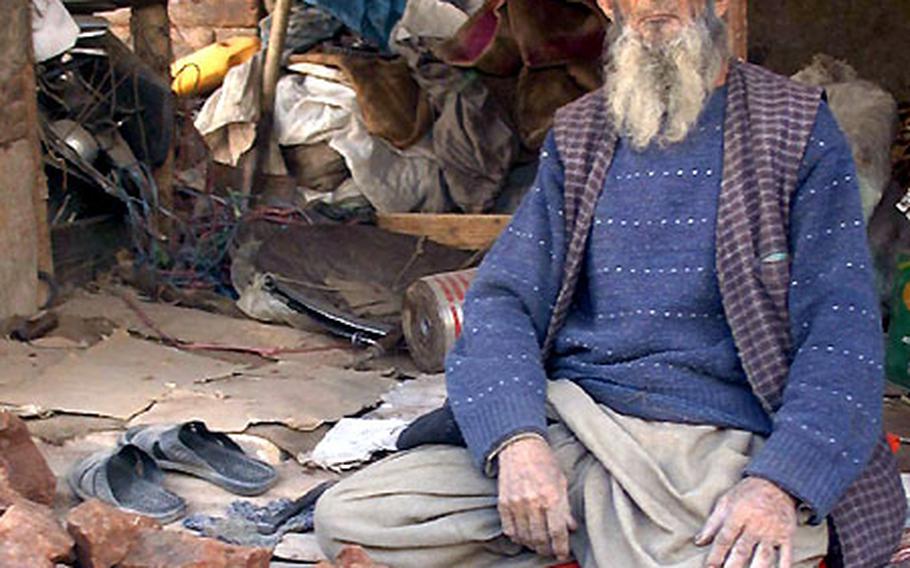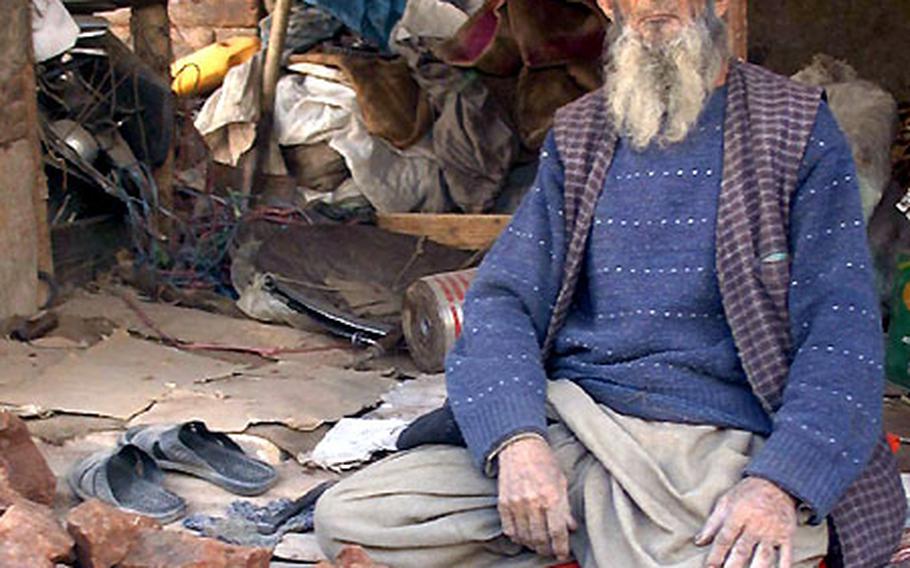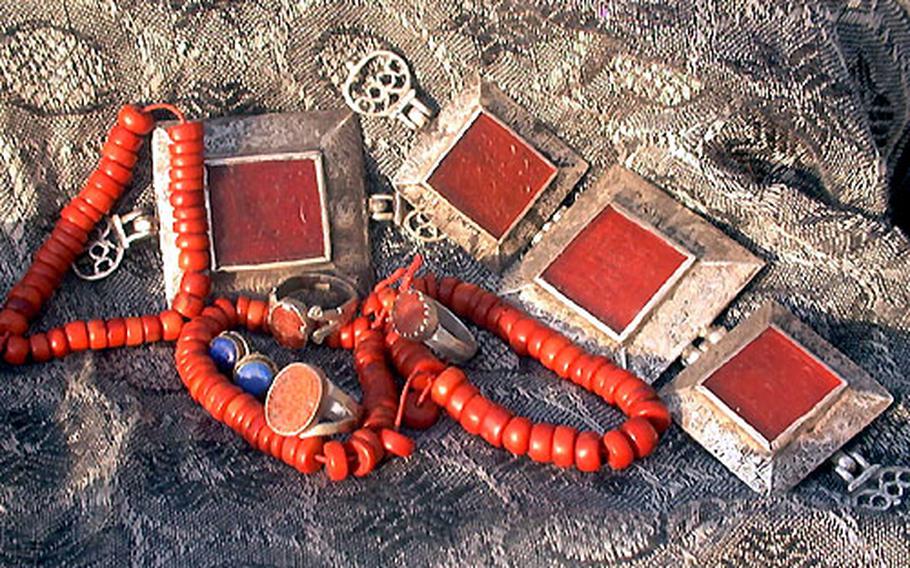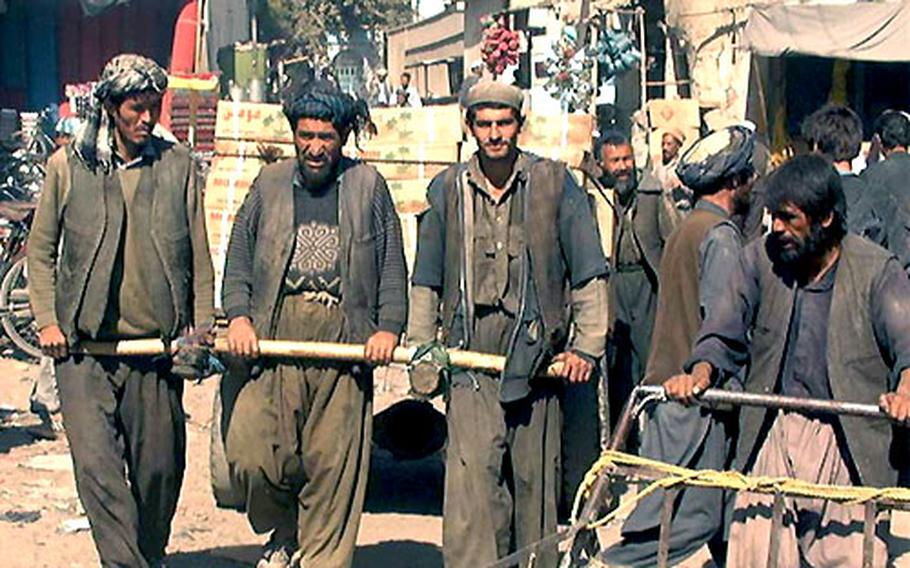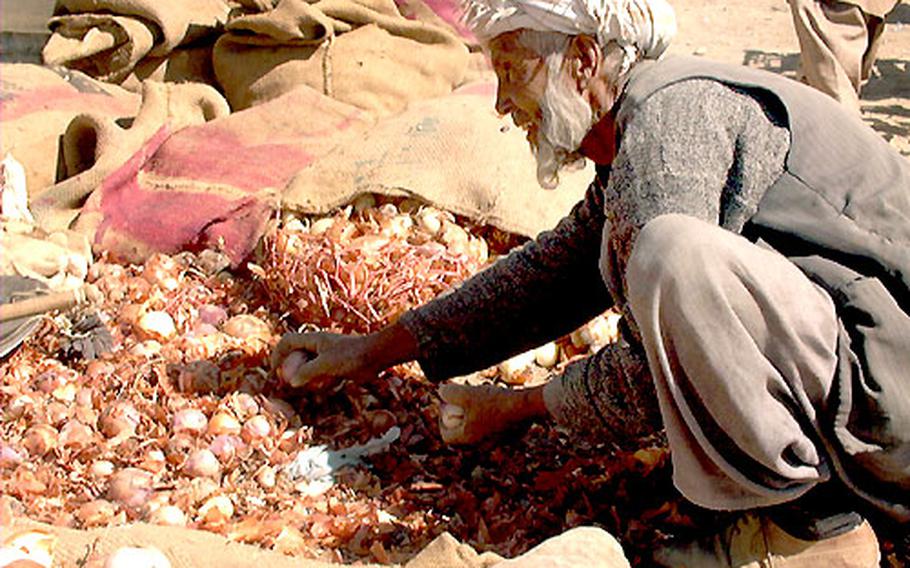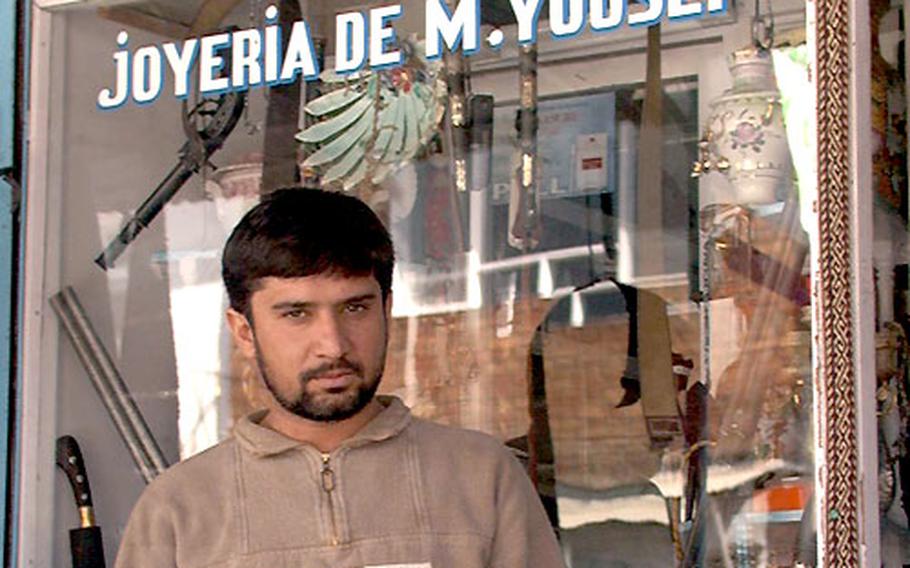 Shopping in Afghanistan can be an incredibly exciting and exotic experience. There are bargains galore, and merchandise that you will not see anywhere else.
Servicemembers stationed at Bagram Air Base or Kabul will want to try to get at least one trip to Kabul's famed Chicken Street, where many shop owners speak some English.
Chicken Street also has the country's best concentration of antiques, which legally are not for sale. Shop owners get around this by calling the antiques "reproductions," which may be literally true. If you can't tell the difference, don't pay a premium price.
Unfortunately, like any country where massive numbers of "rich" Western troops, diplomats, journalists and charity workers have descended upon, Afghanistan is also full of shopping pitfalls, junk passed off as treasure and ballooning prices.
The key to getting the best bargains is to avoid buying the first thing you see if you can help it. Go to several shops and price the goods. You won't need to look far, because merchants all have similar items.
Then bargain, bargain, bargain.
You should be able to get merchandise for half the merchant's opening bid, but it takes patience. The Chicken Street merchants in particular are expert hagglers. Be persistent, but stay calm and polite. Sometimes opening your wallet and taking out the actual amount of cash you are willing to spend helps move the process along.
If you are planning on buying a lot of merchandise or an expensive item like a carpet, consider hiring a translator to do your bargaining for you — especially if you are a woman (some merchants in Kabul still will not bargain with females). The going rate is about $7 to $10 an hour. Hotel desk clerks can usually line someone up quickly.
Finally, if you love it, need it or know that it will hold a special significance for you later, and the price feels right — buy it. You may not get a second chance.
Following is advice on buying some of the specific goods that Bagram and Kabul merchants say are the most popular with U.S. troops.
Carpets
Because handmade carpets are such an important part of Central Asian culture, even the least-solvent Afghan local knows the difference between a high-quality carpet and a poorly made one. So a native translator you trust may be your best friend when it comes time to get that rug for the spouse.
But don't let lack of expertise or translator assistance keep you from purchasing a carpet you really love. The odds are still high that it will cost you less in Afghanistan than it would in Europe, the Pacific or the States. Just don't expect to take your treasure home and have it appraised at 10 times what you paid for it.
Carpets are made up of hundreds of thousands of tiny knots, each of which is hand-tied in rows between supporting wool strings called warp. The strings are made of wool (the basic material), silk (very expensive) or even polyester blends (very poor quality).
When choosing a carpet, look for subtle, rich colors and intricate patterns. If you want an "authentic" tribal carpet, do not choose one that includes recognizable humans or animals. Islam forbids the depiction of either.
After you've found a pattern you like, look at the thickness of the carpet's pile. The rug should feel soft and plush. Then turn the rug over and carefully inspect the back. The smaller the knots (which look like little bumps), the better the carpet.
Don't be surprised if a worn, scroungy-looking rug costs two or three times the price of a new version — antique carpets are often much more valuable than new ones. But Afghan merchants have no scruples about calling a 10-year old rug an "antique" since the true definition of the word is a carpet more than 10 years old.
Guns and weapons
It's laughably easy to buy weapons of every description in Afghanistan, from U.S. Civil War-era Enfield rifles to Soviet-made rocket-propelled grenade launchers.
One general caution: Afghans do not take courses in weapons safety, and merchants often leave a round in the chamber "for demonstration purposes." Handle all weapons accordingly.
Of the legal weapons souvenirs Afghanistan has to offer, Soviet-made bayonets, which can cost anywhere from $10 each to $15 for two, are probably the cheapest (pen guns are even cheaper, but are illegal). When purchasing bayonets, look at as much of the merchant's stock as you can and check the condition carefully. Many of the blades are worn paper-thin.
Another highly prized Afghanistan souvenir for U.S. troops, at least until recently, were Enfield rifles, which the British shipped here by the thousands after the Civil War.
Enfields go for $70 to $160 and up.
But "most of what soldiers think are authentic 'Enfields' are just a mishmash of parts, that some Afghan slapped together — worthless, from an investment point of view," a Special Forces weapons expert (and antique rifle buff) told Stars and Stripes.
"I don't know how many people here have run over to show me their 'incredibly rare Enfield that is worth hundreds of dollars,' and it's just basically junk," the soldier said.
Before you spend money for any weapon in Afghanistan, figure out how you will get it home. It is against the law to mail weapons and explosives to the United States except for nonfunctional, historic items. That category used to include the Enfields — until the post office at Bagram declared them "weapons" on Oct. 1.
Souvenirs of the USSR
Afghanistan is probably one of the last places on earth where you can still pick up souvenirs of the late Soviet Union on the cheap.
In addition to weapons, there is a bounty of watches, military insignia and medals, uniform odds and ends, military gear and other flotsam and jetsam representing 20 years of Afghanistan occupation by Mother Russia.
Soviet military medals cost anywhere from $5 to $50 or more. Watches run the gamut beyond $20 or $30.
Jewelry
Jewelry is a great buy in Afghanistan — pretty, exotic, plentiful and dirt-cheap.
Gold is very rare and expensive here, and most jewelry is set in either silver, or what the Afghans call "gelt" — a base metal, often nickel.
Much Afghan jewelry features lapis lazuli, a navy blue semiprecious stone that's mined in the mountains. The best lapis is a very dark and vivid blue. Other common stones are carnelians, which are a semi-opaque reddish orange, and turquoise from Iraq, which is sky blue.
Especially popular jewelry souvenirs include talisman rings and pendants that supposedly protect the wearer from harm. These items feature a stone — usually carnelian, but sometimes lapis or turquoise — engraved in Arabic with Islam's central prayer that begins, "There is no God but God, and Mohammed is his prophet."
You can buy a nice ring or pendant of this kind for about $5 for gelt and $10 to $12 for silver. If you are feeling adventurous, ask if the dealer has any antique versions. They will cost more (about $15 to $20 for a small gelt pendant), but often date back 200 years or more.
Other excellent jewelry buys are tribal pieces, which are very popular among fashion-conscience women in the United States right now. Afghan tribal jewelry is usually gelt-based, massive and features incredible amounts of handwork, such as little bells, beads, coins and engraved metal plates set with glass "jewels" or semiprecious stones.
Don't waste the money
Some of the trinkets for sale here are not worth your hard-earned cash. Some examples:
¶ Stone chess sets, vases and other items. Heavy and huge, these items cost a lot to ship, and they are made in Pakistan, not Afghanistan.
¶ Afghan currency. In October, the Afghan government changed the currency, cutting three zeroes off the end. If you have to have a few pieces to show your friends, the exchange rate for the new currency was about 40,000 Afghanis to the dollar in mid-October. Since the old currency is worthless, you can get a good hunk of it for $1 — 40 million to 60 million Afghani, at least.
¶ PX-supplied "Afghan handicrafts," such as Afghan flags, men's wool hats, ashtrays, scarves, purses and backpacks. There's nothing wrong with the quality, but off-base they will cost about half as much. Meanwhile, many of those purses and bags are "made in Turkey."
¶ Burqas. OK, maybe as a Halloween costume. But is it really worth $30 to purchase an item that signifies oppression to some Afghan women, and is a religiously significant, almost sacred garment to others?
¶ DVDs. Bootlegs to the last and the quality is atrocious.
---
---
---
---