'A Link Between Worlds:' A Zelda with many perspectives, and anything but flat
by
Sam Laney
December 12, 2013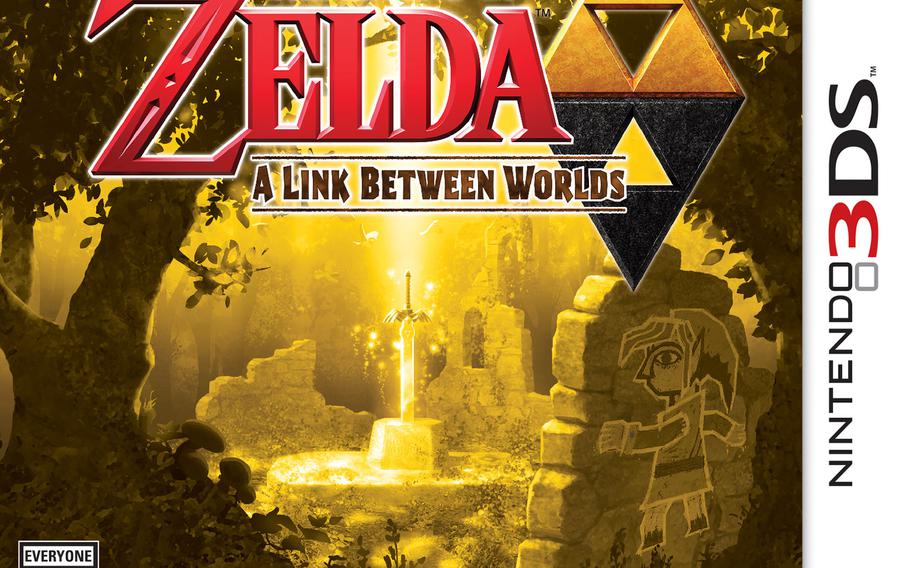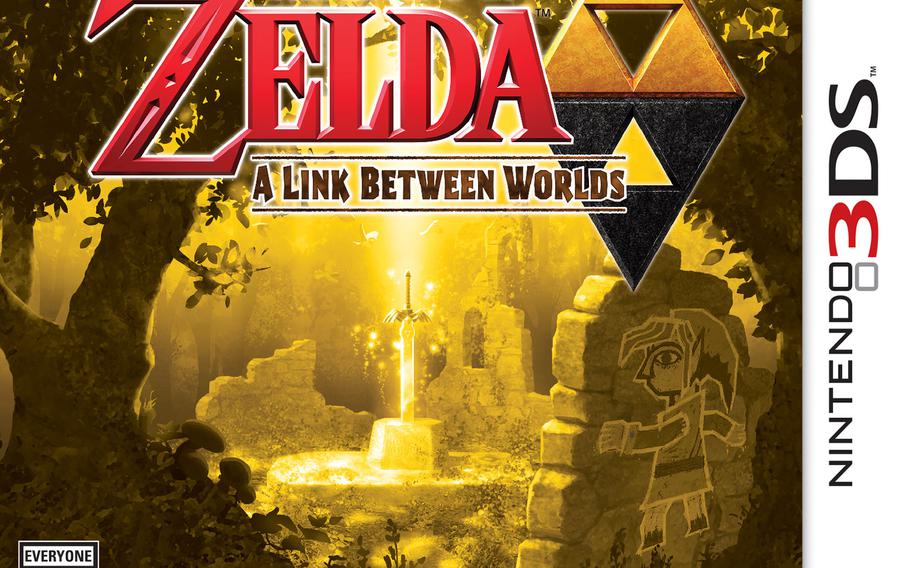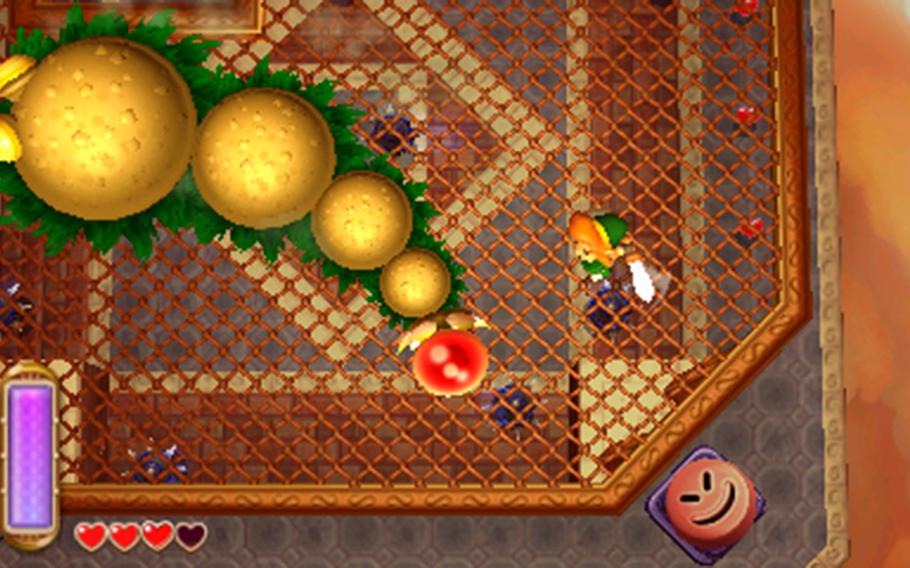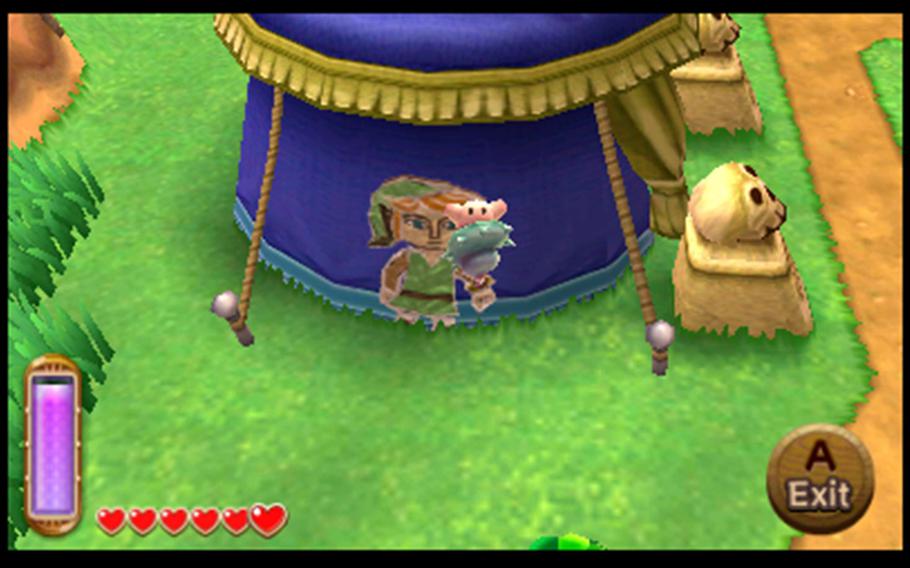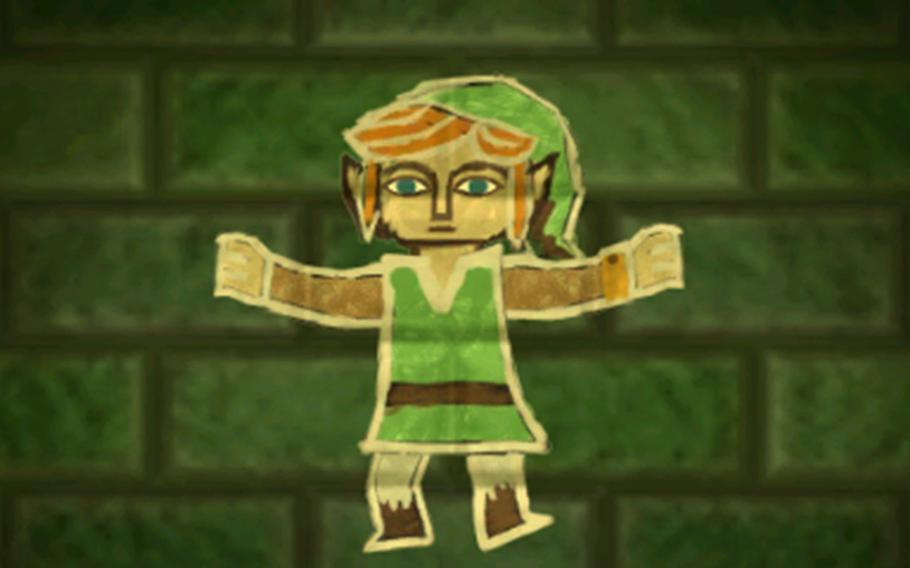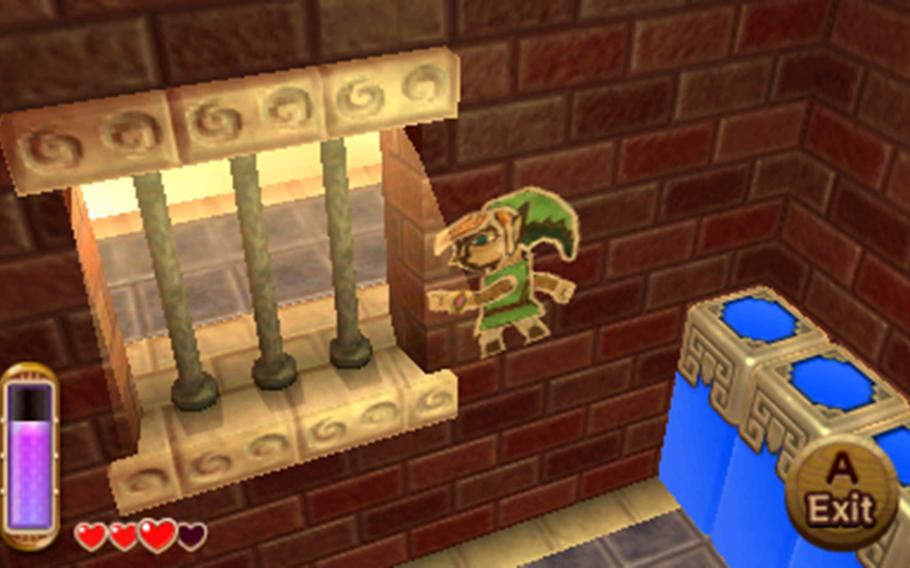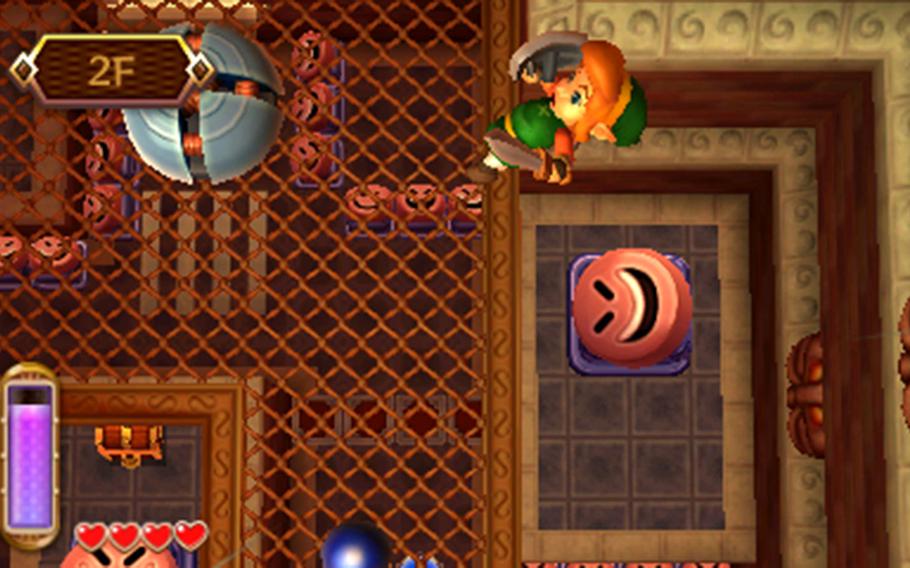 Nintendo's newest "Zelda" incarnation, "A Link Between Worlds," has a recycled map, recycled weapons, recycled structure.
Yet somehow all that helps the game feel brand new again.
Since "Ocarina of Time" was released 15 years ago, the "Zelda" formula of what to do has barely shifted with each new game: Get an item, beat a new dungeon, explore the world a little more.
What's usually different are the basics: maps, items and characters. This time, that's almost all the same. The items and world map are from "A Link to the Past," and the top-down viewpoint is a throwback to old-school "Zelda" style of three decades ago.
On the other hand, what's usually the same is now different: Nearly all items and abilities are open to you at the start of the game; Link's movement and attacks are incredibly smooth thanks to a super-high frame rate; and the game is a bite-sized adventure in comparison to the normal 50-hour-plus epic slogs of recent releases.
Also adding to the experience is a new ability: Link can smash himself flat against walls. Turning into a sort of 2-D painting of himself, Link can sidestep gaps, slide through windows, or otherwise get to places a regular-size person shouldn't. This sets up interesting puzzles and secrets in the overworld and dungeons alike. Often I found myself turning up the 3DS's 3-D function, trying to gain perspective on the possible 2-D movements in this 3-D world.
Still, much of "Between Worlds" relies heavily on "A Link to the Past," a masterpiece from the Super Nintendo era. The most important throwback is combat. While more recent games have you targeting specific areas on foes with exacting precision, "Between Worlds" is more forgiving. Just like in older games, every little sword swipe does damage this time around.
Fighting is aided by a game speed of 60 frames per second. This element along makes the game feel vastly different. Old-school players who remember the days of the original "Zelda" might be weary of top-down adventures, but there's never been a smoother — or more forgiving — "Zelda" released.
That's not to say the game is a total pushover. At the start, Link can only "rent" items from a dealer. If you die, those items go back, meaning you've lost out on your rental fee. Link can purchase them outright, but it costs serious coin. That just turns into extra incentive to get out there on the world map and explore as much as you can.
With combat less of a concern, the focus shifts to other things, like where to go next.
Your options are many. Nearly every item and every dungeon is available right near the start of the game — hookshot, bombs, bow — even powerful magic items like the ice and fire rods. The ability to warp around the map is unlocked quickly, as well, without the need to learn a song or fell a wind god.
All this makes for a much more open and enjoyable exploration experience.
In the end, the challenge isn't as great as in recent "Zelda" games. That's all right, though, because there are so many fresh ideas keeping this incarnation afloat, this Link never comes off as flat.
Except, of course, when you make him so.
Bottom line: The new flatten ability is easily the most intuitive "Zelda" mechanic since 3-D targeting was introduced in "Ocarina of Time." Coupled with the high frame rate, this "Zelda" is a must.
Online: zelda.com/link-between-worlds
laney.sam@stripes.com Twitter: @StripesSam