A cross-cultural friendship reborn
by
Geoff Ziezulewicz
February 12, 2006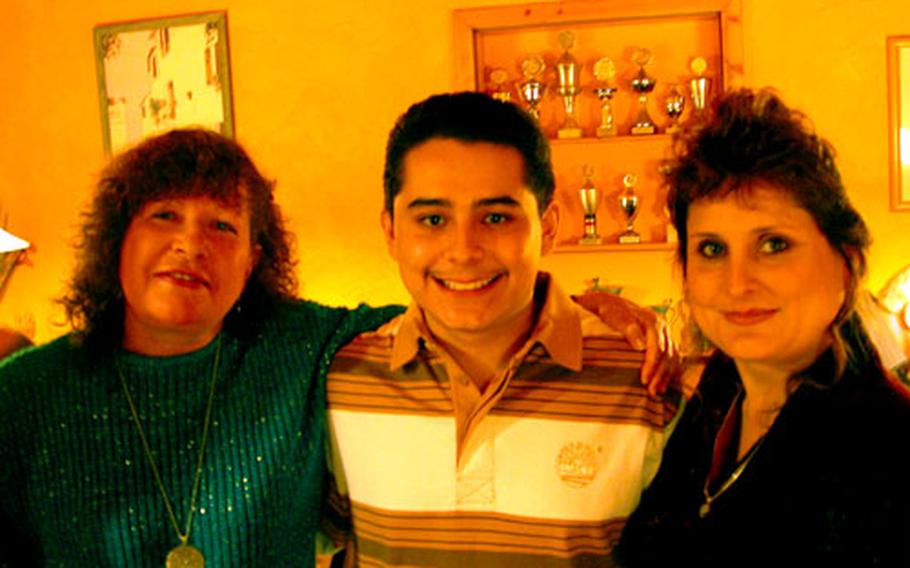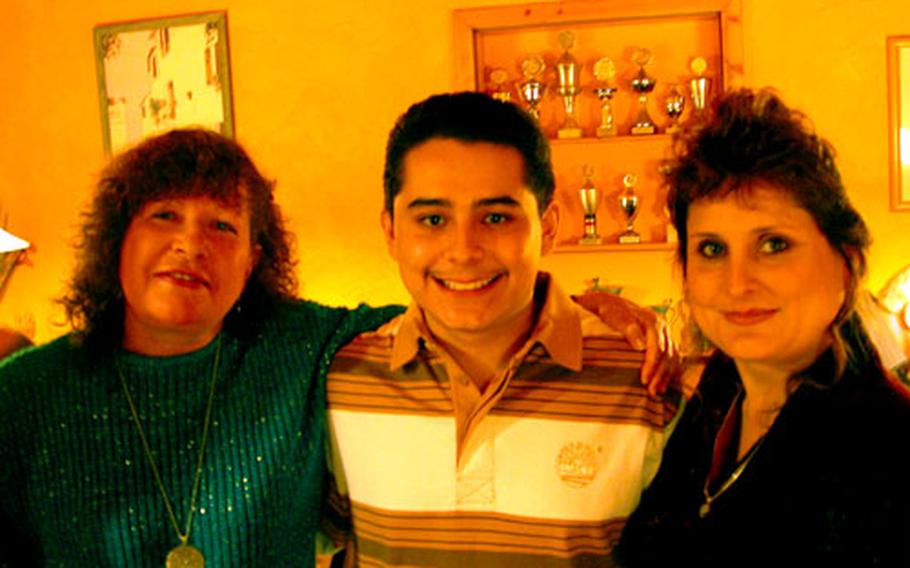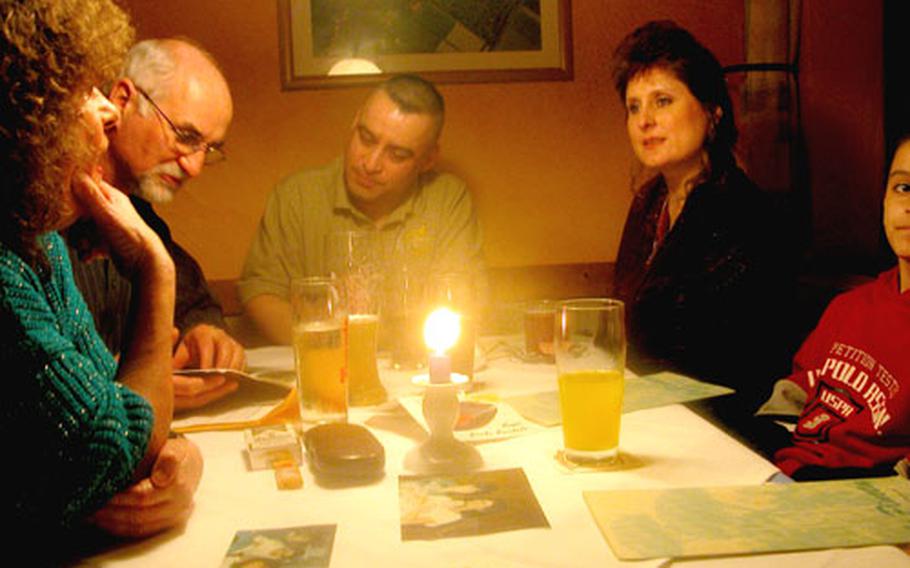 About 16 years ago, it was time for Diane Guerrero to have her first child. Her husband drove her to the medical clinic in Kitzingen, Germany, where the couple was told there was no room at the Würzburg Army hospital for them.
Not knowing what was ahead, the Guerreros, who spoke no German, nervously headed for a nearby German hospital recommended by the clinic.
"I didn't know what to expect," Diane Guerrero said recently. "Everything was so different from an American hospital."
Then, in walked Dr. Dagmar Hutzler. Hutzler, a friendly German woman, was glad to speak Spanish with the couple and quickly put them at ease.
"The moment I met Dr. Hutzler, she pronounced our last name and spoke to us in Spanish," said Diane Guerrero. "That was very soothing."
Under Hutzler's care, the delivery went smoothly. A son joined the happy couple.
Soon afterward, Spc. Ben Guerrero, wife Diane and son Ben Jr. were transferred back to the States. But Diane made a promise to their son that she never forgot.
"I had always told him that I'd bring him back to Germany to meet the doctor who delivered him," she said.
About 18 months ago, the family, which now included younger son Andrew, found itself once again living in the Kitzingen area. Determined to find that kind German doctor who spoke Spanish to them, Diane Guerrero took her baby book to the hospital and tracked down Hutzler, who remembered the family by its last name.
It's been about a year since that first reunion. Through a series of coincidences, from a full American hospital 16 years ago to another assignment in Germany, the Guerreros and the Hutzlers have ended up good friends, getting together often and sharing bits of their American and German lives.
By sharing a birth, a universal experience in any language, the two families bypassed preconceived cultural notions and other barriers to make a lasting connection and friendship.
Hutzler, who said she has delivered more than 400 babies in her career, beams with pride when she talks about Ben Jr., now 16.
"When I saw him, I was very proud," she said. "This was a boy I had delivered 15 years ago, and he is so nice and good looking."
Diane Guerrero believes the Hutzlers and the Guerreros were fated to become good friends.
"With these orders, it was meant to be," she said recently, as Hutzler, her husband Bernhard and the Guerrero family sat down for dinner at an Italian restaurant in Würzburg.
The amicability between the two families is apparent from the onset, with jokes and a warm familiarity.
Over dinner, Ben Guerrero, now a sergeant first class, shows Bernhard Hutzler some information on San Antonio, where the family is planning to move. The Hutzlers are avid travelers, and the Guerreros are adamant that they visit them in Texas.
Both sides say the friendship has personalized another culture, putting a face to what can easily be accepted as an indecipherable mass of foreign people who sometimes disagree.
"Everybody is not the same, and every culture has good people," Ben Guerrero said.
The Hutzlers say they have come to understand more about America than they knew before.
"The people are very fine," Bernhard Hutzler said.
Oftentimes, soldiers are warned to be careful outside the barracks in Europe, Ben Guerrero said, but that caution has to be leavened with open-mindedness.
"Some don't leave the base and give it a chance," he said. "We live in the economy and really gave it a chance. It's different but it's also good."
Rarely has it worked out better than it has for the Guerreros and Hutzlers. What began as a chance encounter blossomed into a close relationship.
"They're like family to us," Ben Guerrero said. "They've taken us into their life, and we've done the same."