A carnivore's dream: Monster Grill in Tokyo offers a meaty challenge
---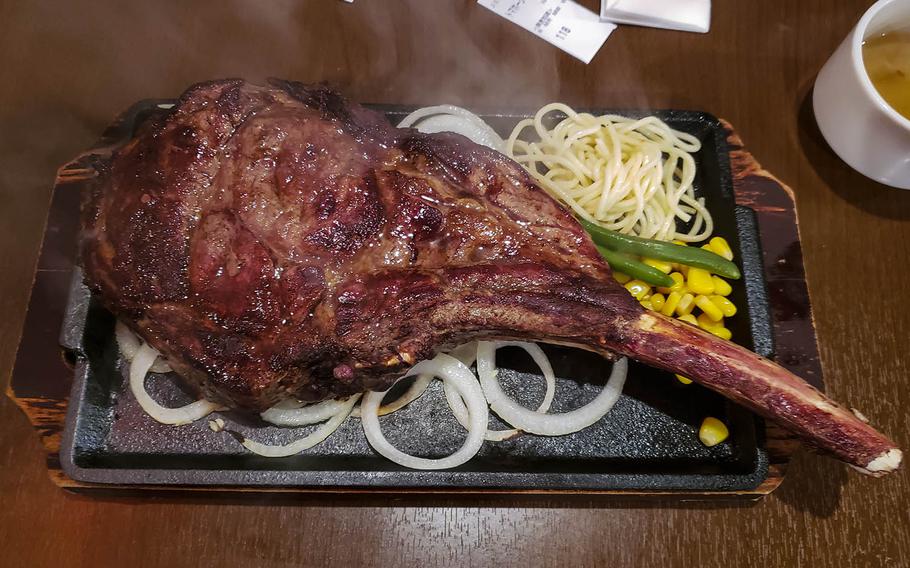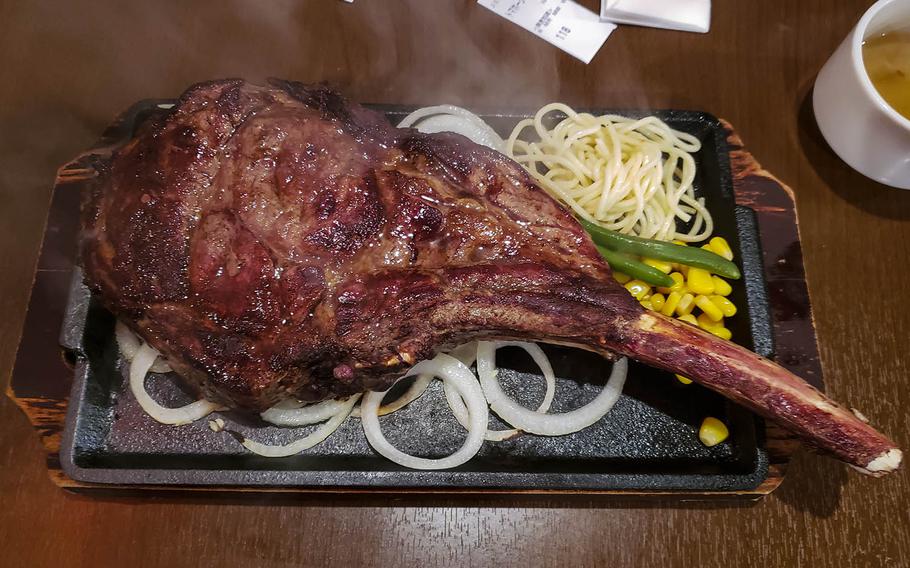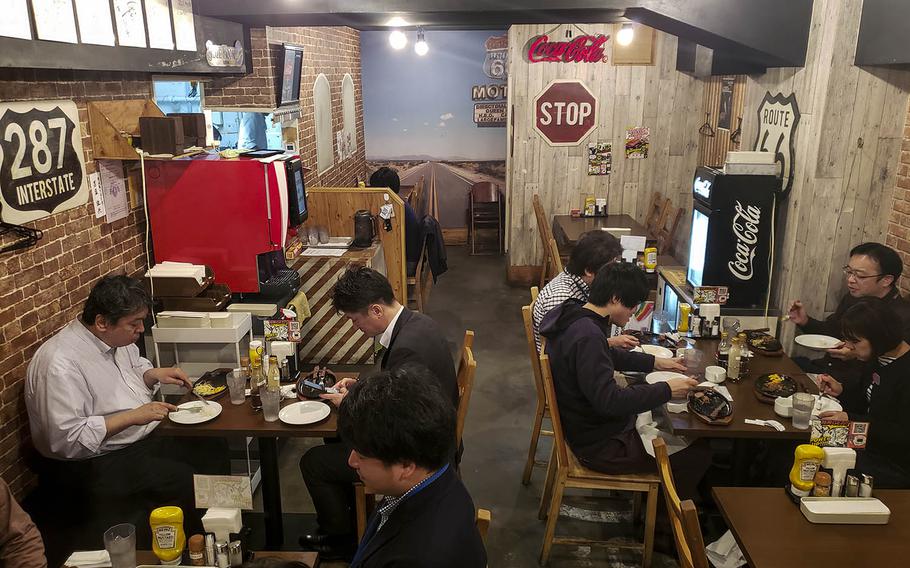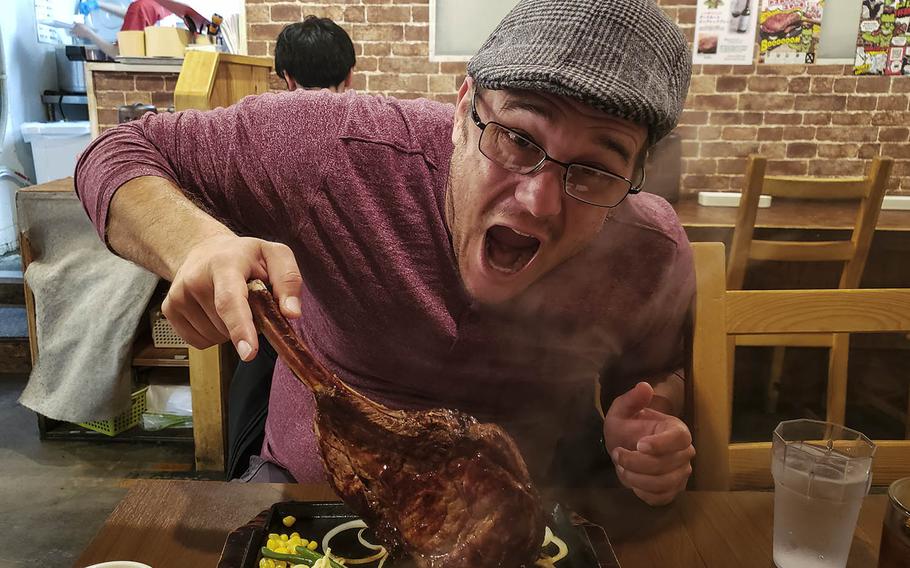 The Wendy's restaurant chain in 1984 coined the phrase, "Where's the beef?"
It need have looked no further than the Ebisu district of Tokyo.
There you will find, five minutes from Ebisu Station, a small, underground steakhouse called Monster Grill. A two-story-tall mural of a Frankensteinesque creature devouring a piece of seared beef looks down on seating for about 25.
You'll be greeted, of course, with a hearty chorus of "Irasshaimase!" and directed to a kiosk where you place your order. The digital menu has an English option.
This is where monsters dwell.
Chief among them is the Monster Tower, a 6 ½-pound mound of hamburger topped with an egg. Consume this mountain of meat, and the two pounds of rice on the side, within 35 minutes and the meal is free if you don't make it you will pay the near $75 bill.
Champion carnivores earn bragging rights and their names for posterity on the restaurant website.
I chose instead a lesser challenge, the Tomahawk steak, which, at 2.86 pounds and $75, I thought, why not?
My companion and I situated ourselves in the American-style furnishings as the sound and smell of sizzling beef inundated our senses. Quicker than expected, our waitress arrived carrying a steak on a flat iron plate that hissed as its juices boiled.
"It's hot," she warned, as she placed it on the table in front of me.
My knife slid through the beautifully tenderized cut of meat. This steak was cooked to near perfection, with the right coloring and aroma. The first bite melted like butter in my mouth – only 2.8 pounds to go.
Served on a bed of onions with a bowl of mediocre onion soup, the rib roast was the star.
Twenty minutes later, as I gnawed on the beef rib, looking for the last few morsels of a great steak, a feeling of contentment washed over me. This was the perfect amount of food to fuel the rest of my day with not even a hint of meat sweats on the horizon.
Monster Grill has four locations throughout the Kanto region, but if you visit the Ebisu restaurant, leave the car behind because it does not provide parking.
godbold.theron@stripes.com Twitter: @GodboldTheron
Monster GrillLocation: 1-8-14, B1F, Shibuya City, Ebisu, Tokyo, 150-0013. Google GPS Coordinates are JPX5+4W.Hours: Open daily 11 a.m. to 10:30 p.m.Prices: $10 for a hamburger steak meal to more than $70 for a challenge mealDress: CasualDirections: About a five-minute walk from Ebisu StationInformation: 03-3440-1731; https://monstergrill.jp/
---
---
---
---