A 6-year-old proves a worthy navigator on hike around Wolfstein, Germany
---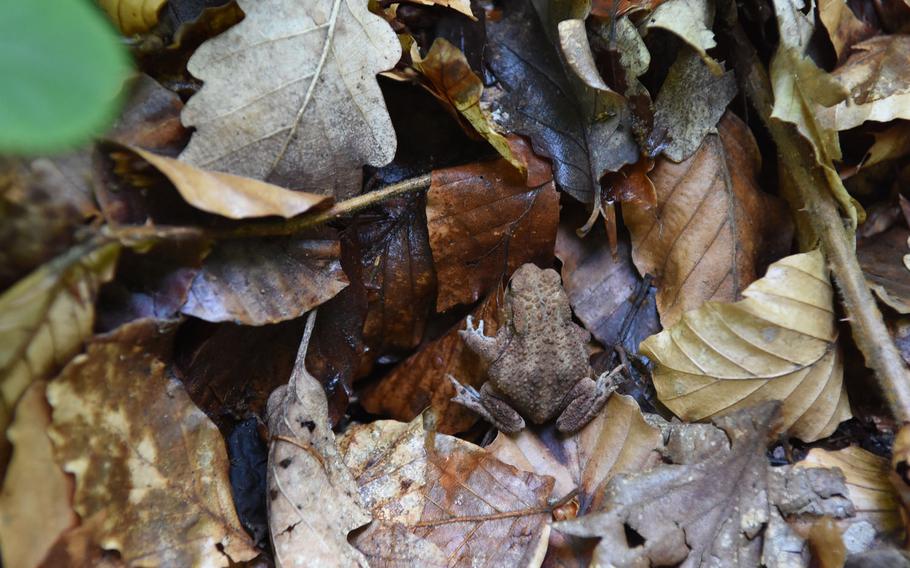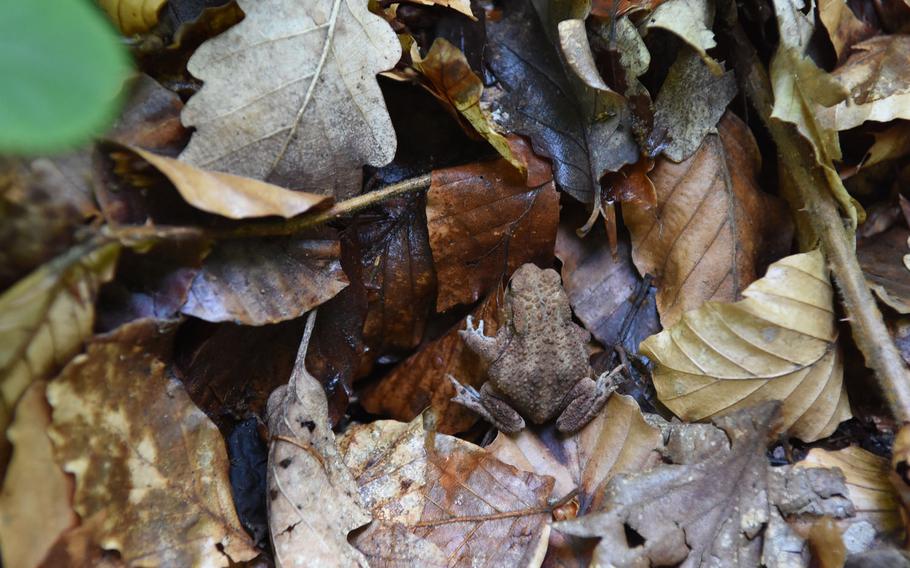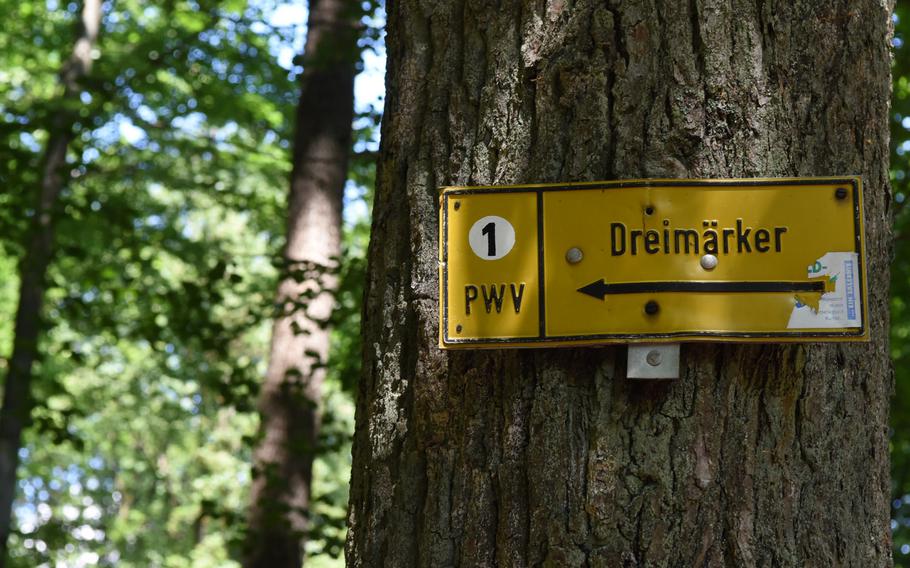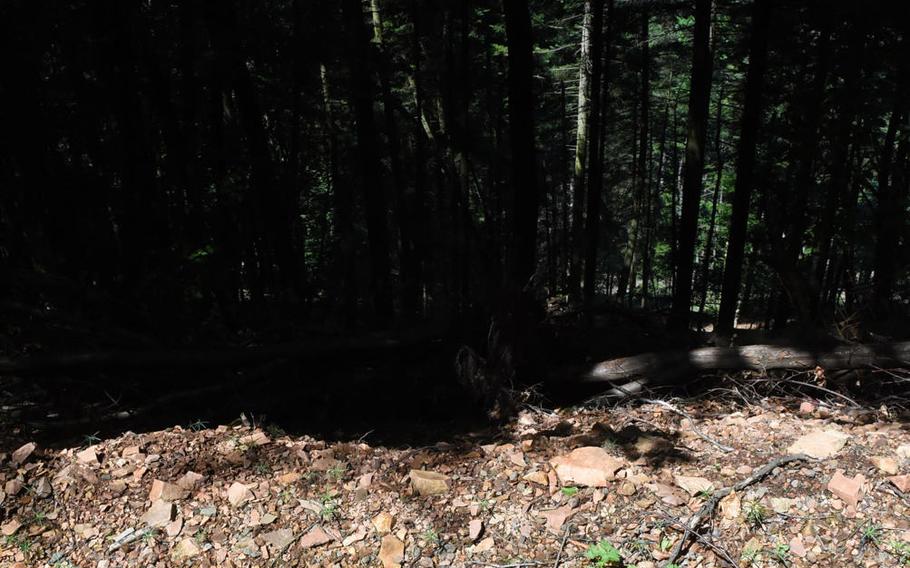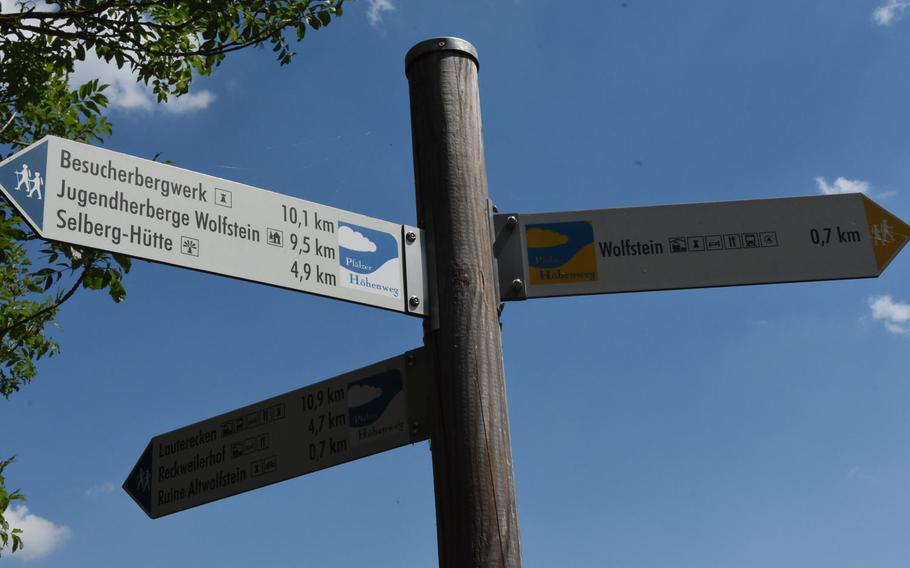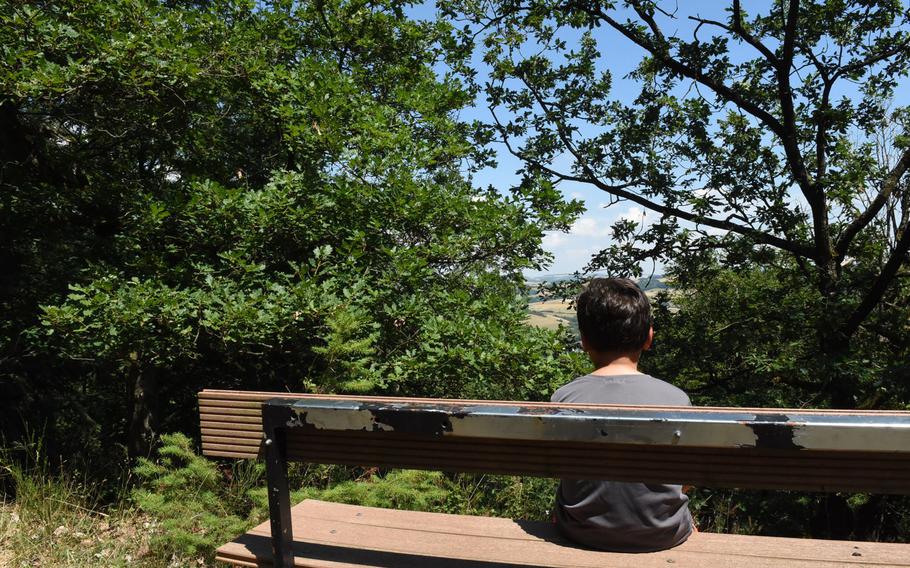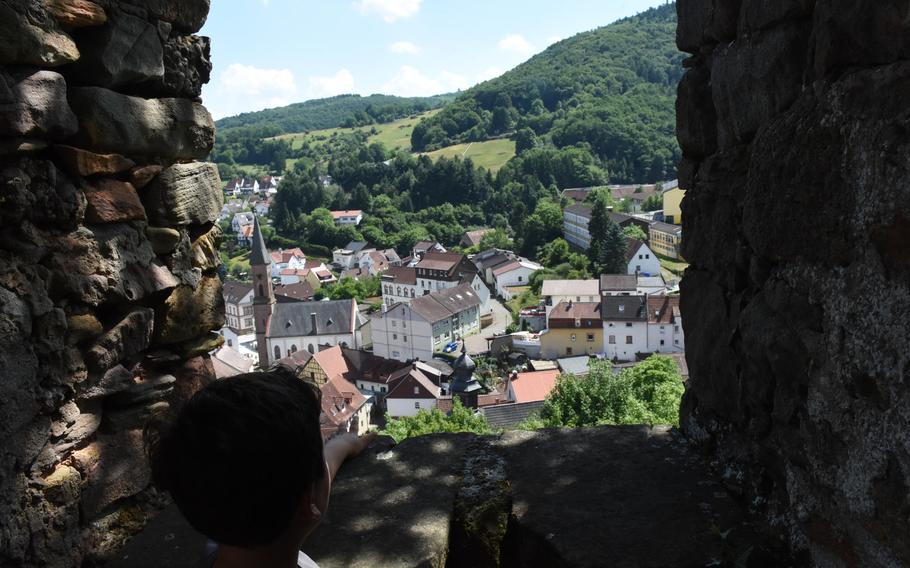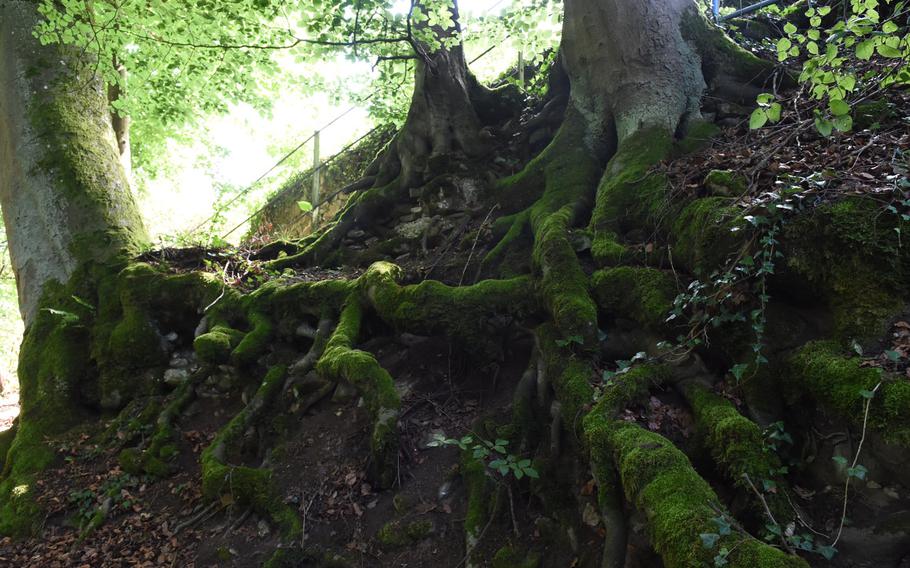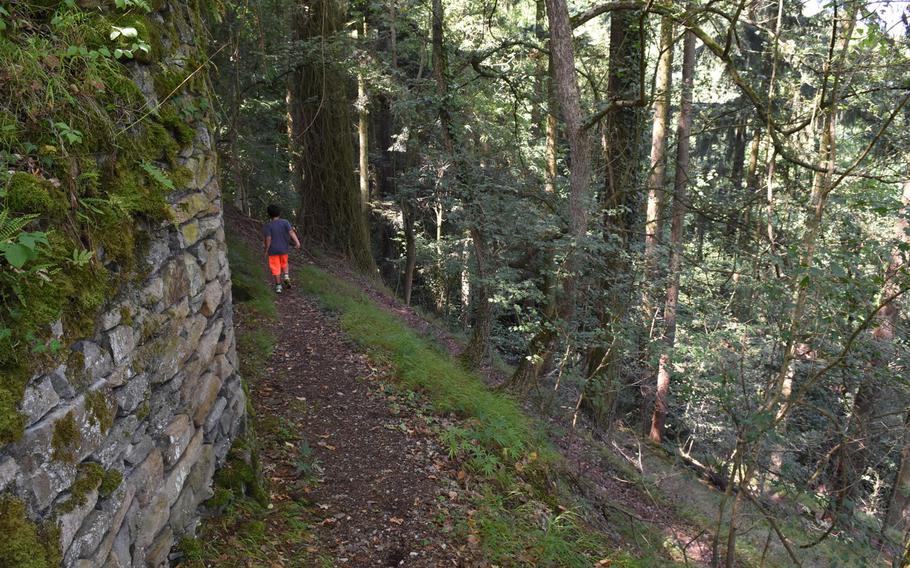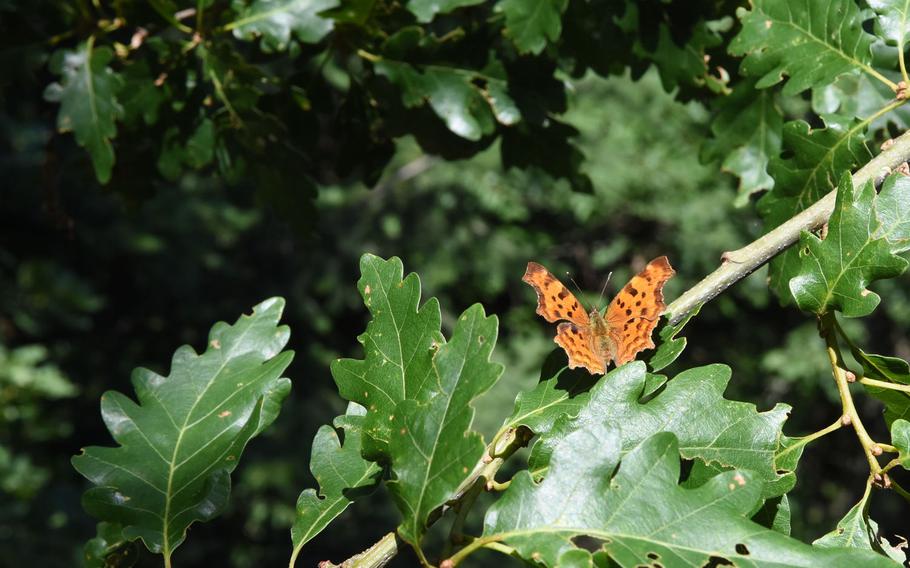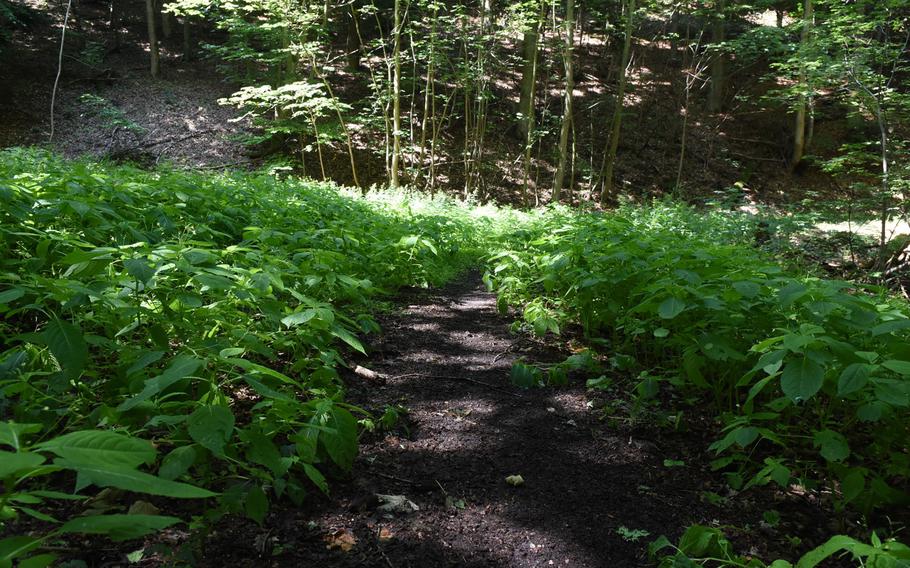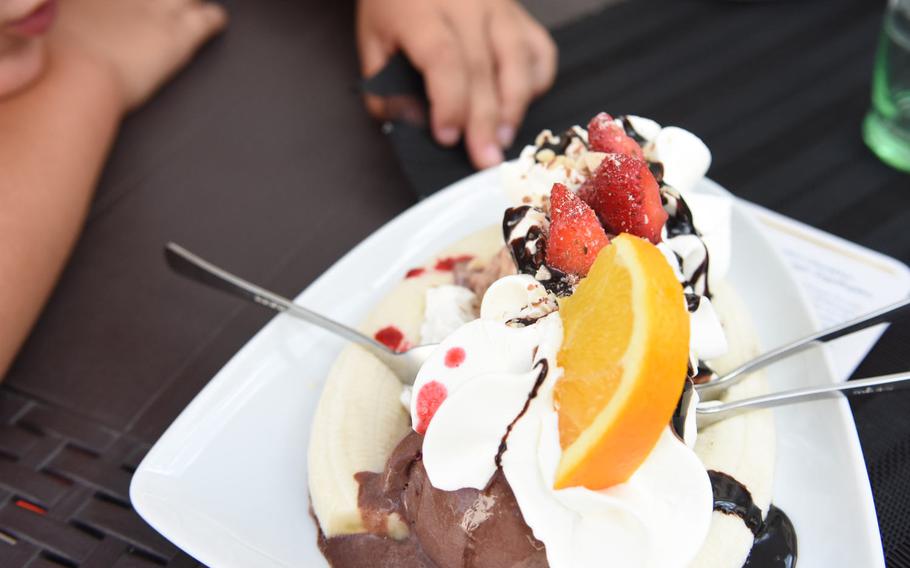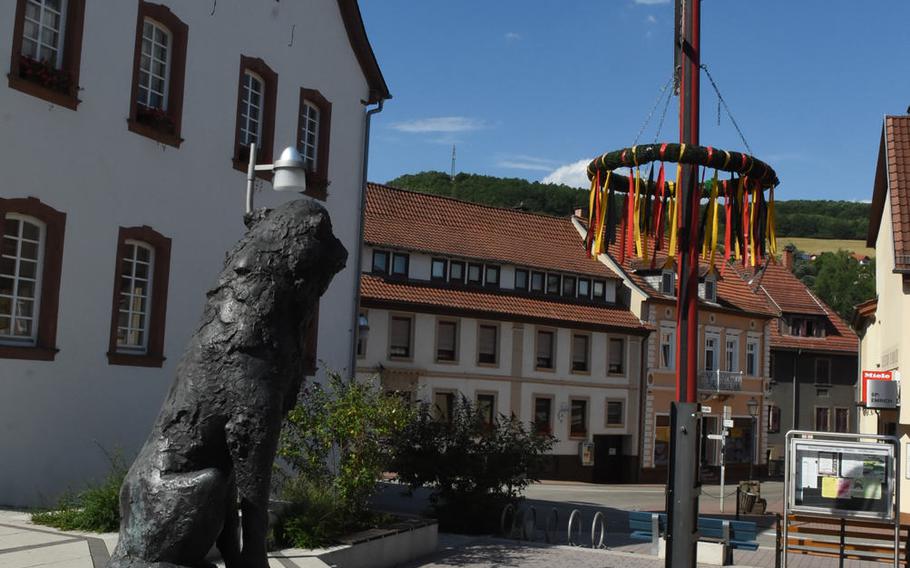 One of these days, I'm going to hike in Germany with a legitimate trail map instead of winging it.
That day, however, has not arrived.
And so it was on a recent scorching July day that I completed a 6-plus-mile hike in the hilly forest surrounding Wolfstein with the next best thing besides a map: a 6-year-old with a steel-trap memory and Davy Crockett-like instincts.
There are dozens of hiking trails in and around Wolfstein, a quaint town that sprung up in the Middle Ages about 15 miles north of Kaiserslautern. They include the 70-mile Pfaelzer Hoehenweg, a hiking trail of steep climbs in the northern Palatinate that begins or ends in Wolfstein.
A few months ago, my family and I hiked one of the shorter routes around the town after reading about "the perfect day hike" near Wolfstein in an English-language article online.
Using that article as a guide, we set out only to be told at the first fork in the trail that we were headed down a path that had been washed out by recent storms — and would take us many miles away from Wolfstein. The nice German family directed us through several turns until we were well on our way along a shorter loop through the forest back to town.
It turned out to be the perfect day hike, complete with panoramic views of the town, majestic forest with plenty of shade, and a castle ruin to explore before the final leg into town.
Figuring I could recall the route from memory, I took my 6-year-old son back to the trail. I had a backpack loaded with all the necessities — except a trail map.
It didn't take long for doubt and second-guessing to seep in. "Was this the way we were supposed to go?" And, "I don't recall seeing this sign, do you?" I began fretting.
Luckily, my kid is smarter than I am. We started in the center of Wolfstein and hoofed up a steep hill to the youth hostel. After entering the woods, he remembered that we stayed on that trail until reaching a pond. From there, we circled to the left around the pond, walking past a barbecue hut and picnic area. The trail forked again at the barbecue hut. I thought we took the uphill fork — but he remembered we circled around the hut to the right and stayed right until the trail turned into a logging road overlooking the town. From there, it was easy. You follow the No. 3 trail markers. The turn off back to town is a narrow path that's mostly downhill.
As during our last outing, we ended up at the Neuwolfstein castle ruins. They aren't much, but they offer some great views of the town and countryside. At this point, you can continue into town or head down a different path back into the woods, where less than a mile away are the Altwolfstein castle ruins. These ruins include a tower and part of an old stone wall. When we visited in early July, the tower was surrounded by scaffolding. Instead of turning around, we took the switchbacks down to the road below and walked along a meandering stream back to town.
Our reward was a banana split at one of the outdoor cafes in Wolfstein's quaint town square, where we celebrated not getting lost. I made plans to pick up a trail map at the nearest German bookstore.
DIRECTIONS
Wolfstein is about 15 miles north of Kaiserslautern, off the B-270. Currently a section of the route to Wolfstein on B-270 from the Kaiserslautern area is closed because of construction. Alternate routes include taking B270 north toward Katzweiler. Before the construction zone, turn north on the L382 toward Niederkirchen, continuing on L384 to Wolfstein. There is plenty of free public parking near the town center. Follow signs up the hill for the youth hostel (Jugendherberge in German) to get on the trail.
TIMES
Any time, though if you'd like to shop or eat in Wolfstein after hiking, be sure to check opening times.
COSTS
None
FOOD
There are several cafes, restaurants and snack shops in the center of Wolfstein.
INFORMATION
Some helpful websites with information about hiking near Wolfstein include www.wandermenue-pfalz.de and www.outdooractive.com/en/hiking-trails/wolfstein/hiking-trails-in-wolfstein/2526019/. Trail maps can be purchased at local bookstores.
---
---
---
---