ARCHIVE PHOTO OF THE DAY
Eisenhower hears about MacArthur's firing, 1951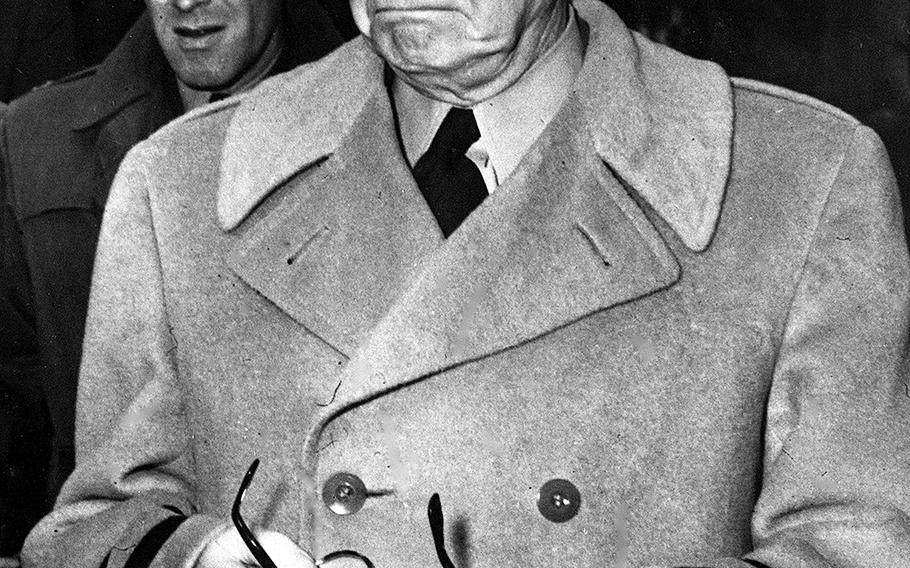 Red Grandy ©Stars and StripesKoblenz, West Germany, April, 1951: Supreme Allied Commander Europe Gen. Dwight Eisenhower reacts as he hears the news that Gen. Douglas MacArthur has been relieved of his command in the Far East by President Harry S Truman. "Well, I'll be darned," Eisenhower said. Stars and Stripes photographer Red Grandy had heard of MacArthur's firing at lunchtime, and was ready with his bulky Speed Graphic camera — which allowed only one photo to be taken at a time — to capture Eisenhower's reaction.
Grandy — still a probationary employee since his hiring a few weeks earlier — was the only photographer who managed to capture the moment, and it helped him earn a permanent job on the Stars and Stripes staff that was to last for 36 years. The photo ran in Life magazine and several other international outlets, and was selected by the Associated Press as 1951's photo of the year.
RELATED MATERIAL: Stars and Stripes' 1976 background story about the famous photo. Photographer Red Grandy's August, 2018 obituary.