Airmen in Qatar become first deployed members of the Space Force
---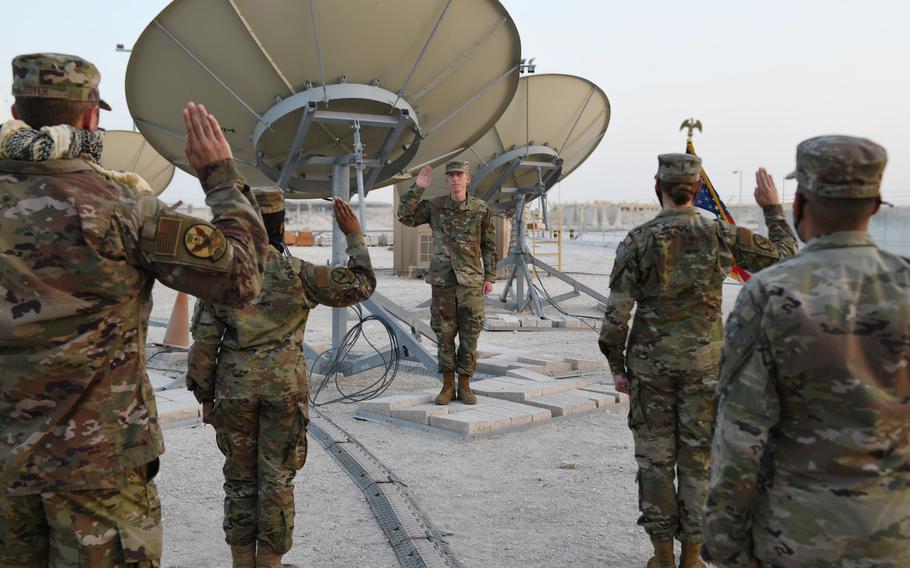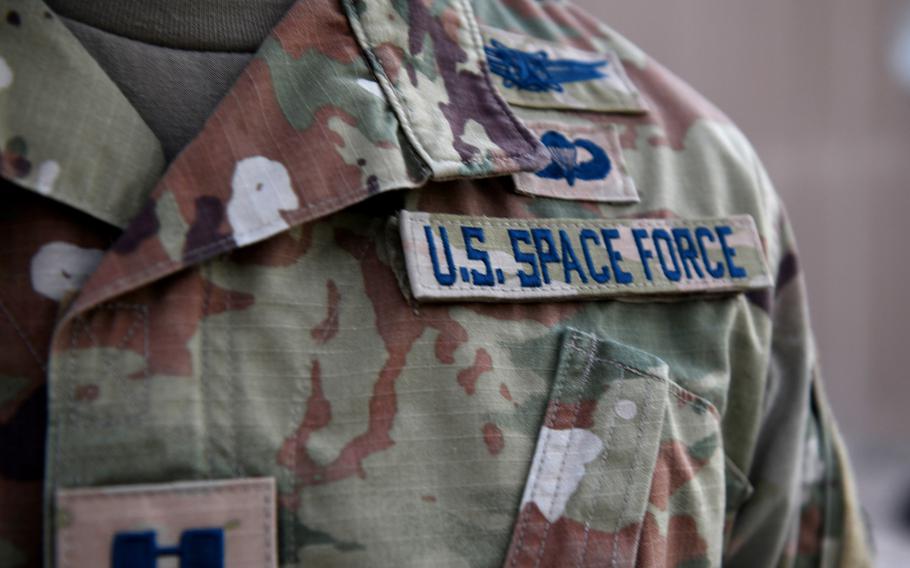 A group of 20 airmen at Al Udeid Air Base in Qatar have become the first deployed members of the Space Force after transferring into the new service last week.
Enlisted and commissioned officers assigned to the 16th Expeditionary Space Control Flight and the 609th Air Operations Center joined the U.S. Space Force during ceremonies at the base, a Space Force release said.
"This group is making history," said Col. Todd Benson, director of Space Forces for U.S. Air Forces Central Command. "Those participating are not only joining our nation's newest service, they are joining this service while deployed in defense of our nation."
The airmen already were in space career fields, such as space operations and space systems operations. Professionals from other career fields such as acquisition, intelligence, engineering and cyber will be inducted into the services' newest branch in future ceremonies, the release said.
Tech. Sgt. Cody Hircock, the superintendent of the 16th ESPCF and an 11-year Air Force veteran, said transferring to the Space Force was an easy decision to make.
"I've never had a desire to do anything else, and the opportunity to be on the leading edge of a completely new military branch was something I couldn't pass up," he said.
The Defense Department began consolidating space missions from across the Armed Forces into the Space Force after the new branch of the military was established on Dec. 20, 2019. Air Force Space Command was redesignated as the USSF as an initial step in establishing the force.
The first Space Force volunteer window opened in May, when the service began accepting applications for its initial target number of 16,000 members. Most of those airmen already were assigned to the new service as employees of the former Air Force Space Command.
ferguson.brian@stripes.com Twitter: @BrianFerg57
---
---
---
---