USS Tortuga leaving Japan in hull swap with USS Ashland
---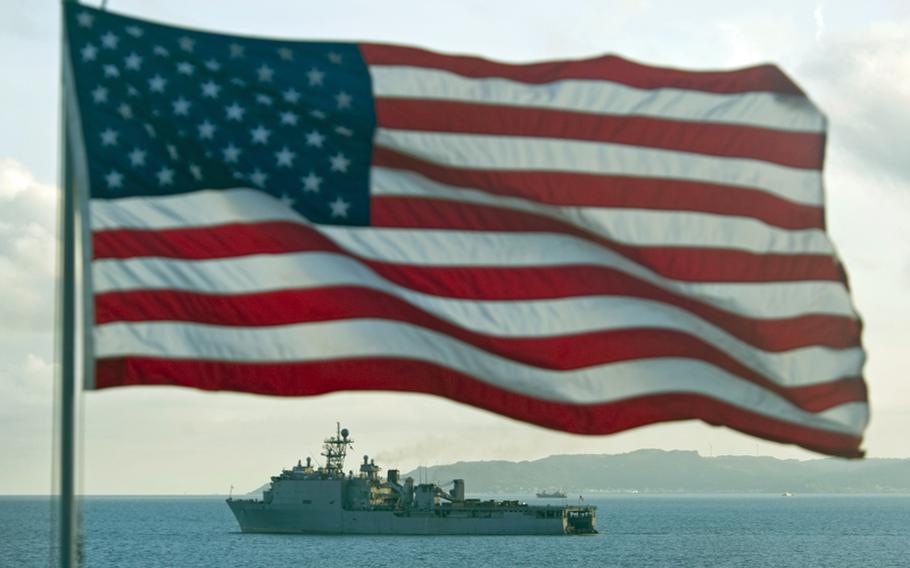 SASEBO NAVAL BASE, Japan — After seven years forward deployed to Sasebo, the USS Tortuga has been called home.
The Tortuga will be replaced in a hull swap by the USS Ashland in September, U.S. Forces Japan said in a statement Friday. Both are Whidbey Island-class amphibious dock landing ships.
After the switch is complete, the current crew of the Ashland will return the Tortuga to its previous homeport of Little Creek, Va., and the Atlantic Fleet, while the Ashland assumes the forward deployed mantle with the crew from the Tortuga.
"A more capable and upgraded amphibious dock landing ship will become part of the Forward Deployed Naval Forces operating out of Commander, Fleet Activities Sasebo, Japan," the statement said. "Increasing Forward Deployed Naval Forces capability supports the United States' commitment to the defense of Japan and the security and stability of the Asia-Pacific region."
Dock landing ships like the Ashland and the Tortuga are important to an amphibious fleet because they can launch Landing Craft Air Cushion (LCAC) vessels, conventional landing craft and helicopters onto hostile shores, Task-Force 76 spokesman Lt. Brian Wierzbicki said. The Tortuga took over for the USS Fort McHenry in Sasebo in April 2006 in what was the quickest hull swap in Navy history at the time, just 12 days.
Both the Tortuga and the Ashland have storied histories. The Tortuga deployed in support of Operation Tomadachi after Japan's massive earthquake two years ago spawned a tsunami and nuclear disaster. The Ashland took Katyusha rocket fire from al-Qaida affiliates in Jordan in 2005 and exchanged fire with Somali pirates off the coast of Djibouti in 2010.
The Tortuga was commissioned Nov. 17, 1990, and the Ashland on May 9, 1992, Wierzbicki said.
---
---
---
---