USS Bonhomme Richard heading to capsized South Korea ferry
by
Ashley Rowland rowland.ashley@stripes.com
April 16, 2014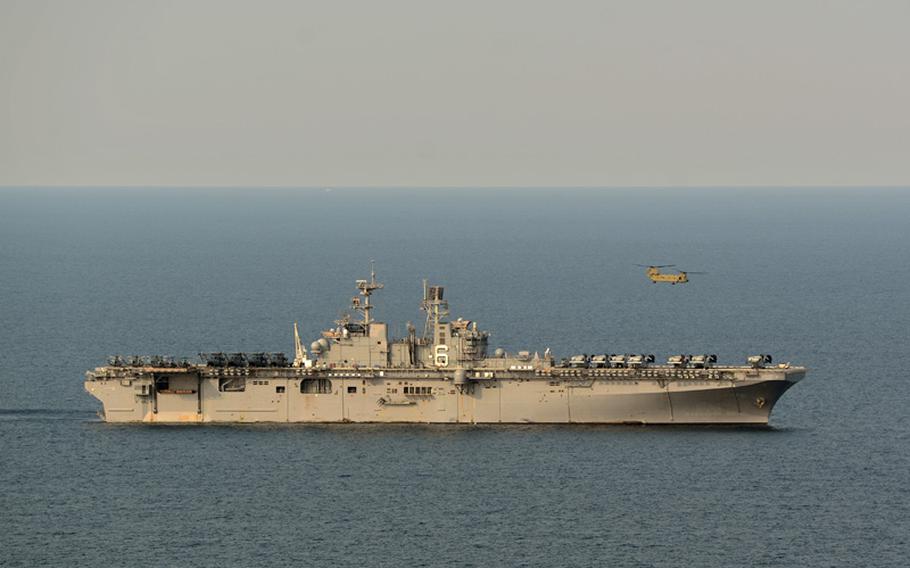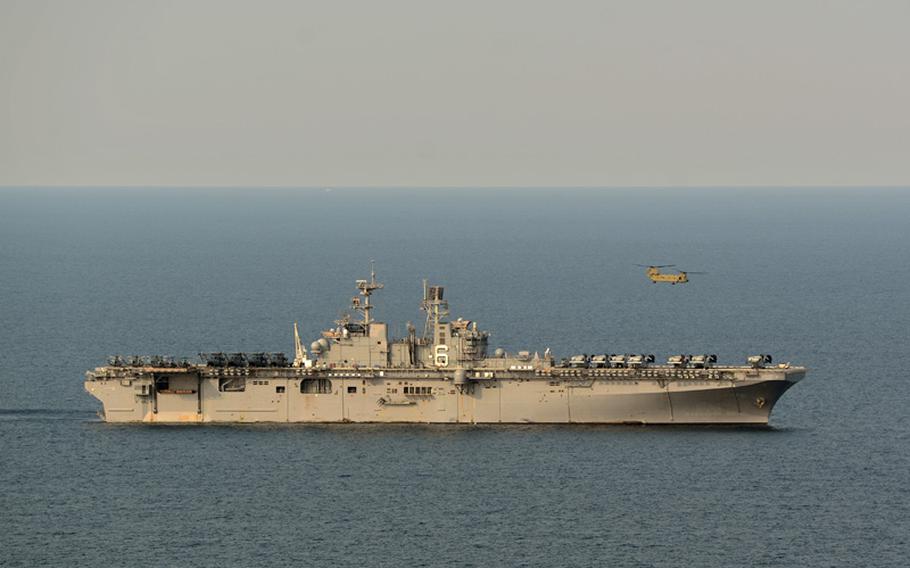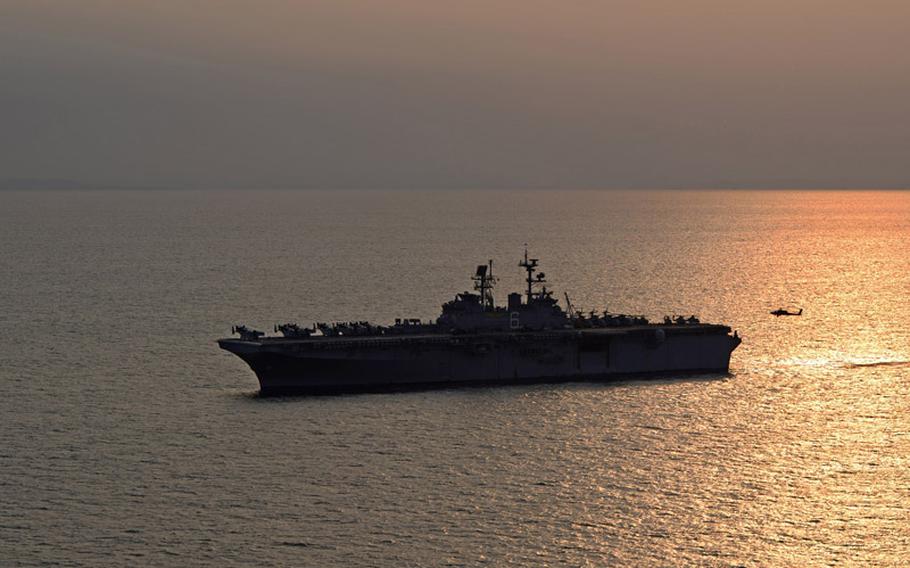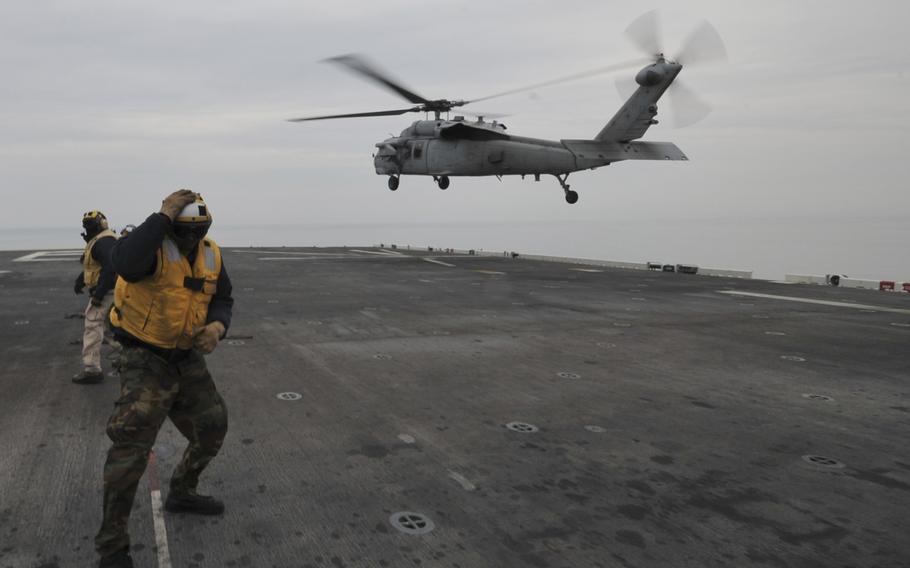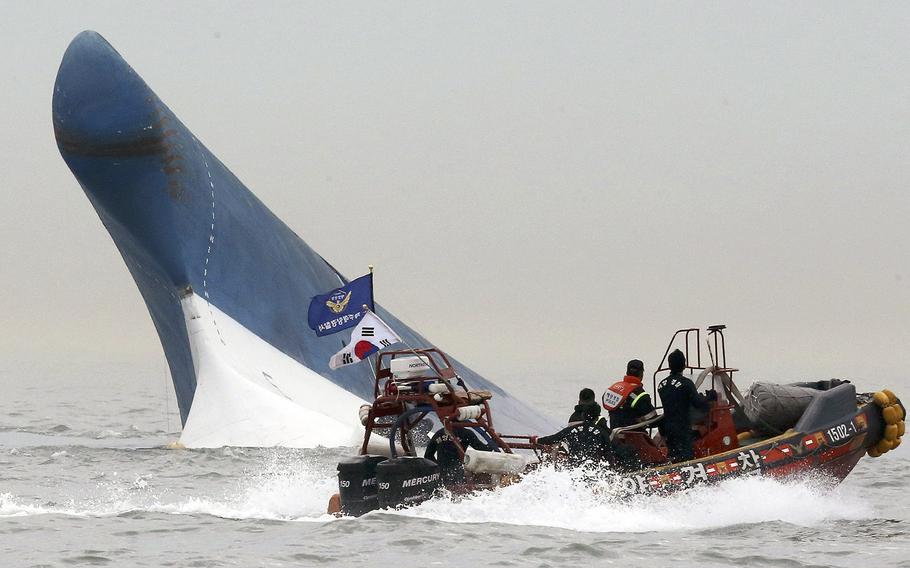 SEOUL — A U.S. Navy amphibious assault ship headed to the site where a South Korean ferry sank Wednesday to help if needed, the U.S. Navy said.
The USS Bonhomme Richard was conducting a routine patrol in the Yellow Sea when the ferry began sinking about 100 nautical miles, or 115 miles, away, according to Lt. Arlo Abrahamson, spokesman for Commander, U.S. Naval Forces Korea.
The ferry was carrying 477 people, including 325 high school students, when it sent out a distress signal shortly before 9 a.m., South Korean officials said.
Two MH-60 helicopters equipped with lifeboats were initially dispatched from the Bonhomme Richard to the disaster site but have since been recalled, Abrahamson said.
The ship "has established communications with the Republic of Korea on-scene commander and is standing by to assist as required," he said.
A South Korean Navy officer, speaking on condition of anonymity, said officials are waiting to see how the situation develops before requesting additional assistance from the U.S. military.
"This is about friends helping friends, and the U.S. 7th Fleet will continue to provide assistance at the request of the ROK," Abrahamson said.
The Bonhomme Richard, based out of Fleet Activities Sasebo, Japan, had been in waters near the Korean peninsula to participate in the joint U.S.-South Korean Ssang Yong amphibious landing exercise, which ended April 7, and is scheduled to conduct maritime operations west of the peninsula from April 15-18.
"Our thoughts are with the passengers of the Korean ferry that ran aground today and their families," the U.S. Embassy in Seoul said on its Facebook page.
Stars and Stripes' Yoo Kyong Chang contributed to this report.
rowland.ashley@stripes.com Twitter: @Rowland_Stripes
---
---
---
---