USS Ashland arrives in Sasebo for hull swap with Tortuga
---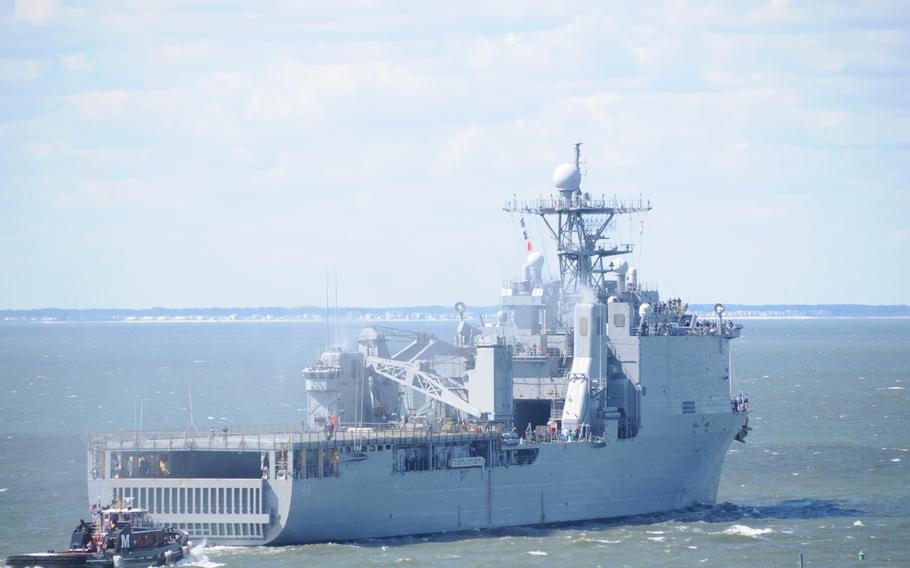 SASEBO NAVAL BASE, Japan — The USS Ashland arrived in Sasebo Tuesday for a hull swap with the USS Tortuga.
The more capable and upgraded Ashland left Joint Expeditionary Base Little Creek, Va., on June 27 and stopped in San Diego and Pearl Harbor before arriving at its new forward-deployed home, according to a report in The Virginian-Pilot.
The Ashland's crew will now prepare to swap ships Aug. 23 with the sailors from the Tortuga and steward that ship back to Little Creek and the Atlantic Fleet. Both ships are Whidbey Island-class amphibious dock landing ships.
The Tortuga has spent seven years forward deployed to Sasebo after it replaced the USS Fort McHenry in April 2006. That hull swap was the fastest in Navy history at the time, completed in just 12 days.
Both the Ashland and Tortuga have storied histories, Navy officials say. The Tortuga deployed in support of Operation Tomadachi after Japan's massive earthquake two years ago spawned a tsunami and nuclear disaster. The Ashland took rocket fire from al-Qaida affiliates in Jordan in 2005 and exchanged fire with Somali pirates off the coast of Djibouti in 2010.
---
---
---
---