Super Hornet squadron's command master chief relieved of duties
---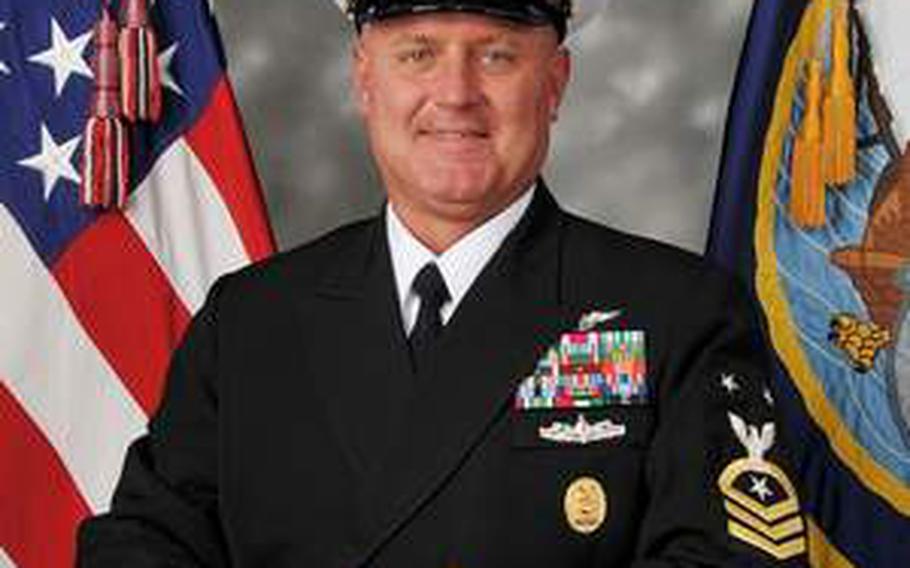 The command master chief of an F/A-18E Super Hornet squadron based at Naval Air Station Lemoore, California, has been relieved of his duties following Captain's Mast, the Navy announced Tuesday in a news release.
Master Chief Petty Officer James K. Shumate was found guilty by Cmdr. Ian Burgoon, the commanding officer of Strike Fighter Squadron (VFA) 86, of violating two counts of Article 92 of the Uniform Code of Military Justice and also was given a letter of reprimand Monday.
Article 92 of the UCMJ is failure to obey an order or regulation. It is unknown what order or regulation Shumate failed to obey.
The nonjudicial punishment followed an investigation into allegations of the master chief's personal conduct while the squadron was training at Naval Air Station Fallon, Nevada, during the week of May 19. Shumate was temporarily reassigned to the staff of Commander, Strike Fighter Wing Pacific at Naval Air Station Lemoore on May 28, based on the initial findings of the investigation.
Senior Chief Petty Officer Todd King is acting as VFA-86's command master chief.
---
---
---
---