Removed submarine commander faces adultery, conduct unbecoming charges
by
Corey Dickstein
August 2, 2017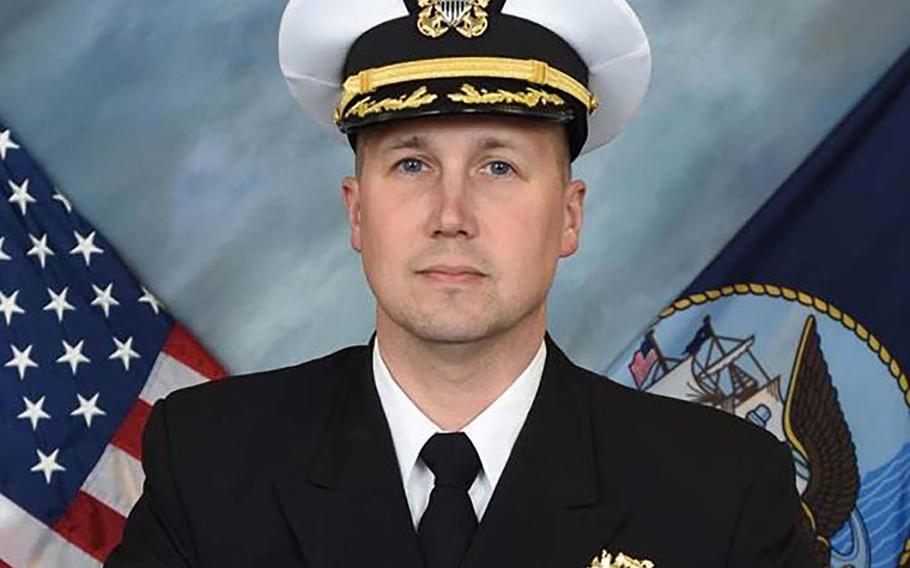 WASHINGTON — The commander of a Navy submarine crew who was removed from duty last month amid allegations of misconduct has been charged with adultery and conduct unbecoming an officer, a Navy spokesman said Wednesday.
Navy Cmdr. Steven Everhart was removed June 23 from his job as the blue crew commander of the USS Pennsylvania by Capt. Mark Schmall, Submarine Squadron 17 commander, who cited a loss of confidence in Everhart, said Navy Cmdr. Corey Barker, a spokesman for U.S. Pacific Fleet.
The Navy recently completed its investigation of Everhart, Barker said. The investigation, which began in early June, supported charging him with violating Uniform Code of Military Justice Articles 133 and 134, conduct unbecoming an officer and adultery, respectively, he said.
"Appropriate disciplinary and administrative actions are in progress," Barker said, without providing additional details.
Following his removal from the Pennsylvania, an Ohio-class ballistic missile submarine, Everhart was assigned to the staff of Submarine Group nine in Bangor, where he remains, Barker said.
Navy Capt. Chad Hennings, the deputy commander of Submarine Squadron 17, replaced Everhart at the helm of the Pennsylvania and will remain there until a permanent replacement can take command.
Everhart assumed command of the submarine crew in January. He had previously served aboard the Pennsylvania, including a stint as its blue crew executive officer from 2012 to 2014, according to the Navy.
dickstein.corey@stripes.com Twitter: @CDicksteinDC