Navy rescues women, dogs lost at sea for months aboard sailboat
by
Tyler Hlavac
October 26, 2017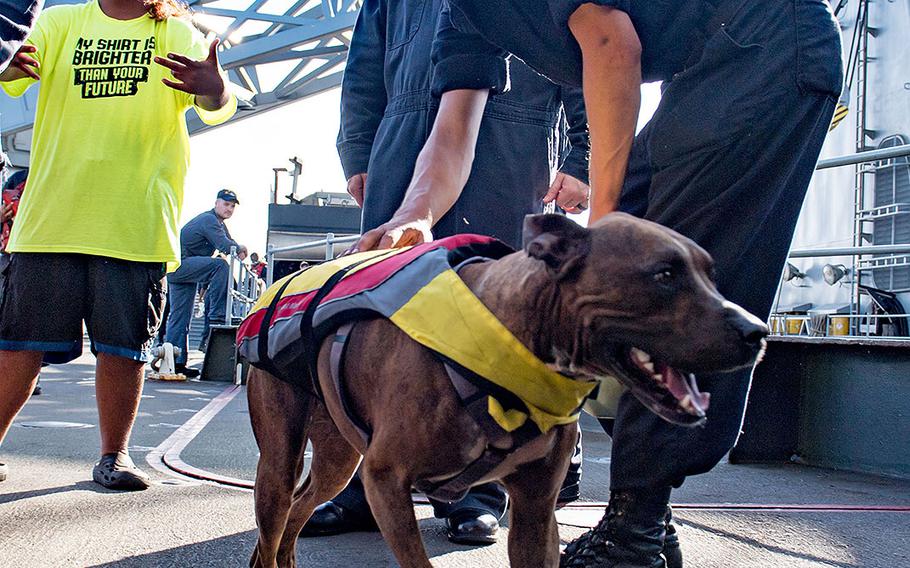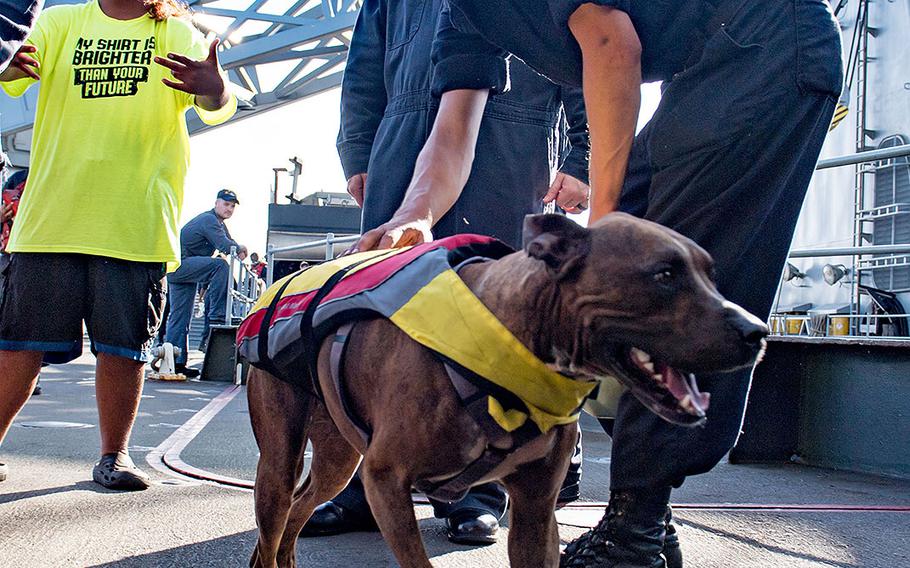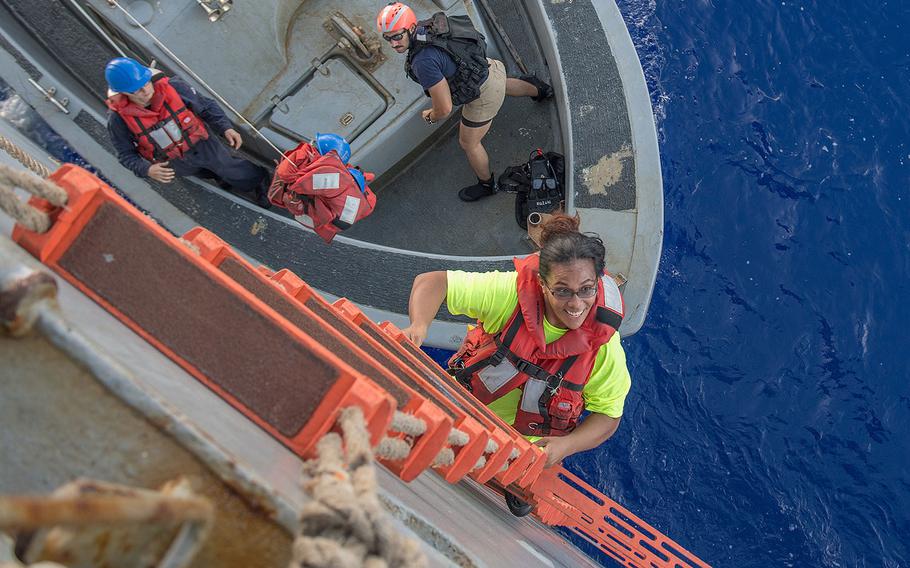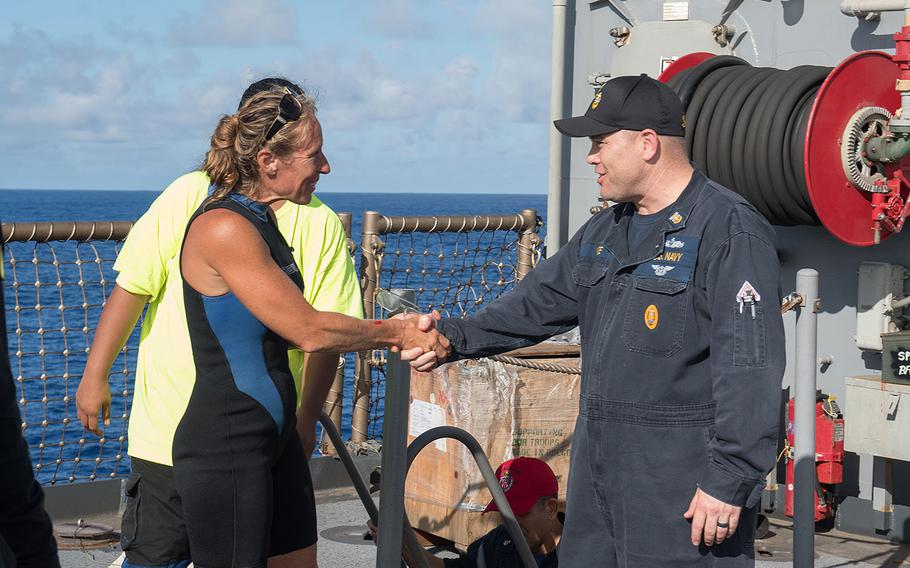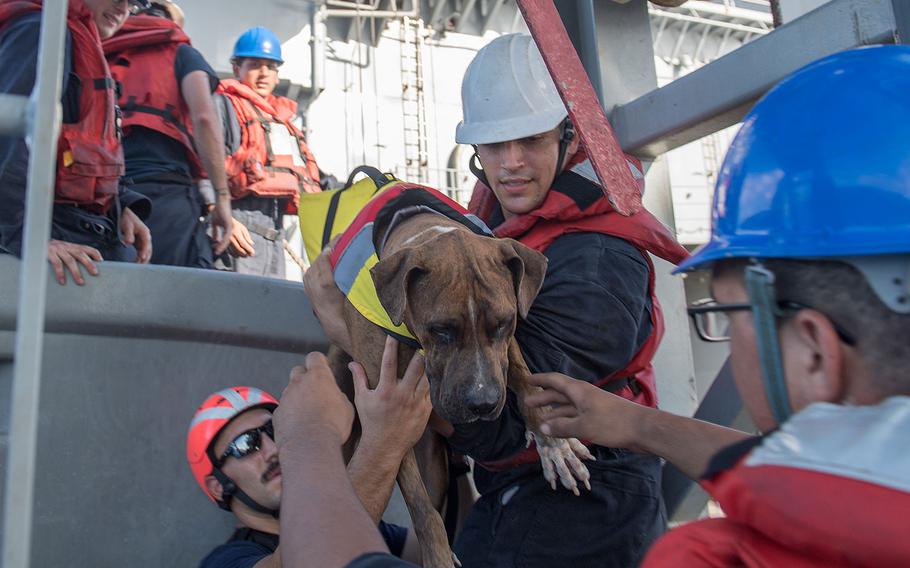 YOKOSUKA NAVAL BASE, Japan – The Navy has rescued two women lost in the Pacific for months after their small boat's engine failed and they were blown off course during a voyage from Hawaii to Tahiti.
The Sasebo, Japan-based amphibious ship USS Ashland rescued Jennifer Appel and Tasha Fuiava, both of Honolulu, along with their dogs Zeus and Valentine after their adrift sailboat was spotted Wednesday about 900 miles southeast of Japan.
"Thank god we've been rescued," was Appel's first thought when she saw the American sailors approaching her stricken craft in a small boat launched from the Ashland Thursday morning.
"They saved our lives," she said, according to a Navy statement about the rescue. "The pride and smiles we had when we saw [the Navy] on the horizon was pure relief."
After declaring the sailboat unseaworthy, the sailors brought the women back to the warship.
Appel told reporters in a telephone call from the Ashland soon after her rescue that she and her companion had little hope after making daily distress calls with no response. Severe weather had pulled the pair, who departed Hawaii May 3, far from their original course after their engine failed May 30.
The women attempted to reach land by sail and survived on purified water and dried food before their boat was finally spotted by Taiwanese fishermen.
Guam authorities, alerted by the fishermen, passed along the sailboat's position to the Ashland, which had departed Yokosuka last week on a routine deployment.
"We made best speed available to search that area and … found the Taiwanese vessel and the sailing vessel together," Cmdr. Steven Wasson of the Ashland told reporters by phone.
The group will stay aboard the warship until its next port call, Navy officials said, although they declined to say where or when that would happen.
In the phone interview, Appel described the experience as humbling.
"It was incredibly emotional and satisfying to know the men and women who serve our country would come and assist us," she said.