Navy relieves USS Philippine Sea skipper less than two weeks after massive fuel spill
by
Joseph Ditzler
May 19, 2020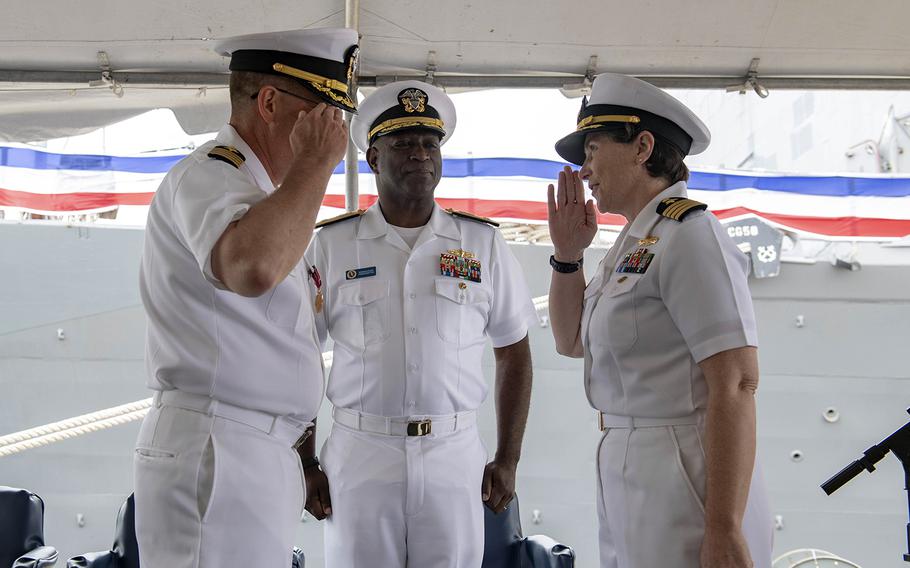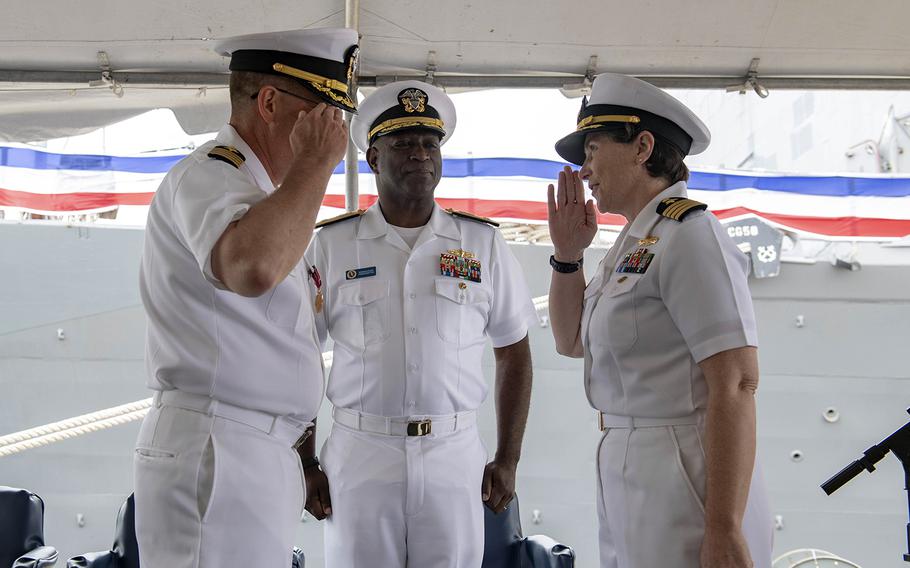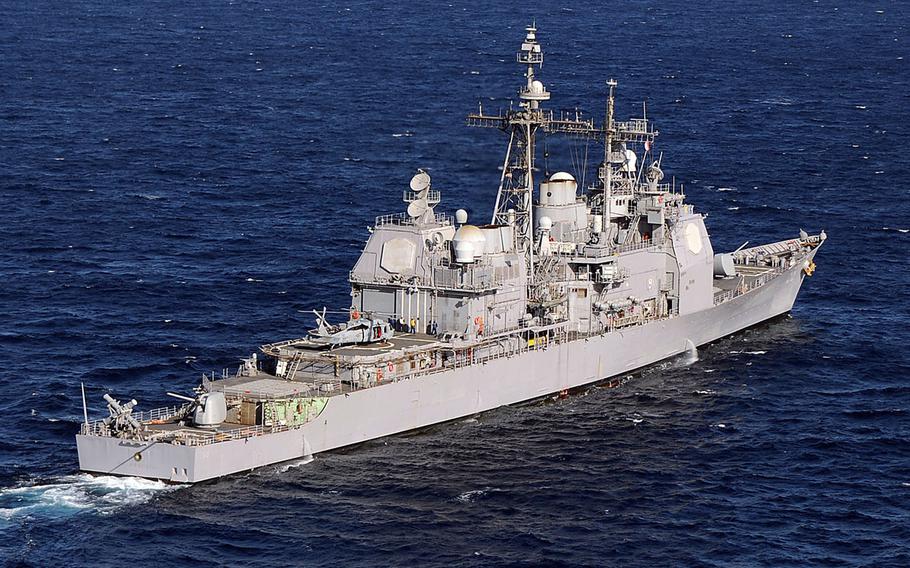 The commander of a guided-missile cruiser that dumped 4,000 gallons of diesel fuel into a Virginia river on May 7 was relieved of duty "due to a loss of confidence in her ability to command," according to news accounts and a Navy statement.
Capt. Erica Hoffmann, a New York native and Naval Academy graduate, had commanded the USS Philippine Sea since April 2019. She was relieved Monday by Rear Adm. Richard Cheeseman, commander of Carrier Strike Group 2, the Navy statement said.
The Philippine Sea was moored at Naval Weapons Station Yorktown when the fuel was released into the York River, according to Virginia TV station WVBT. Most of the fuel was contained using booms, a fuel vacuum and absorbent material, the station reported.
The Navy announcement did not connect Hoffmann's firing to the spill.
"Many factors weigh into a decision to relieve a commanding officer due to loss of confidence," wrote Lt. Cmdr. Richlyn Ivey, a spokeswoman for Naval Forces Atlantic, in an email Tuesday to Stars and Stripes.
Commissioned in 1996, Hoffmann held a number of billets aboard Navy warships, including reactor officer on the aircraft carrier USS George Washington and executive officer aboard the guided-missile frigate USS Samuel B. Roberts. She has served in several conflicts and as an instructor at the Navy's school for surface warfare officers.
Hoffmann will be temporarily reassigned to the U.S. 4th Fleet command staff.
Command of the Philippine Sea falls temporarily to Capt. Robert Thompson of Naval Surface Force Atlantic until a permanent relief is named, according to the Navy.
The Philippine Sea is part of the strike group attached to the carrier USS George H.W. Bush and is based at Naval Station Mayport, Fla.
ditzler.joseph@stripes.com Twitter: @JosephDitzler
---
---
---