Navy pilot ejects from aircraft off Florida, rescued by Coast Guard
---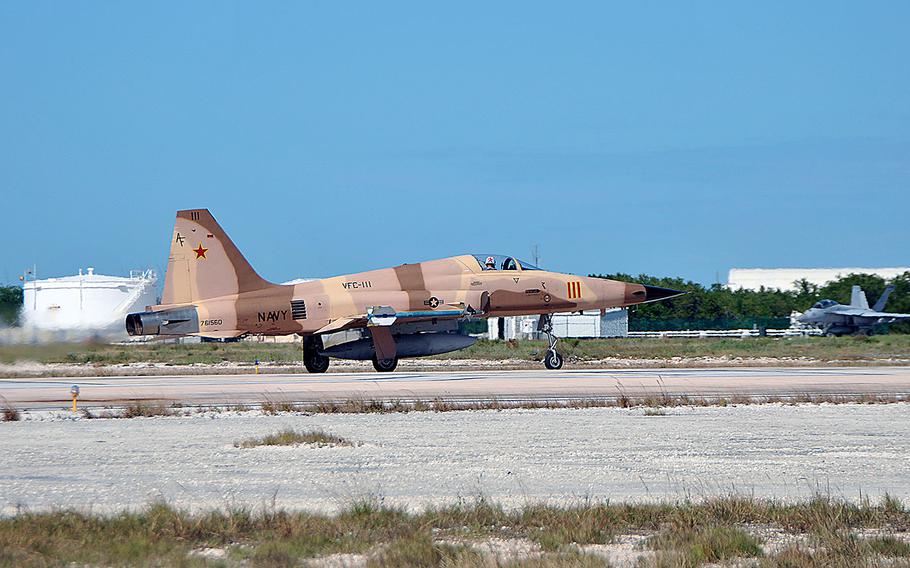 A Navy pilot ejected from his F-5N Tiger II tactical fighter aircraft off Florida and was recovered by a Coast Guard helicopter crew on Wednesday afternoon.
In a statement, the Navy said the pilot ejected about 20 nautical miles southeast of Naval Air Station Key West about 12:40 p.m. The pilot had been conducting training operations off the Florida coast.
A Coast Guard helicopter crew from Air Station Miami and a HC-144 Ocean Sentry plane crew were sent to search for the pilot. The helicopter crew spotted the pilot's emergency smoke signal and hoisted him from the water about 1:15 p.m., according to the Coast Guard.
The pilot, assigned to Fighter Squadron Composite 111, did not have significant injuries, according to the Navy. He was taken to Lower Keys Medical Center for evaluation.
The incident is under investigation.
---
---
---
---