Navy ousts Norfolk shipyard commander after losing confidence in his leadership
by
Wyatt Olson
September 22, 2020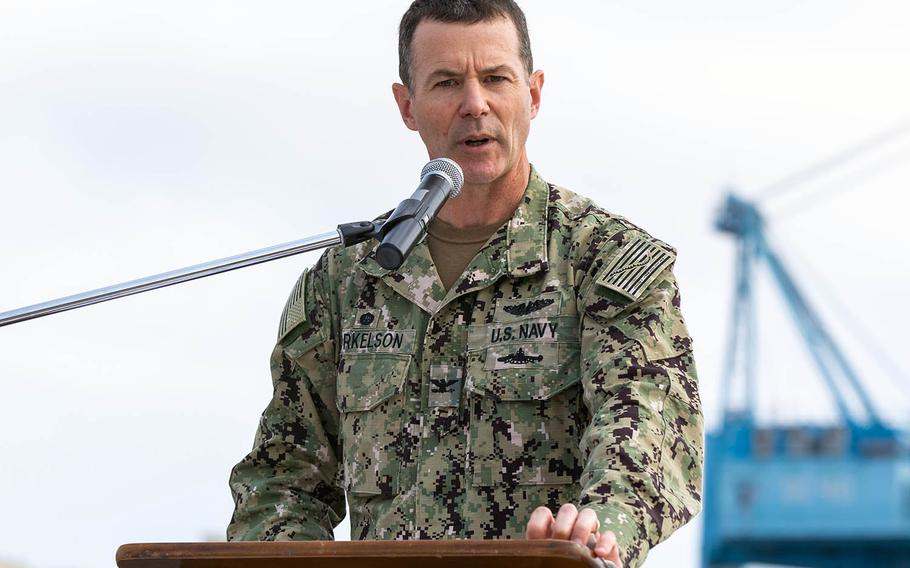 The commander of Norfolk Naval Shipyard was relieved Monday over loss in confidence in his ability to command, the Navy said.
Capt. Kai Torkelson was removed by Vice Adm. Bill Galinis, head of Naval Sea Systems Command, "due to a loss of confidence in his ability to command," according to a statement released that day.
Torkelson's duties at the Virginia shipyard will be assumed by Rear Adm. Howard Markle, director of the Sea System Command's Industrial Operations Directorate.
The decision to oust Torkelson was based on his oversight of the shipyard's output, not due to a single specific incident, Naval Sea Systems Command spokesman Rory O'Connor told USNI News on Monday.
"The issues are related due to a loss of confidence in leadership to correct underlying performance issues that affect Norfolk Naval Shipyard's ability to meet ship maintenance schedules," he told the news outlet.
The Navy spent $2.8 billion from 2015 to 2019 to improve the performance of its shipyards, which have faced persistent and substantial delays in ship maintenance, according to a report by the Government Accountability Office last month.
The report singled out Norfolk as the only one of the Navy's four shipyards to have decreased its number of fully trained production personnel over the past five-year period.
Torkelson was commissioned in 1991 and was first trained in nuclear submarines before transitioning to engineering in 2002, with stints at Puget Sound Naval Shipyard in Washington and Pearl Harbor Naval Shipyard in Hawaii, according to his official Navy biography.
He took command of the Norfolk shipyard in June 2018.
Torkelson was among the first five engineering duty officers to volunteer for assignment to Operation Iraqi Freedom, which began in 2003, the biography said.
olson.wyatt@stripes.com Twitter: @WyattWOlson