Navy continues overnight search for missing US sailor in Arabian Sea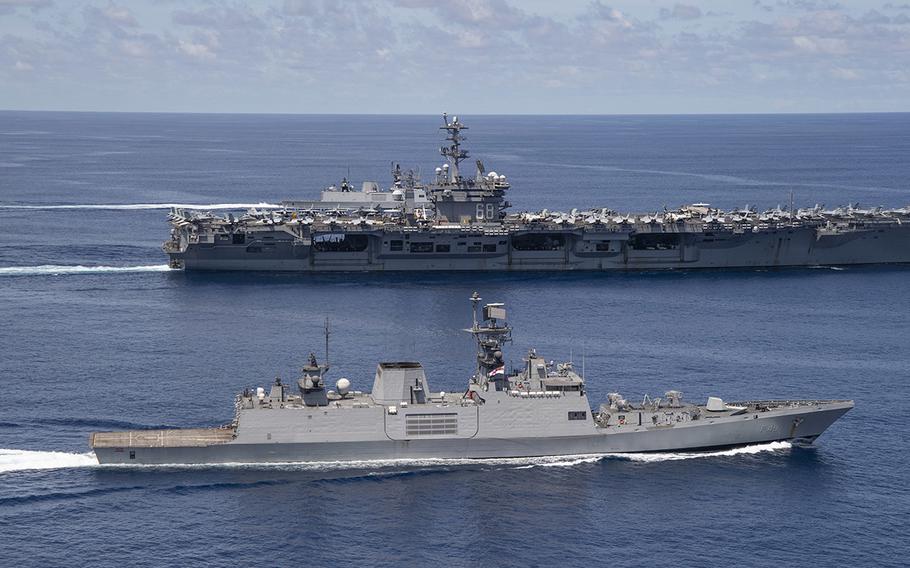 Navy ships continued their search on Monday morning for a sailor who was reported missing in the North Arabian Sea on Sunday.
The aircraft carrier USS Nimitz and the guided-missile cruiser USS Princeton were both conducting search-and-rescue operations, the 5th Fleet said in a brief statement. A "man overboard" alert was sounded at 6:47 p.m. on Sunday after the crew searched extensively and was unable to find the sailor aboard the Nimitz, a spokeswoman for the U.S. Navy's Bahrain-based 5th Fleet told the Associated Press.
The missing sailor was listed as duty status whereabouts unknown, or DUSTWUN, onboard the carrier, the Bahrain-based command said.
The sailor's name was withheld, the command said, citing policy.
Last summer in the Arabian Sea, Petty Officer 2nd Class Slayton Saldana went missing after reportedly going overboard from the carrier USS Abraham Lincoln. Saldana was declared dead following an extensive search on July 30, 2019.
---
---
---