Navy brings back the torpedoman's mate rating
---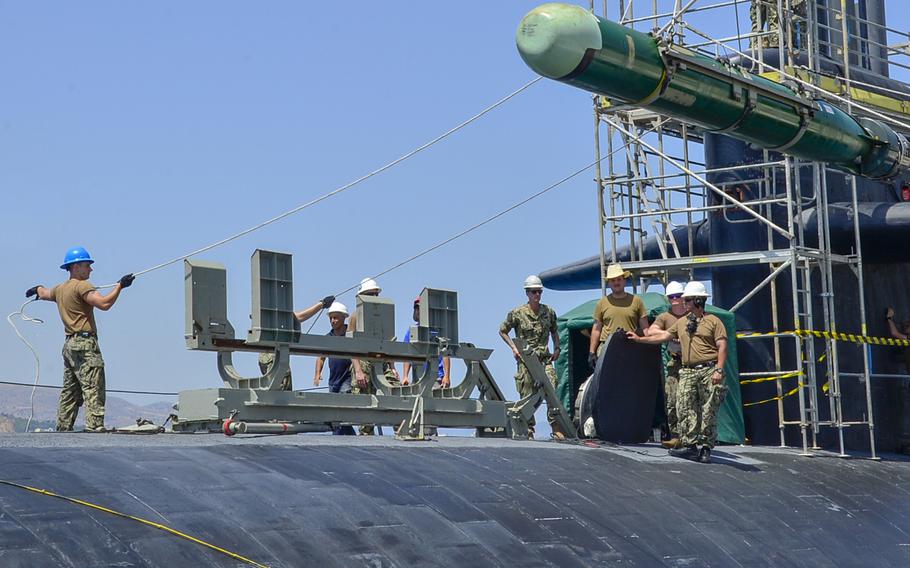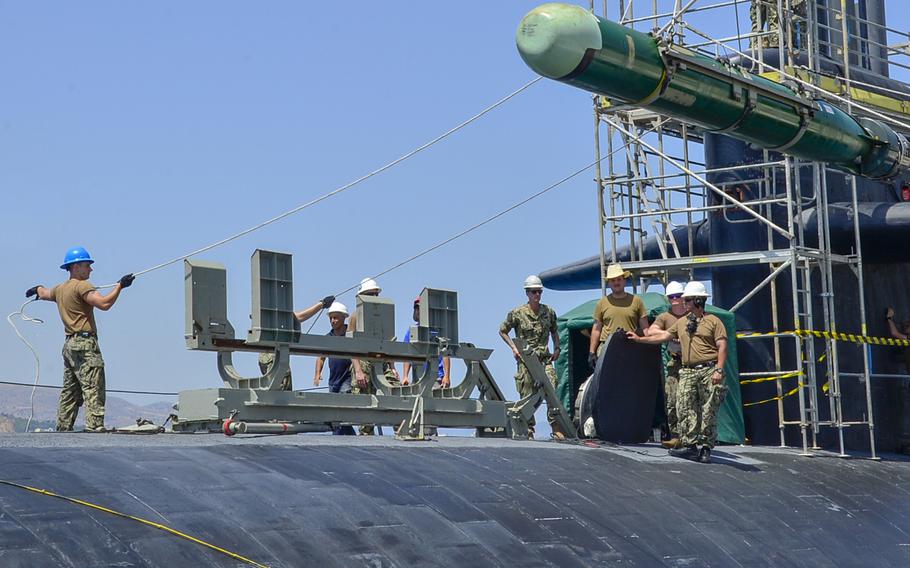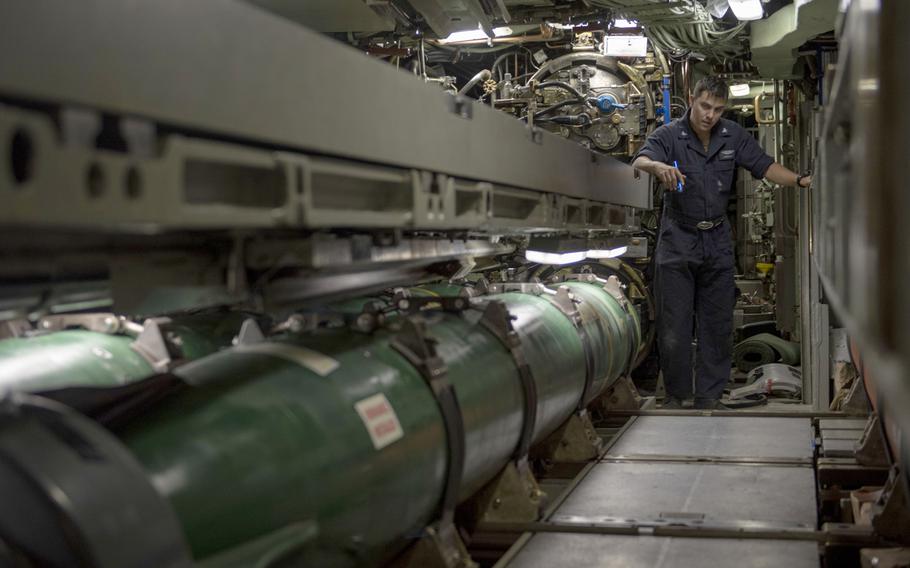 MANAMA, Bahrain — The Navy has reinstated its torpedoman's mate rating nearly a quarter of a century after it was consigned to Davy Jones' locker, the service said in a message Tuesday.
The change is a direct response to fleet feedback and supports "rating modernization initiatives to continue to empower sailors and expand professional development opportunities," said the message from Chief of Naval Personnel Vice Adm. John Nowell.
The torpedoman moniker was first used in 1921 and was changed to torpedoman's mate in 1942. It retained that name until 1995, when the Navy merged the job with machinist submariners.
Torpedo mates are responsible for weapons — loading, unloading, storage and systems maintenance — on all classes of submarines, according to a Navy statement.
"Although there are similarities between a Machinist's Mate and a Torpedoman's Mate, the TM's main focus at sea is weapons handling, force protection and maintaining an incredible level of proficiency in ordnance, small arms and the upkeep of those systems," Senior Chief Petty Officer Heath Mangrum, a machinist's mate (weapons) who will transition to a torpedoman, said in the Navy statement.
Mangrum, who currently serves as the lead torpedoman at the Navy's Atlantic Submarine Force command, added that excitement among his sailors about the reinstatement of the rating was "through the roof."
Their glee also was evident on the CNP Facebook page.
"I'm so glad we continued fighting to bring back our identity," one commenter, who signed his name as retired TM Master Chief Eddie Smith, posted. "Great job N1 staff!!!!"
"Glad to have our Torpedo brothers and sisters back," another commenter said.
The decision to bring the torpedoman rating back from the dead stemmed from an April "All Hands Call" at Naval Base Kitsap, Wash., in which then-Chief of Naval Operations Adm. John Richardson proposed the idea to the crowd, the Navy message said.
The change is strictly administrative and only will require affected sailors to change the rating badges on their uniforms, going back to the same one that was used prior to the 1995 name change. Current machinist's mates (weapons) will not see any changes to advancement exams, selection boards or sea/shore rotations, Tuesday's message said.
"I think the Navy bringing back the TM rating is going to pay incredible dividends," said Mangrum. "It's the right time for a change like this to light the fire under our sailors and embrace the heritage in the rating."
---
---
---
---