Navy, Air Force evacuate vessels and aircraft from path of Hawaii-bound hurricane
by
Wyatt Olson
August 22, 2018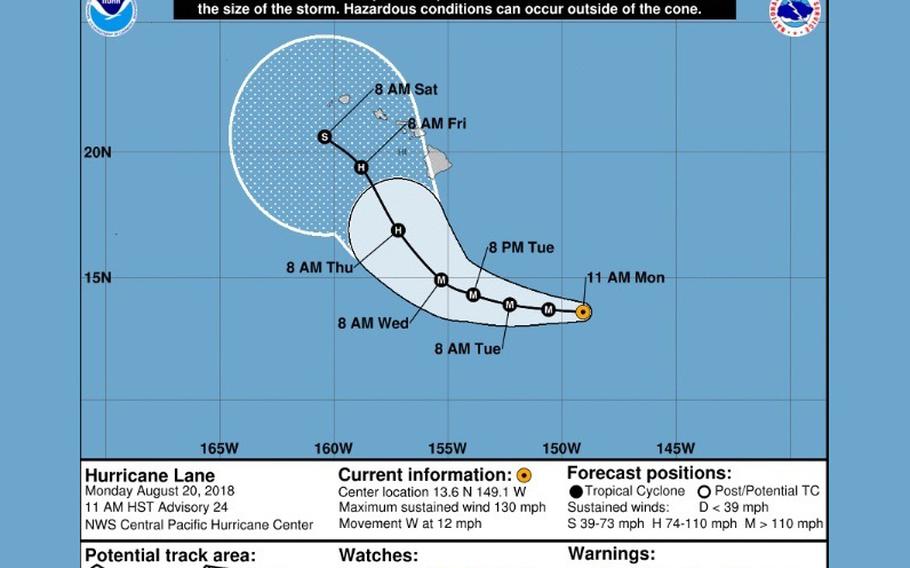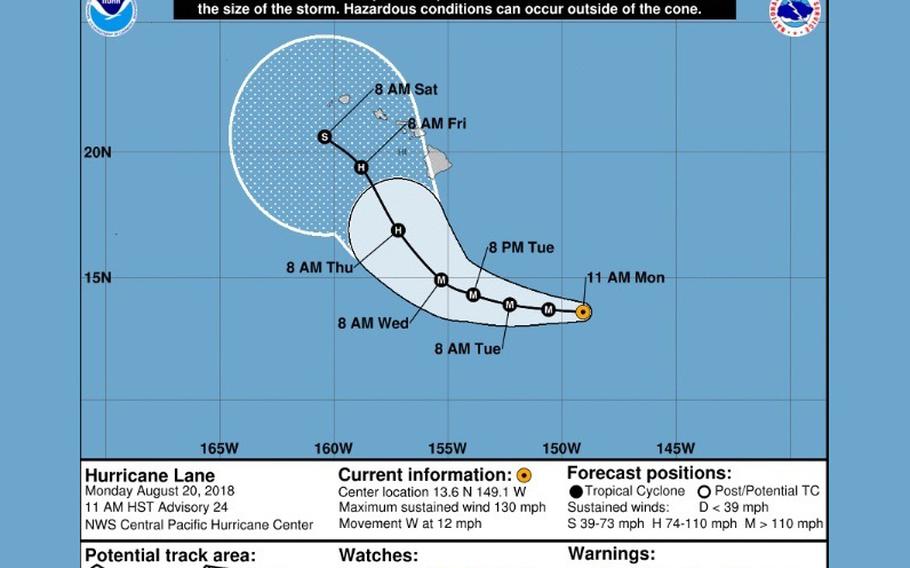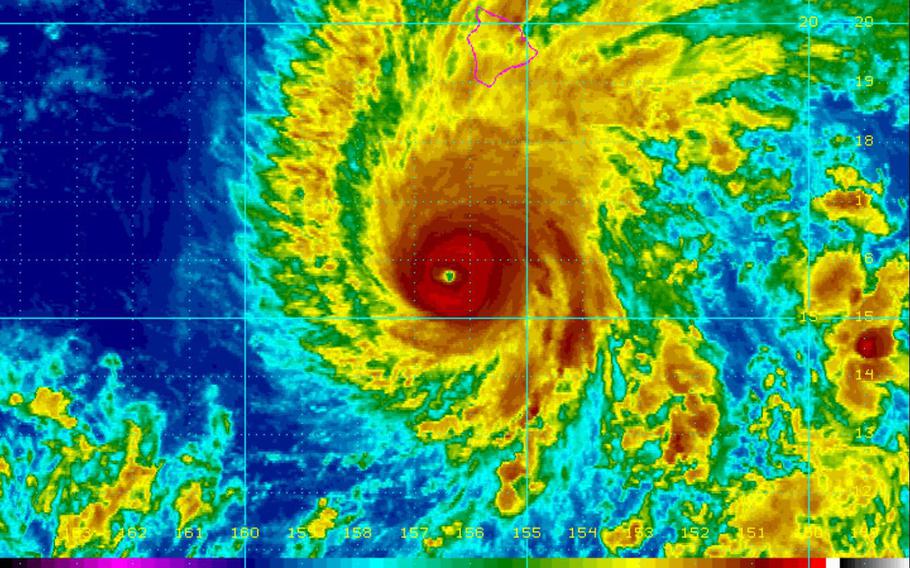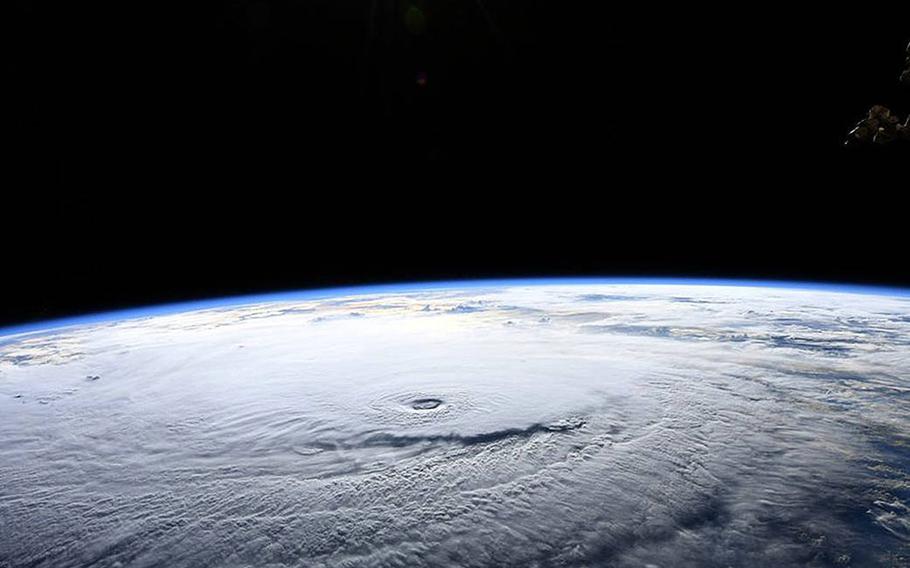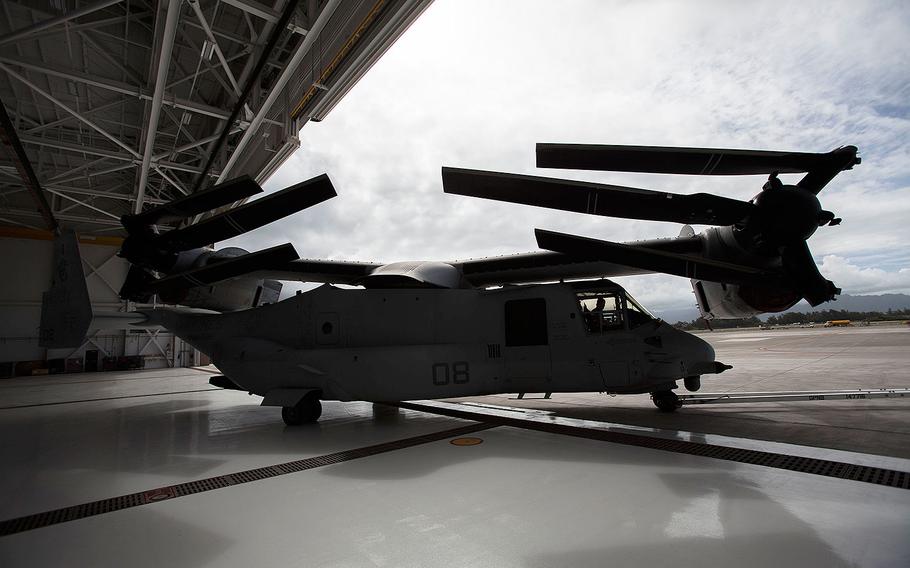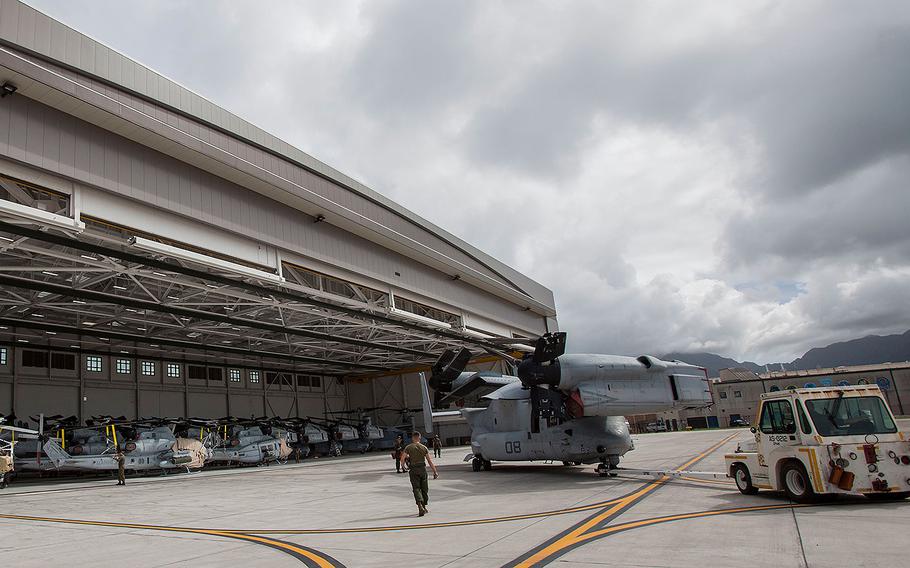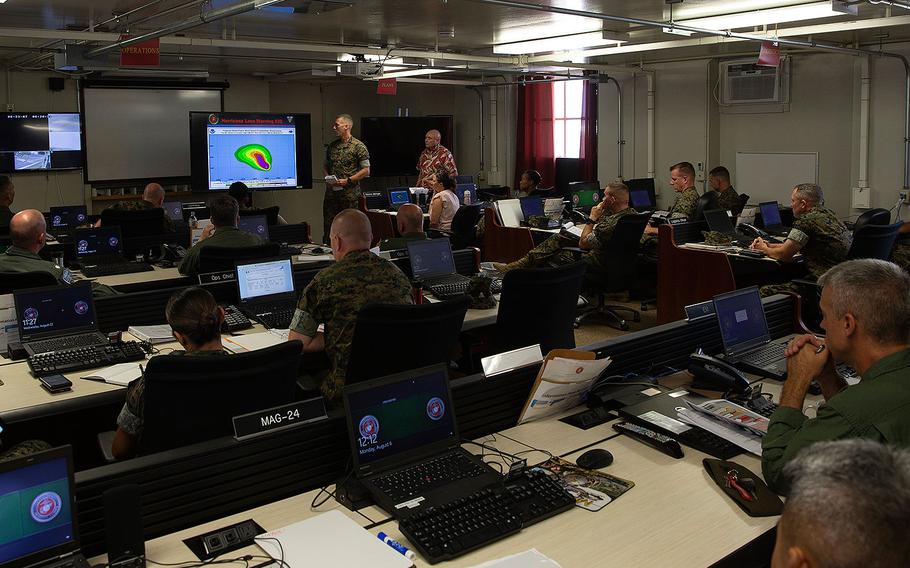 FORT SHAFTER, Hawaii — Hawaii-based Navy vessels and Air Force aircraft were being moved out of state Wednesday ahead of a Category 4 hurricane barreling toward the island chain.
All Navy ships and submarines based in Hawaii and not undergoing maintenance sortied to avoid damage by Hurricane Lane.
Tropical-storm force winds were expected to hit the Big Island by Wednesday evening, the National Weather Service said in an advisory. Damaging winds were forecast for Oahu — the site of most of the state's military installations — as early as Thursday evening.
"Based on the current track of the storm, we made the decision to begin to sortie the Pearl Harbor-based ships," Rear Adm. Brian Fort, commander of Naval Surface Group Middle Pacific, said in a statement Wednesday morning. "This allows the ships enough time to transit safely out of the path of the storm."
Ships will sortie to positions that allow them to return relatively quickly to help respond after the storm, if needed, the Navy said.
Navy aircraft will be secured in hangars or flown to other airfields to avoid the storm, the Navy said.
Meanwhile, the Air Force was moving out its fleet based at Joint Base Pearl-Harbor Hickam.
"Aircraft that are normally stationed at Hickam Field have either left or are preparing to leave for other locations due to the threat," said Chuck Anthony, a base spokesman, on Wednesday morning.
U.S. Army Hawaii has opened its Emergency Operations Center, which will be manned around the clock beginning Thursday until it is no longer needed.
Soldiers are being encouraged to register for the AtHoc Mass Warning Notification System, which is the Army's primary source for sending weather-related messages.
Registration informationThe World War II Valor in the Pacific National Monument is closing the Pearl Harbor Visitor Center at noon Wednesday to give staff time to prepare for the storm. The Navy has suspended boat operations to and from the USS Arizona Memorial in the harbor.
Exactly where and at what strength Hurricane Lane will hit — or graze — Hawaii is still unclear. It has proven to be a relatively capricious storm, with sudden twists and turns. Late Tuesday night it surged to a Category 5 — which carries sustained winds of more than 156 mph — before weakening by Wednesday morning as it churned about 280 miles south of the Big Island.
"The center of Lane will track dangerously close to the islands Thursday through Saturday," the National Weather Service said. "Life-threatening impacts are likely in some areas as the hurricane makes its closest approach."
olson.wyatt@stripes.com Twitter: @WyattWOlson