FBI is no longer searching for second person in NAS Corpus Christi shooting that injured a sailor
---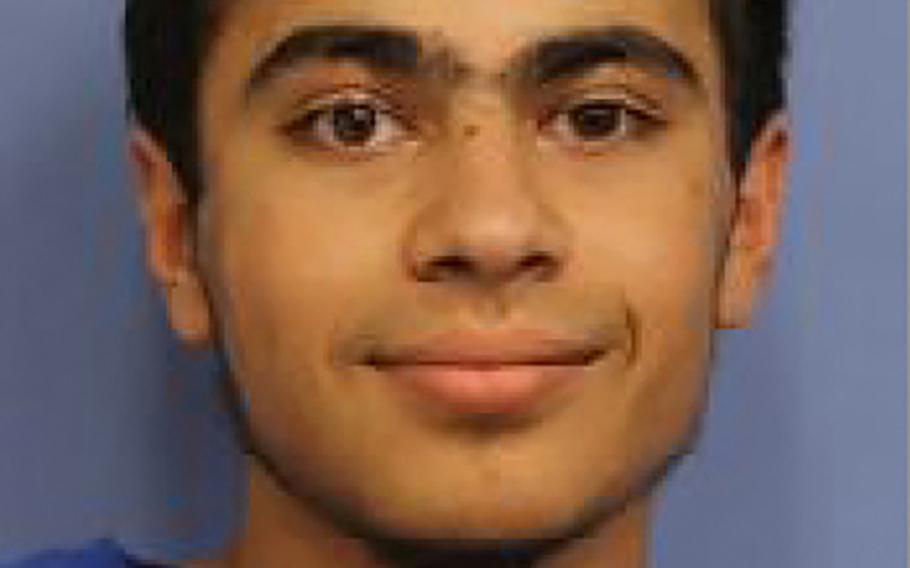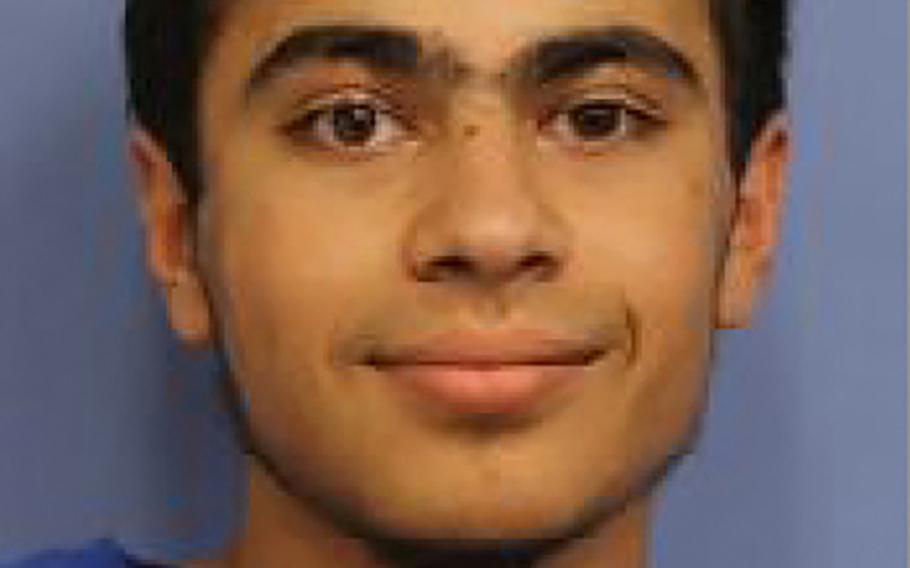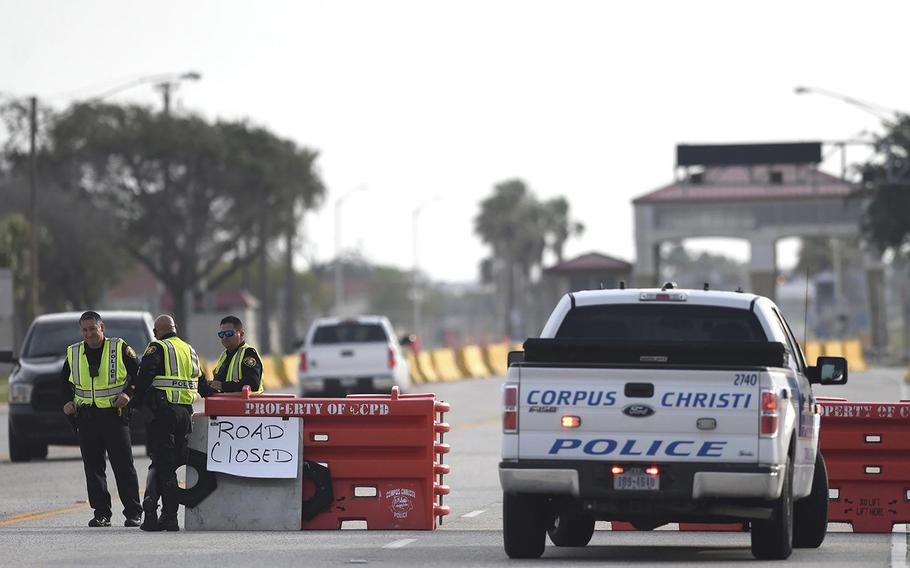 WASHINGTON — FBI investigators said they no longer believe a second person was involved in the shooting last week at Naval Air Station Corpus Christi that left a sailor wounded as the gunman attempted to speed passed a security gate onto the Texas base.
"At this time, there is no imminent threat to the public safety of the Corpus Christi community," according to a FBI statement issued Tuesday evening.
Hours after the shooting Thursday, the FBI said investigators believed there was a second person of interest at large in the community who might have been connected to 20-year-old Adam Salim Alsahli and his attempt to gain access to the base.
The investigation has determined no other person was involved in the attack, though evidence "points to the shooting being a terror-related incident," the FBI said, without providing additional details. FBI investigators have been examining social media posts that they believe were made by Alsahli that show support for groups such as al-Qaida in the Arabian Peninsula, according to an AP report.
A petty officer second class, who is a master-at-arms assigned to the base security force, was at NAS Corpus Christi's north gate at about 6:15 a.m. when Alsahli shot her as he tried to speed into the base, the FBI said.
But she was protected by her body armor and was able to activate a security barrier to prevent Alsahli from entering, Navy officials said. Other security personnel shot and killed Alsahli, who was a U.S. citizen born in Syria, the FBI said. He had studied business at Del Mar College in Corpus Christi for three semesters, The Associated Press reported.
"The heroic actions of the master-at-arms petty officer second class who risked her life and did not hesitate to engage the subject, as well as the actions of the Navy security forces, likely stopped what could have been a much more deadly attack," the FBI said in the statement.
The FBI did not provide the sailor's name or other details about her service. Steve Strickland, a spokesman with Navy Region Southeast, said Wednesday that the sailor wants privacy at the time and she does not want her name released to the public.
The incident at NAS Corpus Christi was the third active-shooter incident at a naval facility in five months and the second that the FBI has determined is related to terrorism. On Dec. 6, a Saudi Air Force officer, Mohammed Saeed Alshamrani, shot and killed three sailors and injured eight others at Naval Air Station Pensacola, Fla. On May 18, the FBI announced Alshamrani was in communication with al-Qaida prior to the attack.
Defense Secretary Mark Esper said Friday that he was "very concerned about both cases" and the Pentagon was "looking at additional measures" to prevent access to military installations by foreign-inspired terrorists.
Kenney.Caitlin@stripes.com Twitter: @caitlinmkenney
---
---
---
---