Commander relieved after Sub Ball fundraising includes adult businesses
By
Audrea Huff huff.audrea@stripes.com
February 19, 2014
---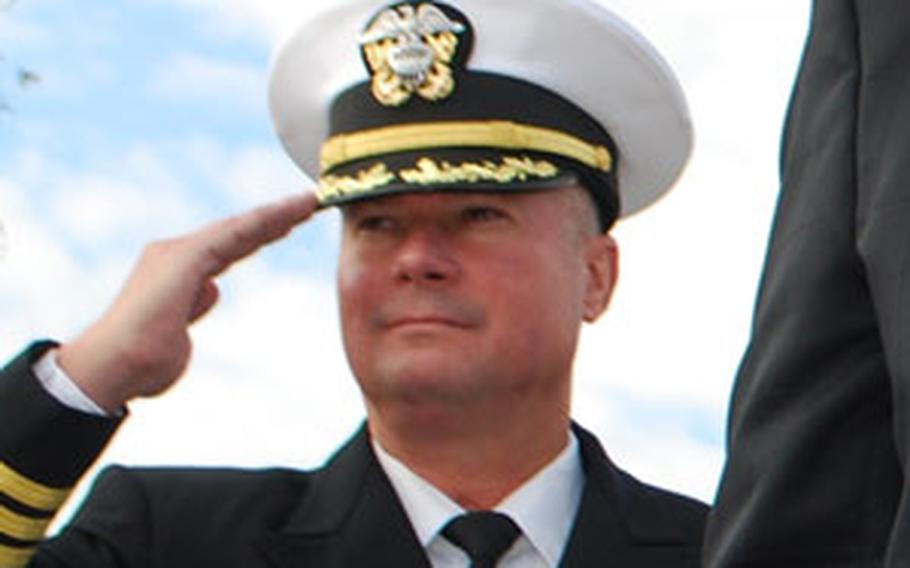 The commanding officer and master chief of a Florida-based Navy missile unit have been relieved of their duties after an investigation found that adult-entertainment businesses were solicited in a fundraising effort for a Navy Submarine Ball, the Navy said Tuesday.
Capt. John P. Heatherington was relieved of his command of the Naval Ordnance Test Unit at Cape Canaveral, Fla., Tuesday by Strategic Systems Programs Director Vice Adm. Terry Benedict and received non-judicial punishment after a command investigation determined that golf tournament fundraisers for the annual Navy Submarine Ball solicited adult-entertainment establishments, among other businesses, for funds.
Heatherington knew of the businesses solicited but failed to take action, Strategic Systems Programs spokesman John M. Daniels said. Heatherington "was briefed throughout the process and told of the businesses sought after," Daniels said. Daniels could not say whether the same businesses had been solicited in previous years.
In a news release, the Navy said that Heatherington affiliated the service with "businesses that are not representative" of the Navy or the Department of Defense's standards. He was relieved "due to loss of confidence in his ability to command and for promoting an unprofessional command climate," the release said.
The fundraising team included active-duty servicemembers and civilian and contract workers, NavyTimes.com reported.
The soliciting of adult-entertainment businesses was brought to Benedict's attention by a member of command, who reported the information through proper channels, Daniels said.
Master Chief Petty Officer Eric Spindle also was relieved of his duties as senior enlisted leader but did not face non-judicial punishment.
Capt. Kevin R. Brenton, SSP's deputy director, has assumed temporary command of NOTU. Heatherington's reassignment is pending. Command Master Chief Victor Smith has assumed duties as senior enlisted leader.
The NOTU tests sea-based strategic weapons systems and supports the missions of the U.S. Navy's Trident submarines and the United Kingdom's fleet ballistic missile program. It also operates the Navy port at Port Canaveral, Fla.
The circumstances surrounding Heatherington's firing are not related to NOTU's mission, and no impact on its mission is expected, the Navy said.
huff.audrea@stripes.com Twitter: @audreahuff
---
---
---
---