All new military with family to Naples must live on base, Navy says
---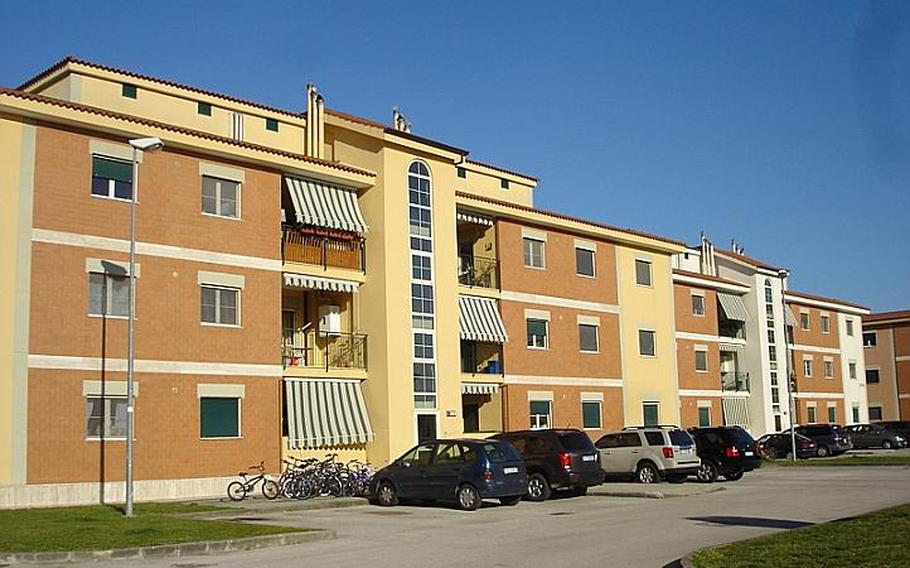 NAPLES, Italy — Many U.S. military members are going to have to work a little harder to become immersed in the Italian culture after Navy officials in Naples announced they are once again enacting a mandate that all newcomers with dependents live in available base housing.
And this time, no exceptions.
Officials will grant no waivers for those families who, for example, might exceed the two-pet limit. Or those who just really want to live off base.
"The Navy pays rent for all Support Site housing units regardless of occupancy. As a result, the government unnecessarily pays twice when units are empty and military families who choose to live on the economy are paid Overseas Housing Allowance," base spokesman Lt. Timothy Hawkins said in a statement.
Enacting the policy is one of many solutions the military has come up with as it grapples with cuts and program reductions brought on by sequestration — nearly $40 billion in automatic cuts caused by Congress' inability to agree to a deficit cutting deal.
Officials estimated the Navy in Naples alone will save an estimated $14 million annually, Hawkins said.
The measure, called Direct Assignment Policy, begins June 1 and will impact all active-duty personnel in ranks E-1 through O6, with family. Single personnel cannot live in military housing unless assigned to barracks, typically for lower enlisted personnel.
Those who decline to live on base will not be eligible to collect OHA, Hawkins said.
Housing officials still have not figured out how much involvement the office will have with personnel who opt to live in town. Typically, housing performs home inspections, gives loaner furniture and appliances, and the staff serve as liaisons with landlords.
If base housing is not available when a family first arrives to Naples, but will be within 60 days, the family will remain in temporary lodging until an apartment or house is available. If the wait times is longer, families can move into short-term lease apartments in town, and then move into government housing when a unit becomes available – with the government footing the moving costs, Hawkins said.
The support site, as it's called, has 971 units - 227 of which are vacant.
Members already living off base or who move in before June 1 are not affected by the policy.
The Navy had been leasing townhouse units in two gated communities, called parcos -- Parco Eva with 69 houses and Parco Le Ginestre with 20 houses - but opted not to renew the leases because of "too much housing inventory" on the base, Hawkins said. Annual leases for the parcos combined to cost the Navy nearly $3 million annually.
Naval Air Station Sigonella, Sicily, has enforced its direct assignment policy since July 2012, when some units relocated in Europe and the base had a surplus of vacant on-base housing units, spokesman Lt. Timothy Page said. The base housing currently has an 86 percent occupancy rate in its 526-unit complex.
---
---
---
---