Acting Navy Secretary Modly resigns amid USS Theodore Roosevelt controversy
by
Caitlin M. Kenney
April 7, 2020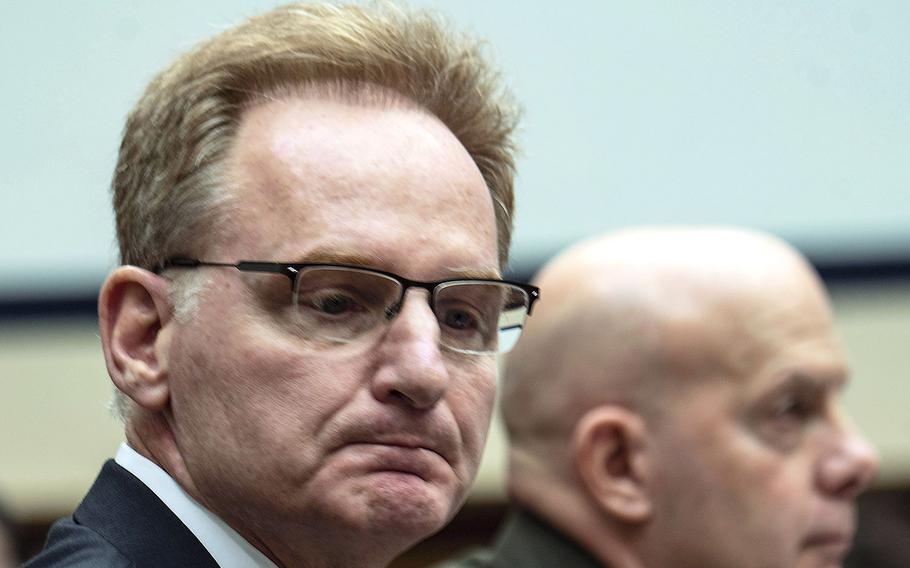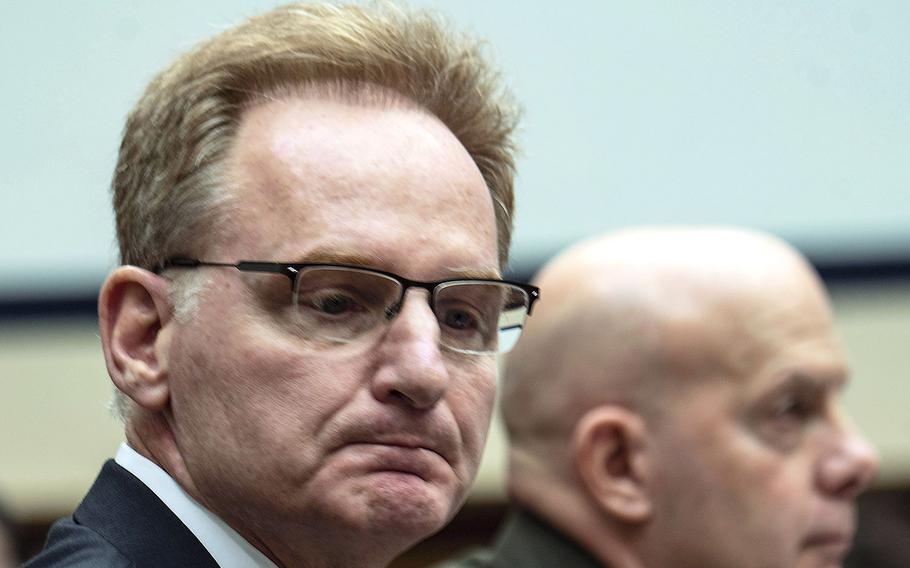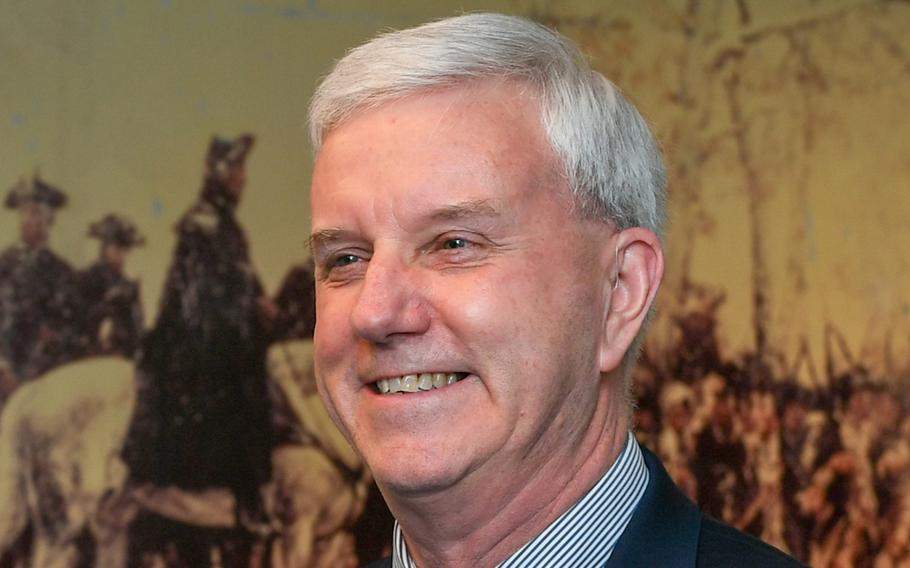 Stars and Stripes is making stories on the coronavirus pandemic available free of charge. See other free reports here. Sign up for our daily coronavirus newsletter here. Please support our journalism with a subscription.
WASHINGTON — Acting Navy Secretary Thomas Modly resigned Tuesday amid mounting criticism for his disparaging comments about the commander of the USS Theodore Roosevelt who he fired over a leaked letter requesting aid for the coronavirus outbreak aboard the ship.
Defense Secretary Mark Esper said Tuesday in a statement that he had accepted Modly's resignation.
"He resigned on his own accord, putting the Navy and the sailors above self so that the USS Theodore Roosevelt, and the Navy as an institution, can move forward," Esper said.
Acting Army Undersecretary James McPherson has been appointed as the acting Navy secretary.
During President Donald Trump's daily coronavirus news briefing at the White House, he said he played no role in Modly's resignation, despite telling reporters a day before that he might intervene in the dispute regarding Crozier's removal.
Esper is now considering "what to do" with Crozier and looking for a solution within regular Navy channels, Trump said.
Modly's resignation comes after calls from several Democrat lawmakers asking Esper to fire the Navy secretary for comments that he made about Capt. Brett Crozier to the Roosevelt crew, saying Crozier was "too naïve or too stupid to be the commanding officer of a ship like this."
"Acting Secretary of the Navy Thomas Modly's remarks to the crew show that he is in no way fit to lead our Navy through this trying time. [Defense] Secretary [Mark] Esper should immediately fire him," Rep. Elaine Luria, D-Va., a Navy veteran, said in a statement.
Modly announced Crozier's firing Thursday at the Pentagon after the letter that the captain emailed requesting immediate assistance for the aircraft carrier's virus outbreak was published two days earlier in the San Francisco Chronicle.
The Roosevelt has 230 positive cases of the coronavirus as of Tuesday, according to the Navy.
Modly traveled to the Roosevelt now in port in Guam where he disparaged the fired captain in a speech to the crew of nearly 5,000 sailors, according to a recording of his remarks leaked Monday.
Modly initially defended his words Monday, but hours later issued an apology saying he did not think Crozier is naïve or stupid.
"I believe, precisely because he is not naive and stupid, that he sent his alarming email with the intention of getting it into the public domain in an effort to draw public attention to the situation on his ship. I apologize for any confusion this choice of words may have caused," he said in his apology statement.
Sen. Jack Reed, D-R.I., ranking member of the Senate Armed Services Committee, supported Modly's resignation.
"It is my understanding that acting Secretary Modly removed Capt. Crozier against the advice of senior Navy uniformed leadership and without completion of a proper investigation," he said Tuesday in a prepared statement. "Also troubling was the manner in which [he] addressed the crew of the USS Theodore Roosevelt and made disparaging comments about their former commander, Capt. Crozier."
McPherson, a retired admiral who served for 26 years, is a "smart, capable, and professional leader who will restore confidence and stability in the Navy during these challenging times," Esper said in his statement.
Modly had been the acting Navy secretary since November when former Navy Secretary Richard Spencer was fired by Esper for loss of confidence due to his handling of the case of Navy SEAL Chief Petty Officer Edward Gallagher, who was accused of committing war crimes. Gallagher was acquitted of murder but found guilty of posing in a photo with the dead body of an Islamic State fighter.
In March, President Donald Trump nominated U.S. ambassador to Norway, Kenneth Braithwaite, to be the 77th Navy secretary. Braithwaite is a graduate of the U.S. Naval Academy, serving in the Navy and then the Navy Reserve for 27 years before retiring in 2011.
kenney.caitlin@stripes.com Twitter: @caitlinmkenney