Sunken assault amphibious vehicle found off Calif. coast with remains of service members aboard
by
Caitlin M. Kenney
August 4, 2020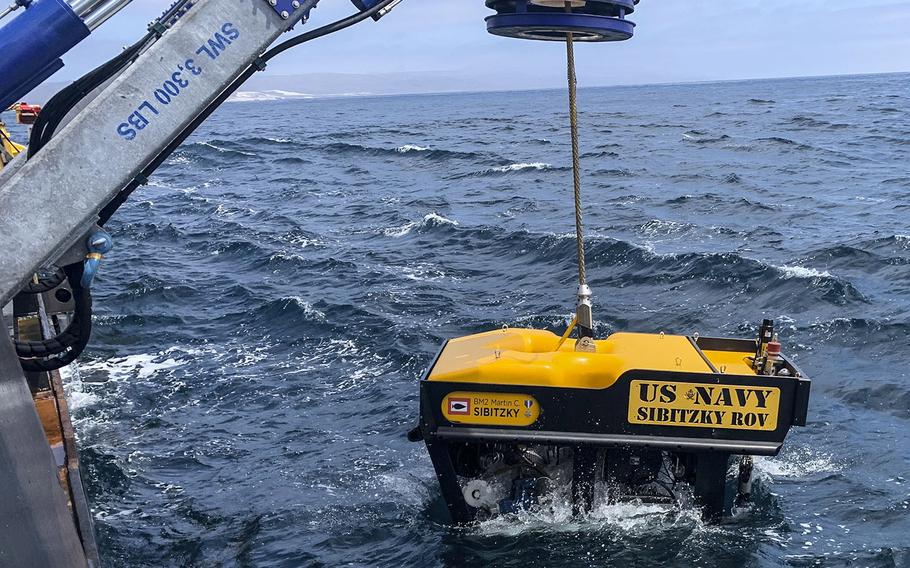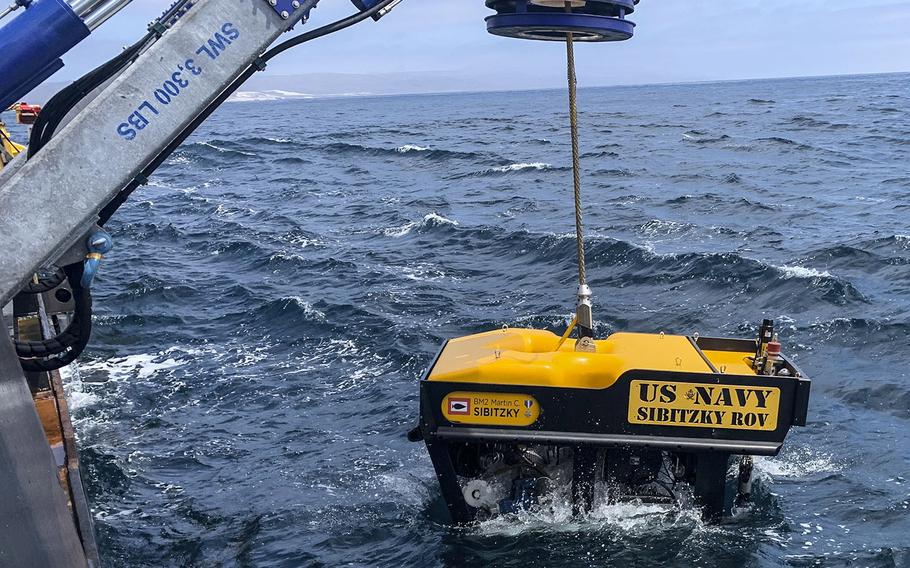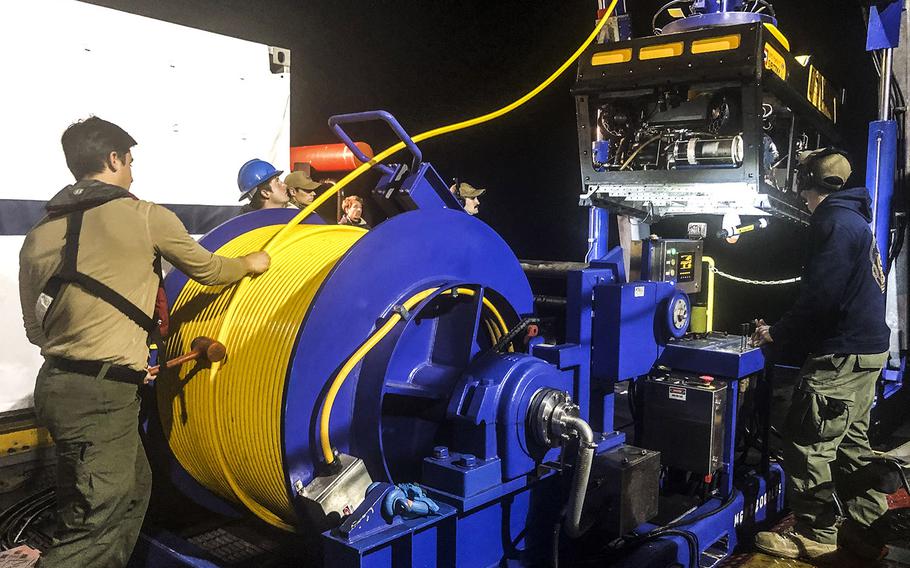 WASHINGTON — The bodies of service members who were aboard an assault amphibious vehicle last week when it sank during a training exercise off the California coast have been found, the Marine Corps announced Tuesday.
The location of the vehicle was identified Monday by officials with the 15th Marine Expeditionary Unit, I Marine Expeditionary Force and the Makin Island Amphibious Ready Group, according to a statement from IMEF.
The assault amphibious vehicle was carrying 15 Marines and one sailor from 15th MEU when it began to take on water Thursday evening. The crew had just finished training on San Clemente Island and were traveling back in the vehicle to their ship. Eight Marines were rescued from the sinking vehicle, though one died at the scene. Two Marines were sent to a nearby hospital in critical condition. The 15th MEU is based at Marine Corps Base Camp Pendleton, Calif.
Seven Marines and a sailor missing with the vehicle were presumed dead Sunday after a search and rescue effort that lasted days.
"The U.S. Navy's Undersea Rescue Command confirmed that human remains have also been identified using their underwater remotely-operated video systems from the merchant vessel HOS Dominator, a ship specializing in undersea search and rescue," according to the statement Tuesday.
The Navy is working now to recover the remains of the service members and raise the vehicle. The statement did not say how many remains were found. The equipment needed to get the vehicle off the sea floor will be at the location by the end of the week, according to the Marine Corps.
The vehicle, which weighs about 26 tons, had sunk to a depth of 385 feet almost a mile from San Clemente Island, according to the statement.
When the assault amphibious vehicle began to sink, two nearby vehicles and a safety boat were at the scene immediately and watched it go under, Lt. Gen. Joseph Osterman, the commander of I Marine Expeditionary Force, said Friday during a news briefing at Camp Pendleton.
The service members who were aboard were wearing their normal combat gear, which includes body armor, because of the training that they were doing on the island. They were also wearing flotation vests, according to Osterman, and some of the Marines were rescued because they were floating.
The cause of the sinking is still under investigation.
Gen. David Berger, commandant of the Marine Corps, announced Friday during the briefing that he had suspended water operations for all assault amphibious vehicles as a precaution until they determine what caused Thursday's accident. Berger also said every assault amphibious vehicle in the fleet was going to be inspected. Osterman said the Marines have more than 800 of them.
President Donald Trump tweeted he was deeply saddened by the loss of the service members.
"Our prayers are with their families. I thank them for the brave service their loved ones gave to our nation. #SemperFidelis," he wrote Tuesday afternoon.
Kenney.Caitlin@stripes.com Twitter: @caitlinmkenney