Gallery
Retired Marine major general buried at Arlington National Cemetery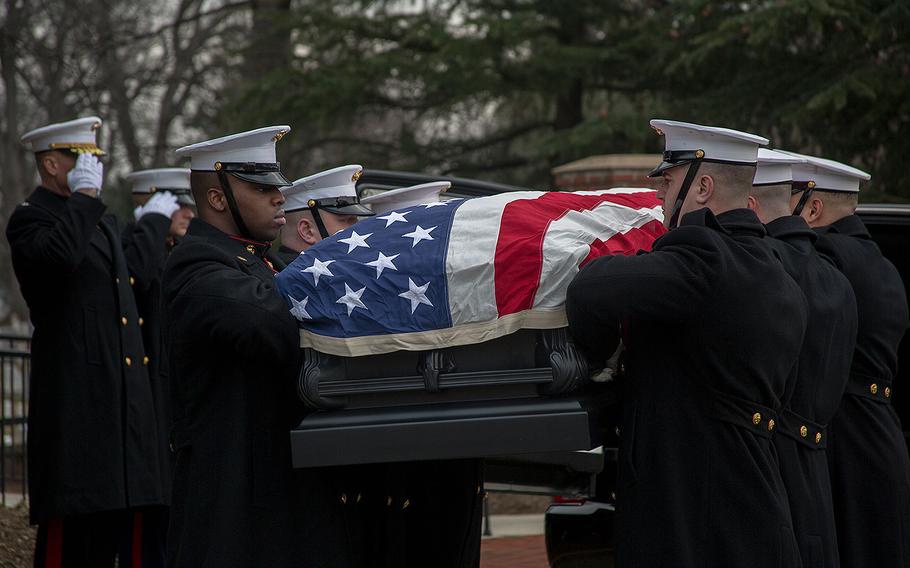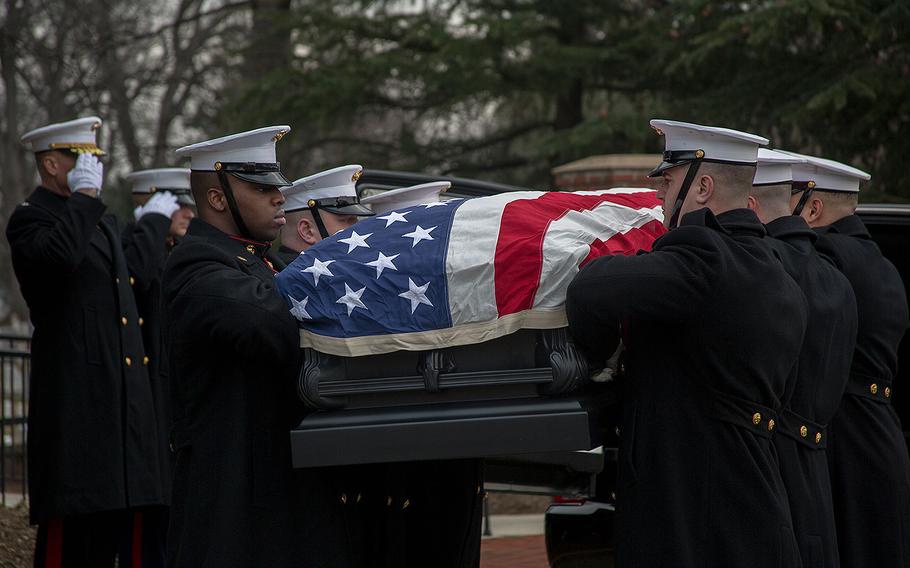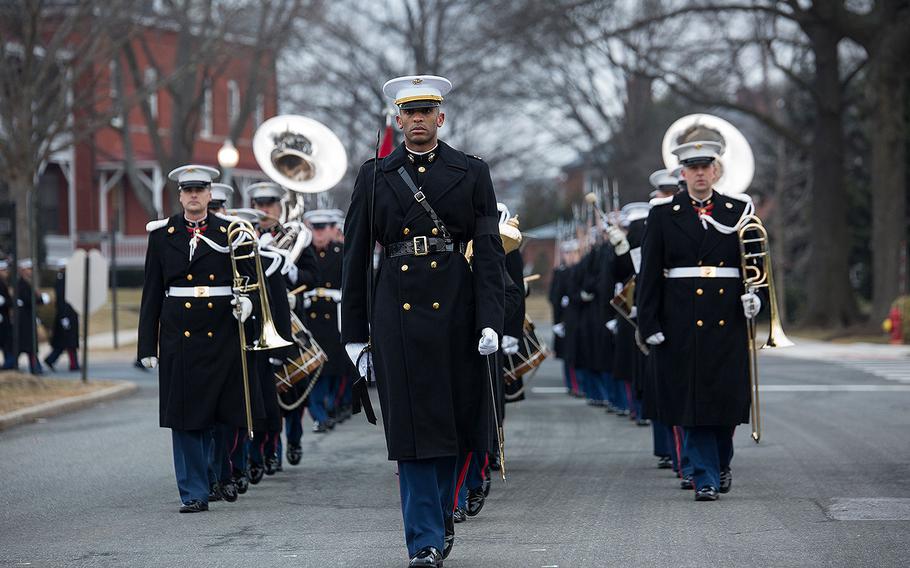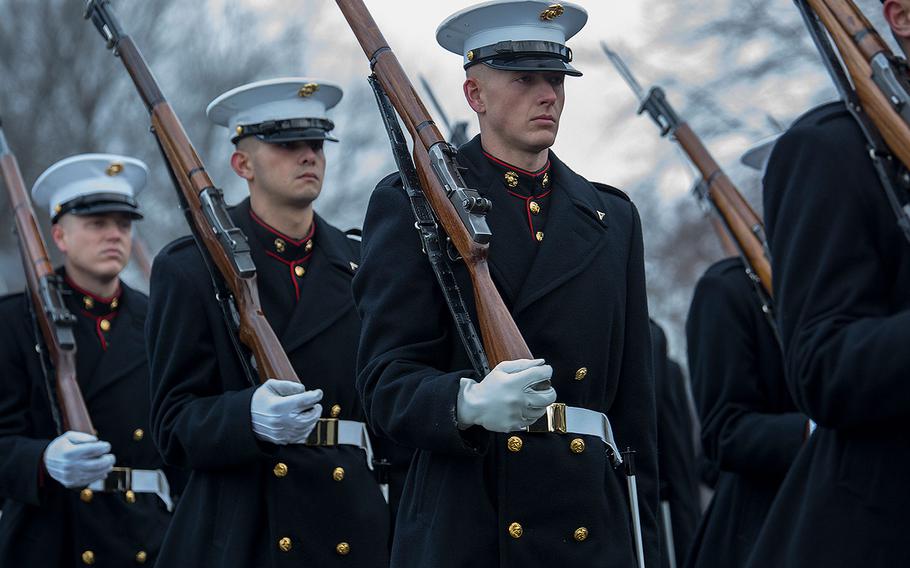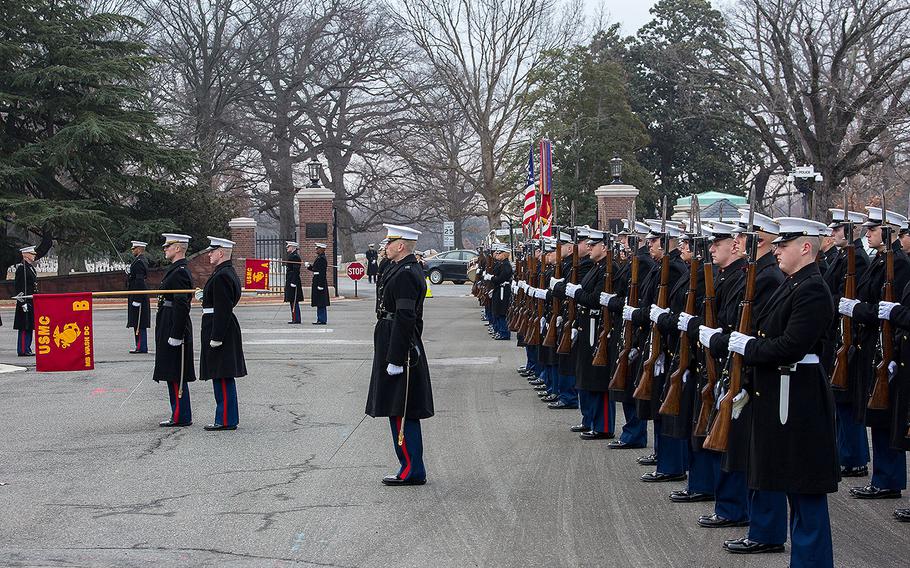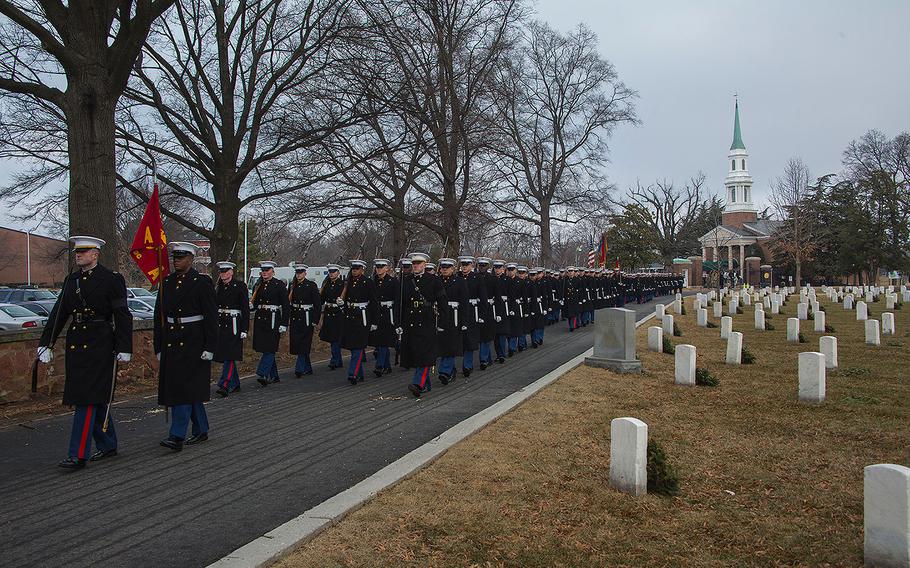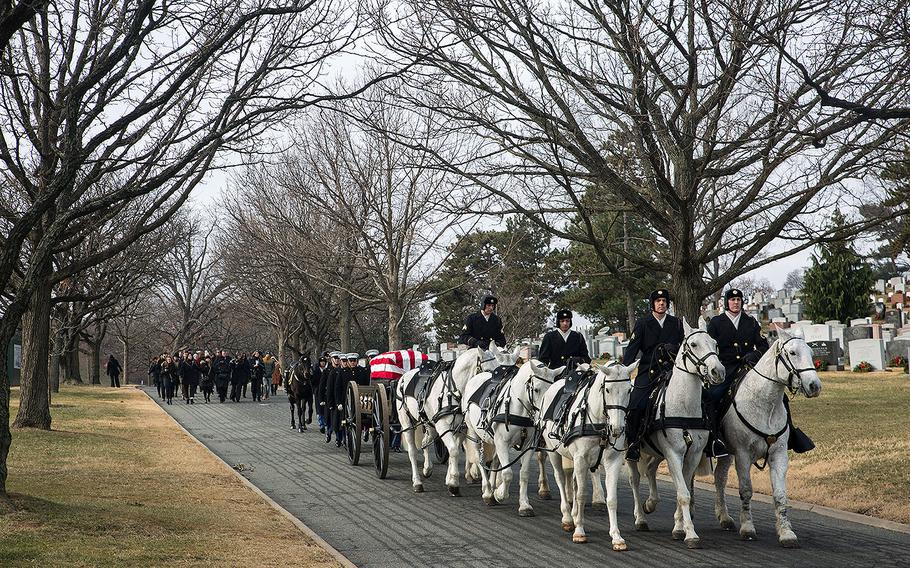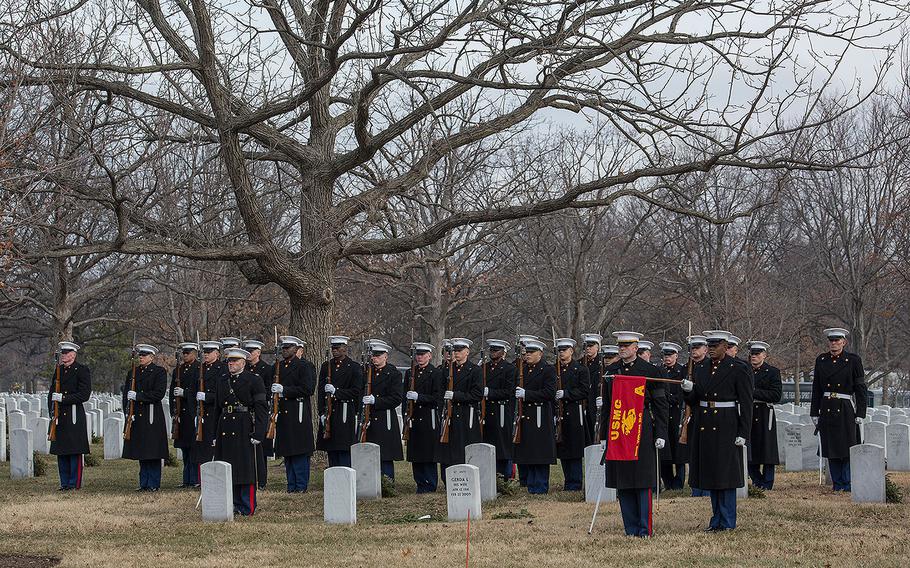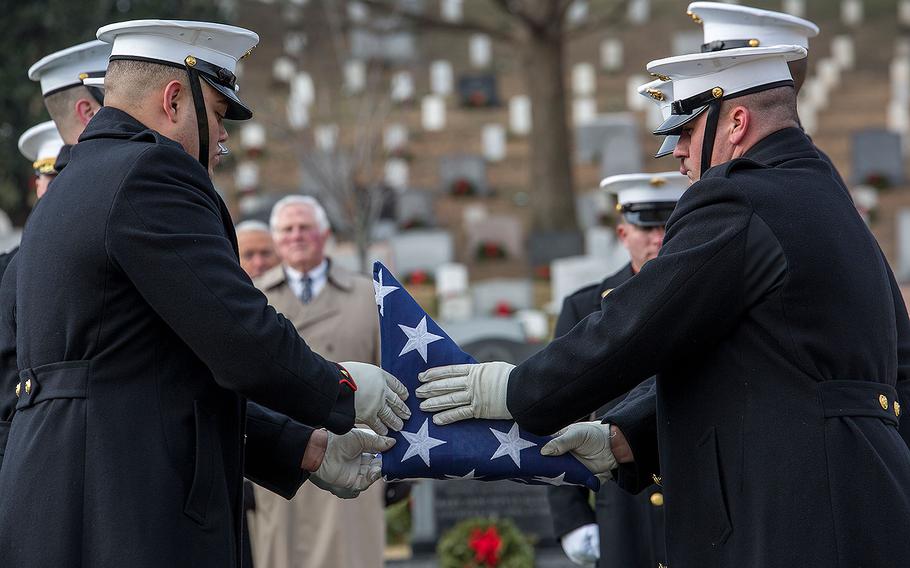 ARLINGTON, Va. — Maj. Gen. Paul A. Fratarangelo was buried at Arlington National Cemetery on Tuesday during a full honors funeral.
Fratarangelo died Aug. 24, 2017 at his home in Florida, according to his obituary.
He served 33 years as a Marine officer and his final active duty assignment was as commander of the Marine Corps Air Bases, Western Area. Fratarangelo flew 485 combat missions, performed 263 carrier landings, primarily in fighter or attack aircraft, according to his obituary.
Fratarangelo also served as the senior U.S. representative for the prisoner of war repatriation negotiations following the Gulf War.
He is survived by his wife Andrea H. Fratarangelo, daughters and grandchildren.