New Marine rotational force begins winter training in Norway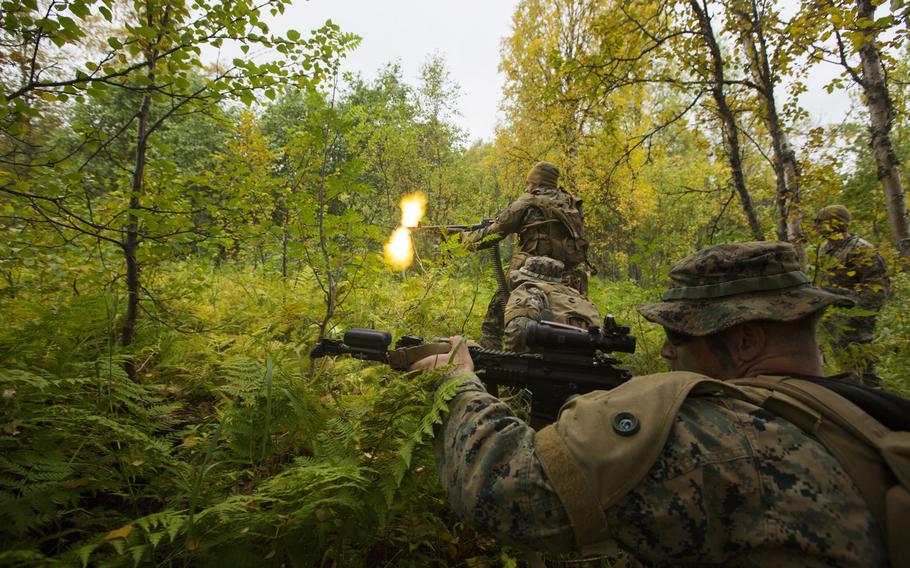 U.S. Marines returned to Norway for a two-month training mission, marking the first such deployment since the Corps announced it was ending larger back-to-back rotations.
About 350 Marines and sailors from the 3rd Battalion, 6th Marine Regiment will begin Arctic warfare training after they complete a period of quarantine for the coronavirus, Marine Forces Europe and Africa said in a statement.
The "Teufelhunden Battalion" serves as the new Marine Rotational Force-Europe and will conduct numerous drills alongside the Norwegian army, the statement said.
"Norway offers challenging terrain and unique training opportunities to improve our cold-weather and mountain-warfare skills, enabling our force to fight and win in arctic conditions," Lt. Col. Ryan Gordinier, commander of 3rd Battalion, 6th Marine Regiment, said in the statement.
The unit is expected to make several return trips to Norway over the course of the year with a larger follow-on rotation scheduled in early 2021, MARFOREUR said.
In August, the Marine Corps announced the end of continuous troop rotations to Norway, where hundreds of Marines had been deployed for the past three years. Instead of having up to 700 troops at a time in Norway on six-month rotations, the Marines opted for a periodic training and exercise program.