Marines zero in on overseas contingency operations with 2018 budget request
by
Dianna Cahn
May 24, 2017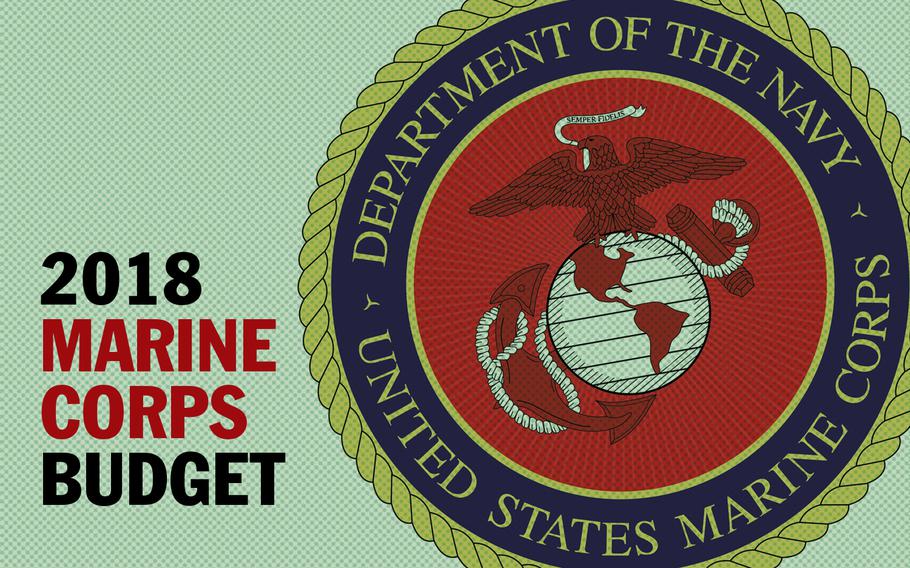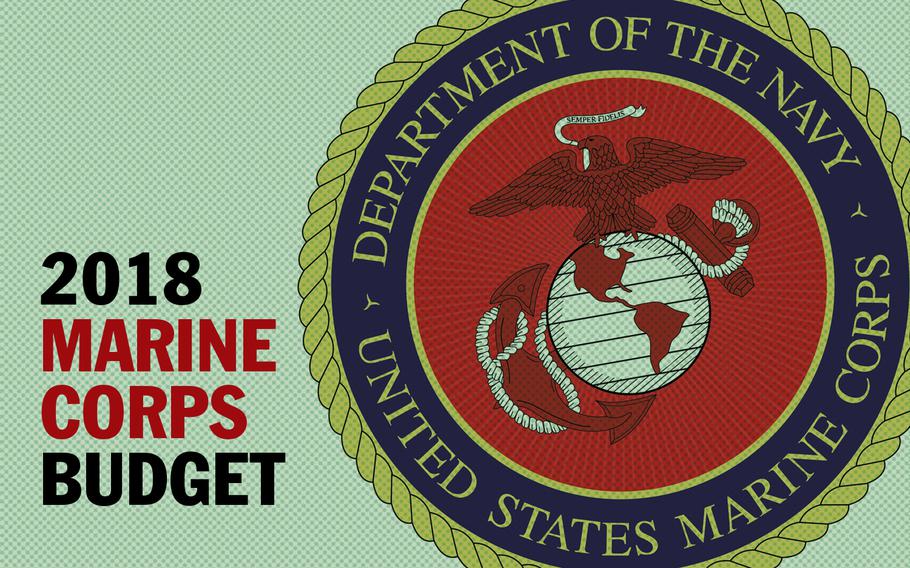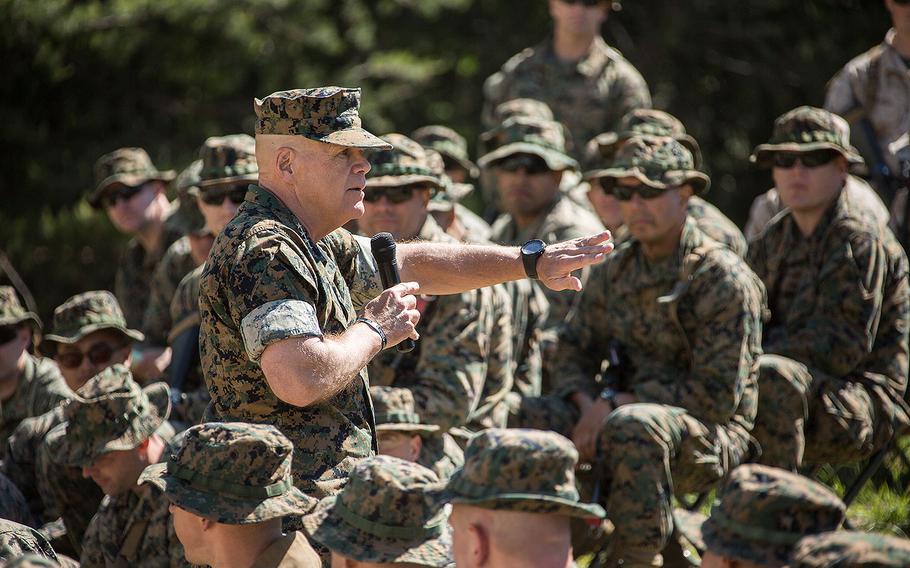 WASHINGTON — More than half of the funding for the Marine Corps in fiscal year 2018 will be spent on personnel, but the force will remain constant at its current goal of 185,000.
In the budget proposed Tuesday by President Donald Trump, about 57 percent would go toward personnel -- the key asset of the U.S. military's crisis reaction force.
As part of the Department of the Navy budget, the Marine Corps would receive $27.7 billion, with just over $1.3 billion of that from Overseas Contingency Operations funds.
The investment in personnel will help the Marine Corps address a readiness drop due to budget cuts and unpredictable funding, Marine Corps Commandant Robert Neller said Wednesday.
In testimony before the Senate Appropriations Subcommittee on Defense, Neller said the Corps had to cut back on training and preparedness.
The current appropriations bill "is a good down payment to improve the readiness bench and move us forward to recapitalize and modernize the force," he said.
Major spending would also address warfighting readiness with aircraft procurement and ground vehicle development.
Trump's budget would fund 18 F-35Bs, two new F-35 Cs, two CH-53K helicopters, 19 MV-22B Ospreys, 26 Ah-1Z attack helicopters and two KC-130J tankers transport aircraft. The Marine Corps procurement costs were not listed separately on the Navy budget proposal.
Operations and maintenance, 27 percent of Marine Corps funding, would include training, forward-deployed units, equipment capabilities, infrastructure sustainment and upgrades. It also covers current operations, rapid crisis response and rebalancing efforts in the Pacific.
In the proposal, 13 percent of Marine Corps funding would go for production of the joint light tactical vehicle, ground/air task-oriented radar and the amphibious assault vehicles survivability upgrade program. The Marine Corps also plans to begin low-rate production of the Amphibious Combat Vehicle 1.1, which has been in competitive development since 2015.
The Corps would spend 3 percent of its budget to invest in new facilities and improving deteriorating ones, and for facilities to support force relocations in the Pacific.
cahn.dianna@stripes.com Twitter: @DiannaCahn