Marines send robodogs to the pound
by
John Vandiver
December 31, 2015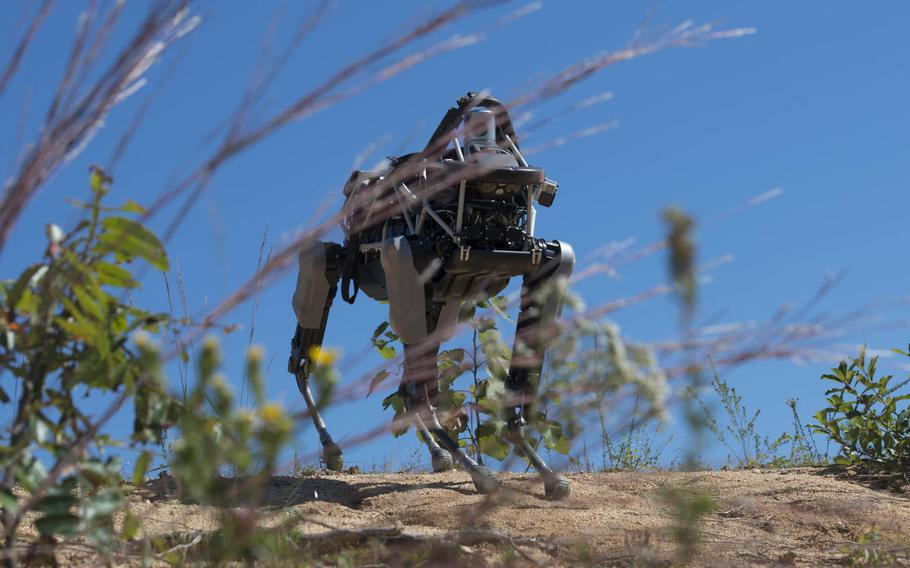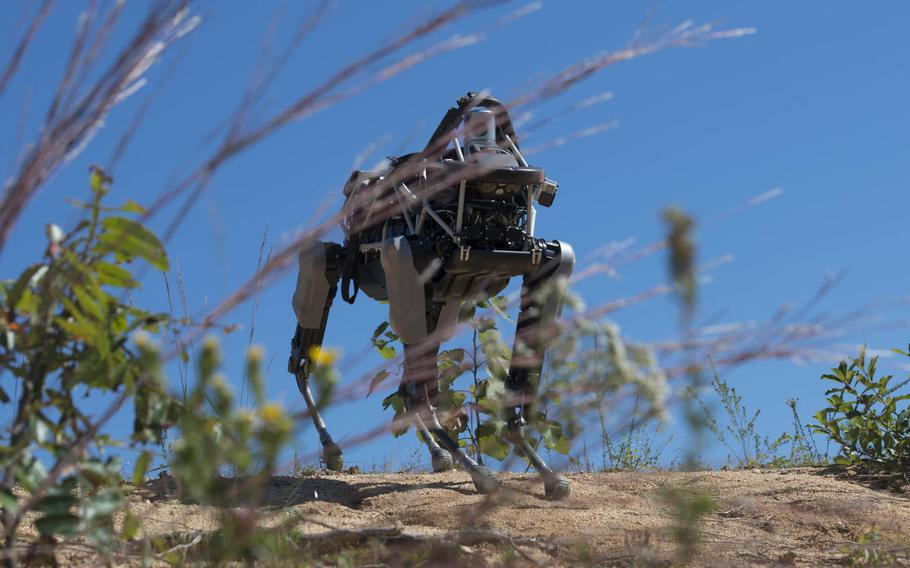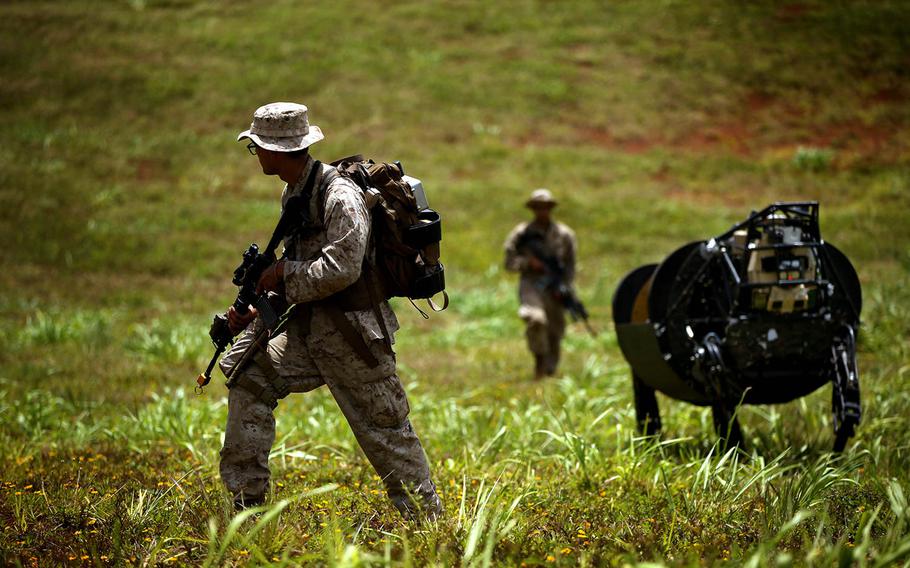 In the end, the big robotic dog being tested by U.S. Marines to assist infantrymen on patrol proved too much like the loud-barking real thing.
The lumbering machine known as BigDog, designed to carry heavy loads of ammo and other supplies, was just too noisy to bring to a fight. A quieter alternative that was subsequently created proved to be limited in its capabilities.
Now, after years of testing, the Marines are reportedly shelving plans to field either of the four-legged squadron support systems, which were developed by Google-owned Boston Dynamics.
"As Marines were using (BigDog), there was the challenge of seeing the potential possibility because of the limitations of the robot itself," Kyle Olson, a spokesman for the Marines' Warfighting Lab, told Military.com. "They took it as it was: a loud robot that's going to give away their position."
BigDog more closely resembles a pack-mule than man's best friend. The rough-terrain, 240-pound robot, which can carry loads of 400 pounds, has been under development for about five years and was originally funded by the Defense Advanced Research Projects Agency.
It can walk, run and climb up 35-degree slopes. It has a computer system and sensors that enable it to respond to commands while operating in mud, water and snow.
However, at military exercises both large and small, the limitations of the machine, which has cost more than $42 million to develop, became apparent.
For light infantrymen, who move in tight formations and often require the element of surprise, the buzzing, gasoline-powered robot was like a huge metallic bull's-eye.
An alternative to BigDog known as Spot was also developed by Boston Dynamics to make up for those shortcomings. Powered by electricity, the smaller, quieter and more nimble robot had the advantage of preserving a unit's need for stealth.
"Spot is great and has exceeded the metrics that we've provided," said Capt. James Pineiro, the branch head for Marine Corps Warfighting Lab, during a September test at the Corps' base in Quantico, Va. "We see it as a great potential for the future dismounted infantry."
But Pineiro told Military.com that Spot lacked the autonomy needed to work as a "ground reconnaissance asset" because it is "controller-driven."
Spot was also unable to carry the heavy loads of BigDog — it could handle only about 40 pounds — and it did not possess the same autonomous navigation capabilities.
For now, no future experiments are planned with either of the robots, which have been put into storage, the Marines told Military.com.
---
---
---
---