Marine veteran's family accepts Gold Lifesaving Medal on his behalf
by
Lauren King
August 2, 2017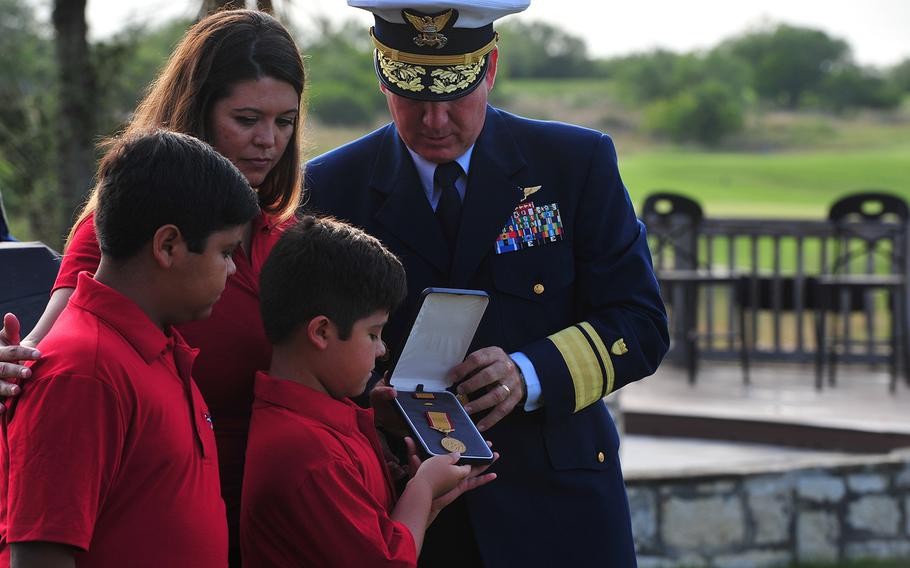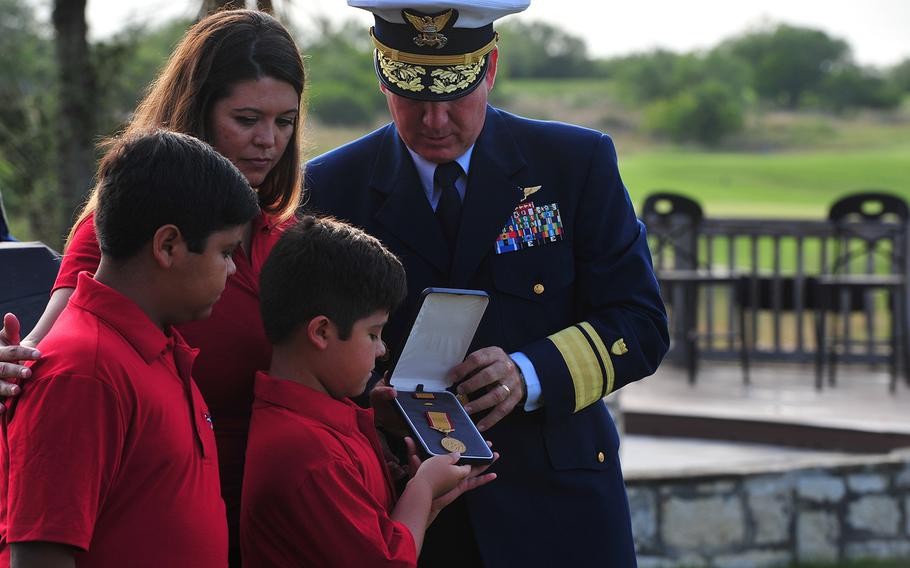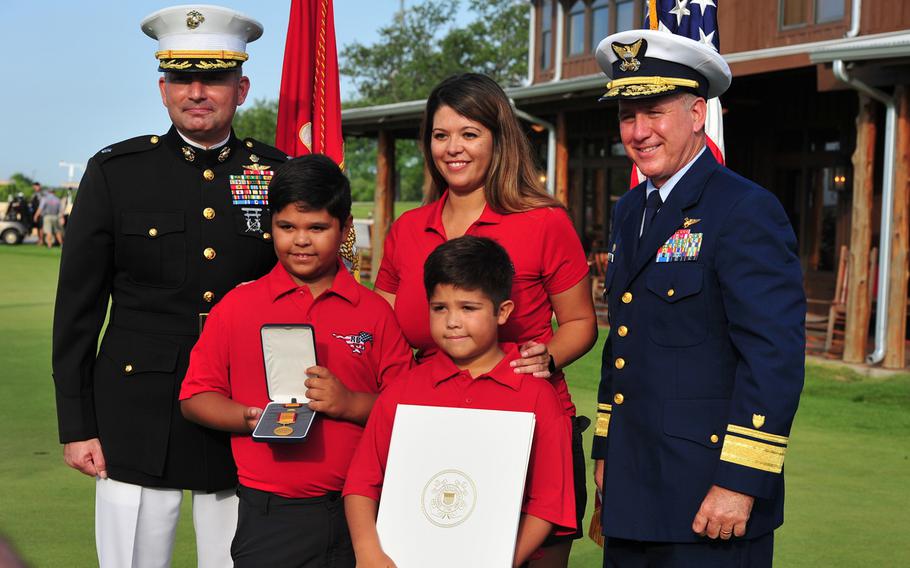 The family of a Marine who died while saving two teenagers from the Medina River last year was given the Gold Lifesaving Medal.
On June 8, 2016, retired Marine Corps Master Sgt. Rodney Lee Buentello was at Bandera City Park in Texas with his family when a teenager girl tried to cross the dam and fell into rough water below it, according to a report in the San Antonio Express-News. A male teenager tried to save her, but he was also swept away. Buentello jumped in after both of them.
Buentello was able to save both teenagers, but was dragged under and drowned before rescuers could reach him, according to a statement from the Bandera Marshal's Office.
His wife Lisa said his combat experience likely prompted him to act.
"He lost many Marines in his arms, so seeing any young person in need, he would do whatever he could to take care of them. He tried to live life to save other people," she said in an interview with the Express-News the day after he died.
Lisa Buentello and her sons accepted the medal from from Coast Guard Rear Adm. Dave Callahan in a ceremony on Monday in San Antonio. The ceremony was held before the start of the Rodney Lee Buentello Memorial Golf Tournament.
According to the Coast Guard, the Gold Lifesaving Medal is one of America's oldest. It was created by Congress in 1874 and may be awarded to someone who performs a rescue or attempts to rescue someone else from drowning, shipwreck or other peril of water, at the risk of his/her own life and demonstrates extreme heroic daring.
king.lauren@stripes.com Twitter: @laurenking