Marine Corps Forces Pacific commander tapped to lead training component; successor is aviation chief
by
Joseph Ditzler
May 8, 2020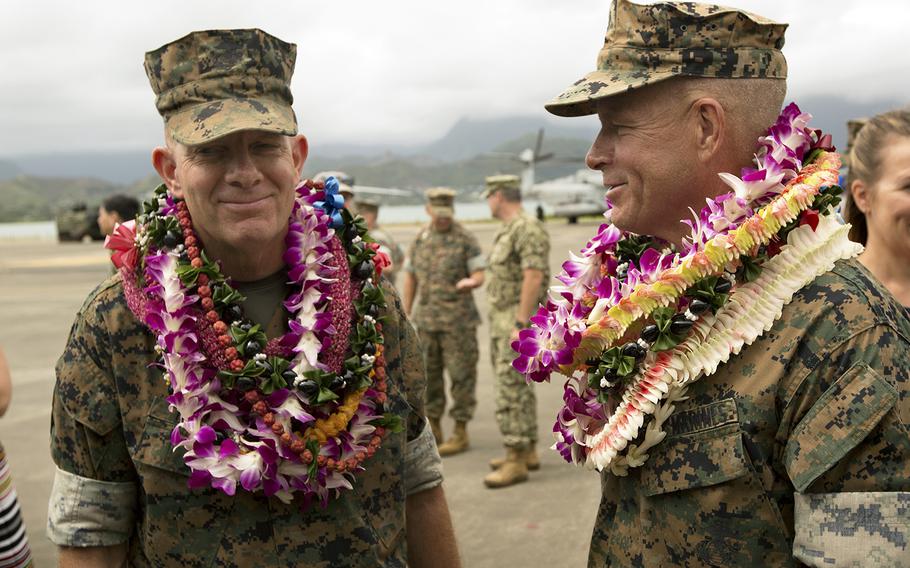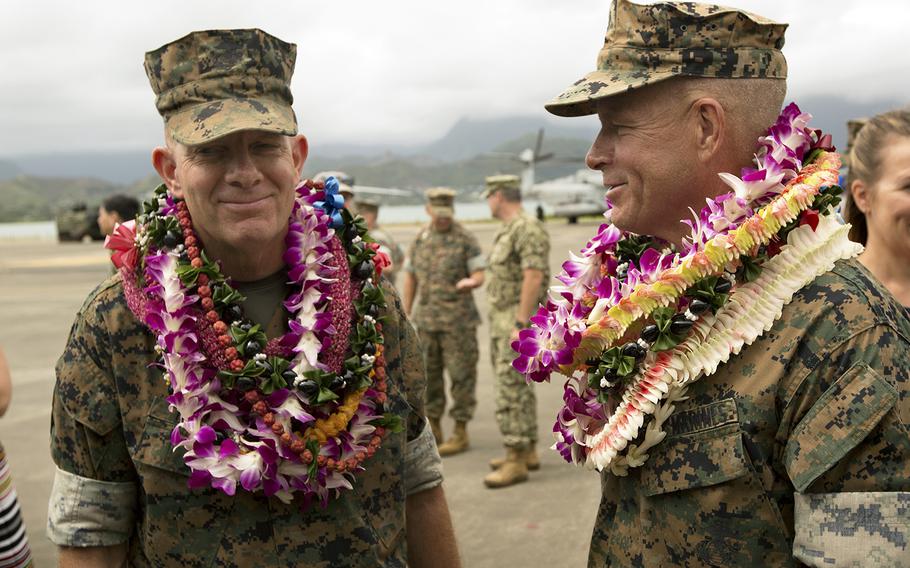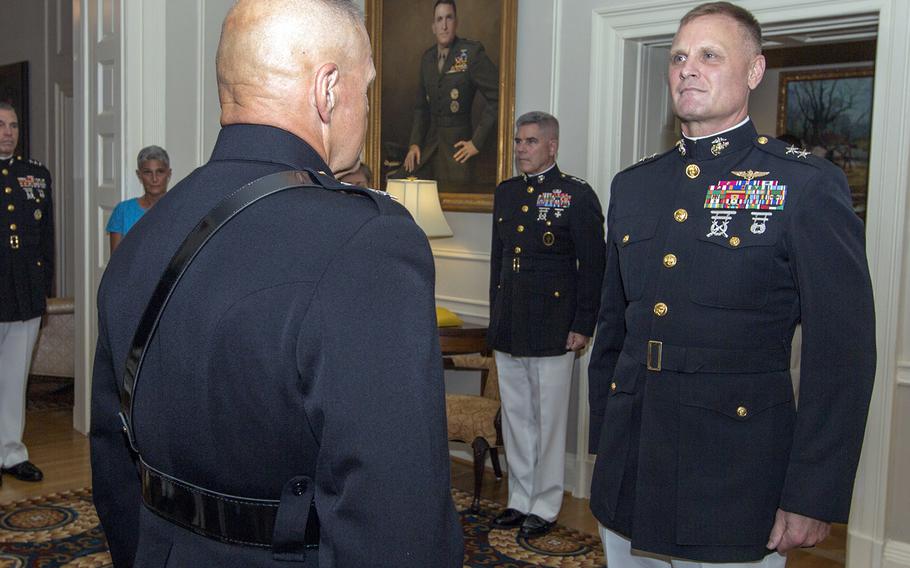 TOKYO — The boss of all Marines in the Pacific is heading back to the mainland to lead the service's training component, according to an announcement by Defense Secretary Mark Esper.
Lt. Gen. Lewis Craparotta was nominated Wednesday to head the Quantico, Va.-based Marine Training and Education Command, according to Esper's office. The Vermont native and graduate of the University of Vermont has been commander of the Hawaii-based Marine Corps Forces Pacific since August 2018.
Craparotta was commissioned in 1983. He's served as a platoon, regimental and division commander before taking the helm of I Marine Expeditionary Force in July 2016. Along the way Craparotta served as an adviser the Saudi Arabia Royal Marines, worked with Special Operations Command, Europe, and as director of operations, U.S. Northern Command, among other assignments.
To succeed Craparotta the administration nominated Lt. Gen. Steven Rudder, now the deputy commandant for aviation in Washington, D.C.
Rudder, who was commissioned in 1984, knows the Pacific as a past commander of the 1st Marine Air Wing on Okinawa. He's also led Marine Air Group 26 at al Asad Air Base during Operation Iraqi Freedom; commanded a deployed Marine helicopter squadron during an Operation Dynamic Mix exercise in Europe; and deployed to Afghanistan, Pakistan and Qatar during the war in Afghanistan.
Rudder is a Connecticut native and holds a bachelor's in business administration from Boston University and master's degrees from the Marine Corps Command and Staff College and the Army War College.
Their nominations top a two-page list of general staff personnel changes announced by Esper. Among them is Col. Peter Huntley, deputy commander of Marine Corps Forces Special Operations Command, at Camp Lejeune, N.C.
Huntley is tapped for a star, moving him up to brigadier general, according to the list. He enlisted in 1984 and served three years with the 1st Ranger Battalion before his discharge. Commissioned in 1991 through the Platoon Leader's Course, he rose through the officers' ranks with service in Iraq and Afghanistan.
A National War College graduate, Huntley most recently served with the Combined Joint Interagency Task Force-Syria as director of plans and operations.
ditzler.joseph@stripes.com Twitter: @JosephDitzler