Former Marine Cpl. Kyle Carpenter to be awarded the Medal of Honor
by
Jon Harper
May 19, 2014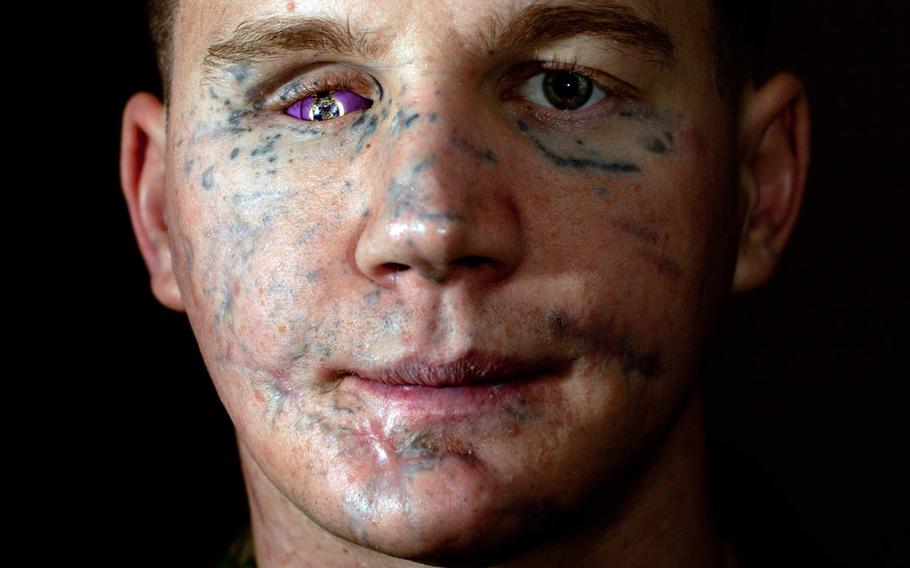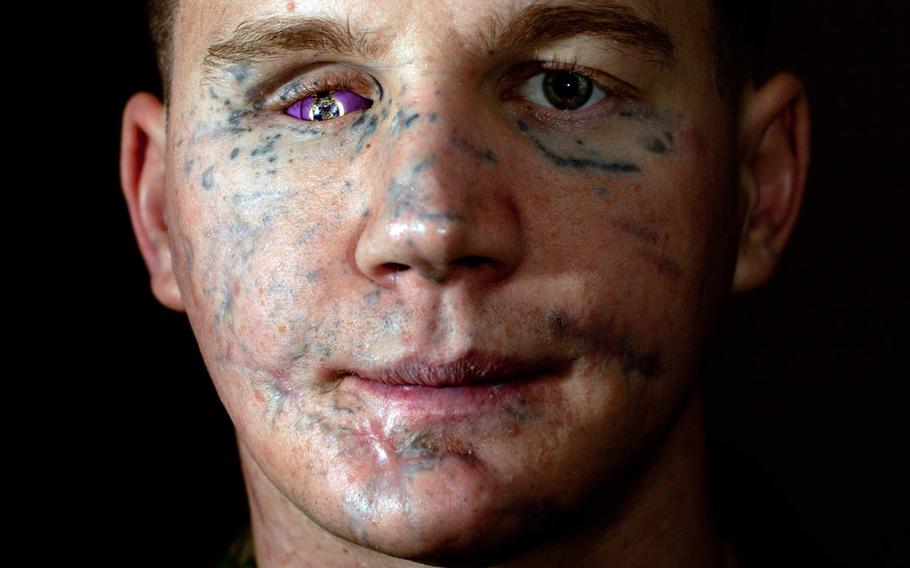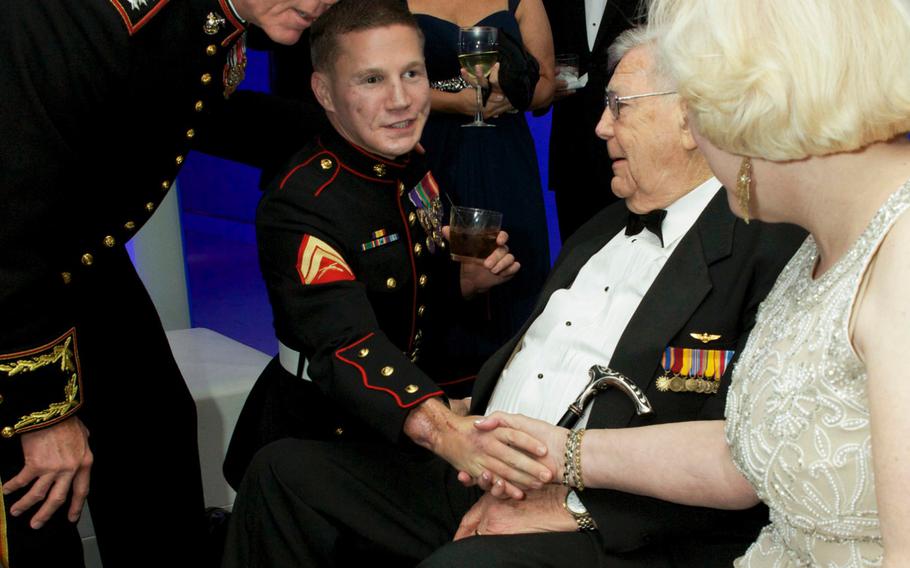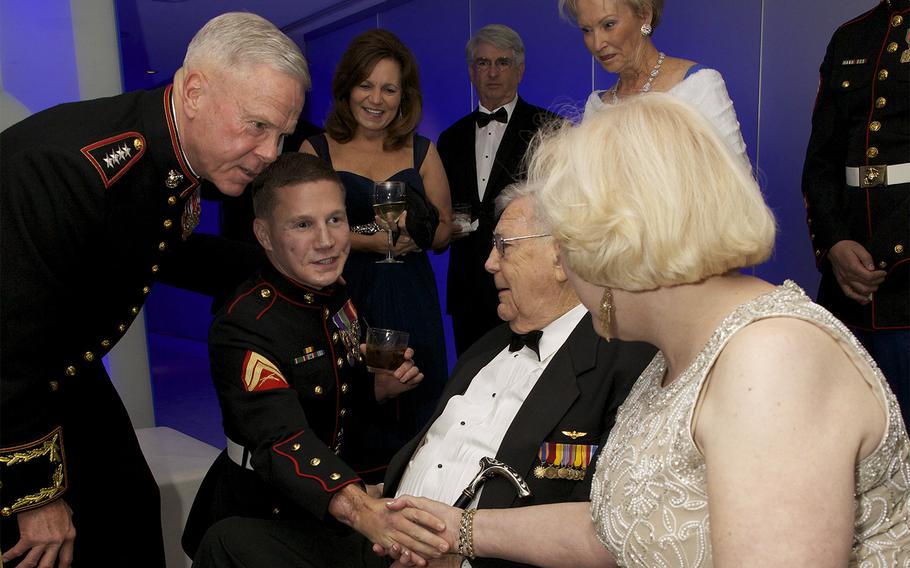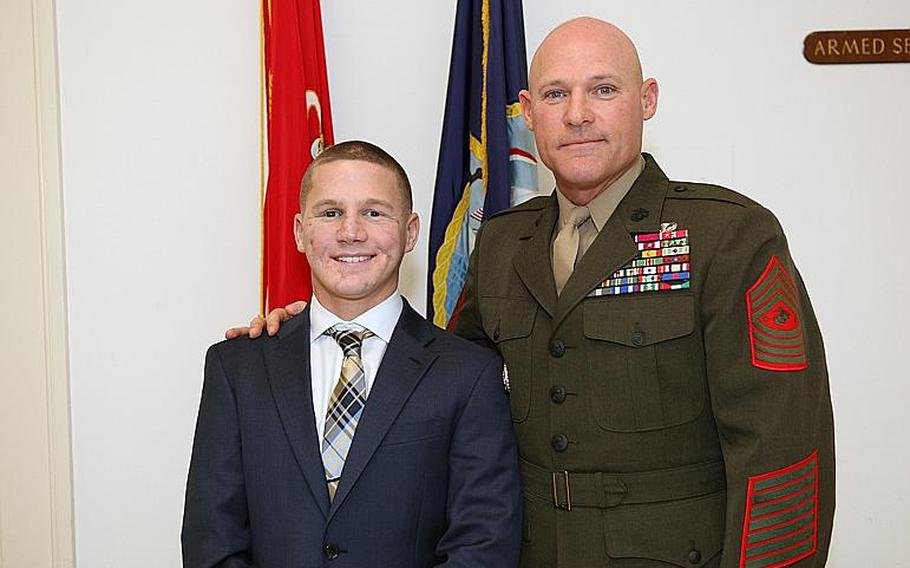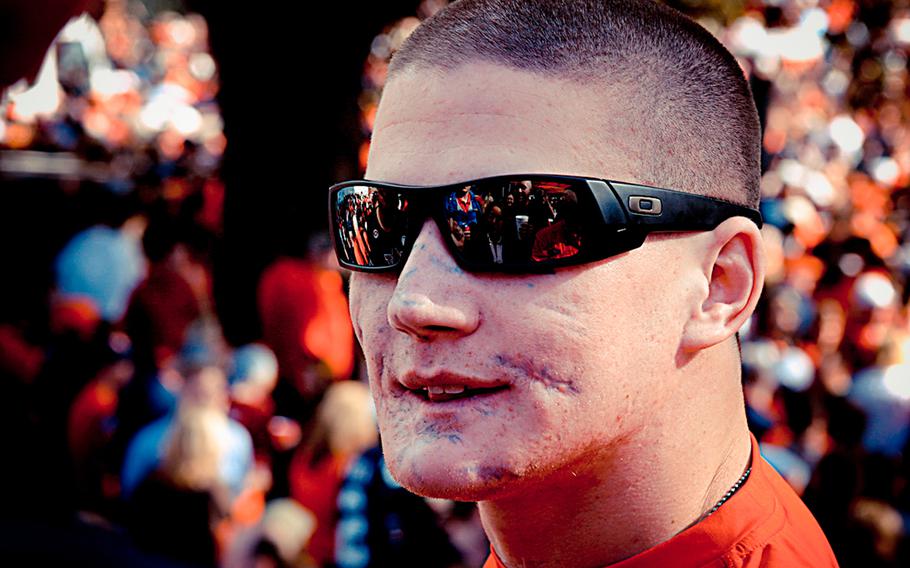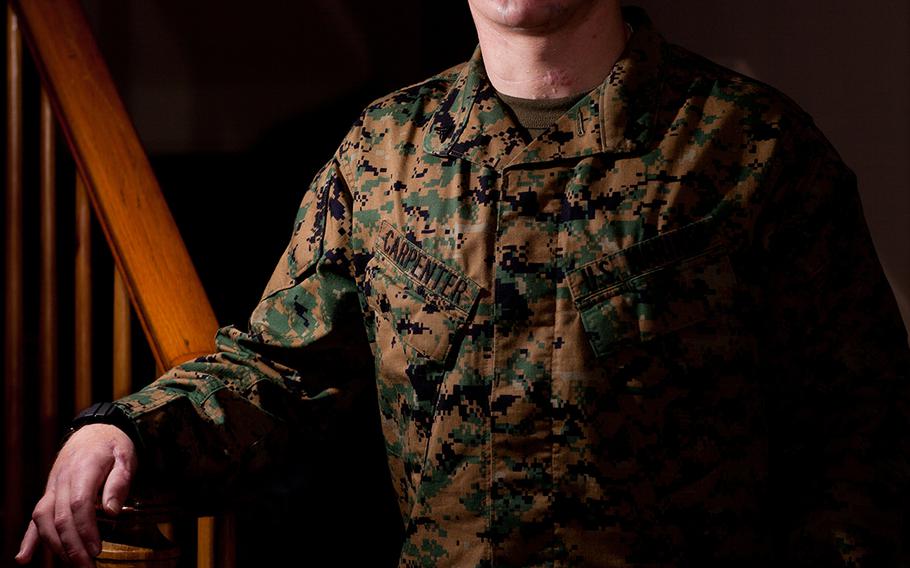 WASHINGTON — Former Marine Cpl. William "Kyle" Carpenter will be awarded the Medal of Honor for his actions in Afghanistan, the White House announced Monday.
Carpenter, 24, will receive the nation's highest award for valor for diving on top of an enemy grenade to save the life of his friend, Lance Cpl. Nicholas Eufrazio, during an insurgent attack in the Marjah district of Helmand province on Nov. 21, 2010. Then-Lance Cpl. Carpenter was serving as an Automatic Rifleman with Company F, 2nd Battalion, 9th Marines, Regimental Combat Team-1, 1st Marine Division (Forward), I Marine Expeditionary Force (Forward), when insurgents threw a grenade on a rooftop where Carpenter and Eufrazio were standing guard.
RELATED: More Stars and Stripes coverage of the Medal of Honor
Marines who were deployed with Carpenter told the Marine Corps Times that they believed Carpenter took the brunt of the grenade blast to save Eufrazio because of the nature of the wounds he sustained. Petty Officer 3rd Class Christopher Frend, the Navy corpsman who triaged the two Marines, said the blast seat of the grenade — which indicates the detonation location — was found on Carpenter's torso. Frend said Carpenter's injury would have been different if the grenade had exploded on top of him instead of under him, which suggests that Carpenter smothered the grenade with his body.
Carpenter and Eufrazio survived the blast, but suffered severe wounds. Carpenter lost an eye and most of his teeth and shattered his jaw; his arm was also broken in several places.
In July 2013, Carpenter was medically retired due to his war wounds. He is currently a full-time student at the University of South Carolina in Columbia.
After a long recovery and more than 30 surgeries, Carpenter ran the Marine Corps Marathon last year and posted a time of 4:28:42, according to the 'Operation Kyle' Facebook page, which was created by his supporters.
"It's hard to comprehend that three years ago today my life and body was torn apart by an enemy hand grenade on a hot dusty rooftop in Afghanistan," Carpenter wrote on the Operation Kyle page last year, on the third anniversary of the attack.
"At times it has felt so long ago and yet, when I close my eyes, I can still feel the warm blood pouring out of me onto my skin and fading out of consciousness with my the final thought of "I'm going to die" in my head ...
"And here I am. I just want to thank and remind all of you how much it means and how truly appreciative I am for every comment, message, word of encouragement and prayer you have sent my way since that day in November 2010. You have helped get me to where I am today and for that I will be forever grateful. It took a life changing event to get me to truly appreciate the precious and amazing life I have been blessed with.
"Please take it from me … enjoy everyday to the fullest, don't take life too seriously, always try to make it count, appreciate the small and simple things, be kind and help others, let the ones you love always know you love them and when things get hard, trust there is a bigger plan and that you will be stronger for it."
Carpenter will be the eighth living recipient of the Medal of Honor for actions in Iraq or Afghanistan. He will receive the award from President Barack Obama at a White House ceremony on June 19.
harper.jon@stripes.com Twitter: @JHarperStripes