6,000 pounds of shrimp seized from fishing vessel near Dry Tortugas shrimp sanctuary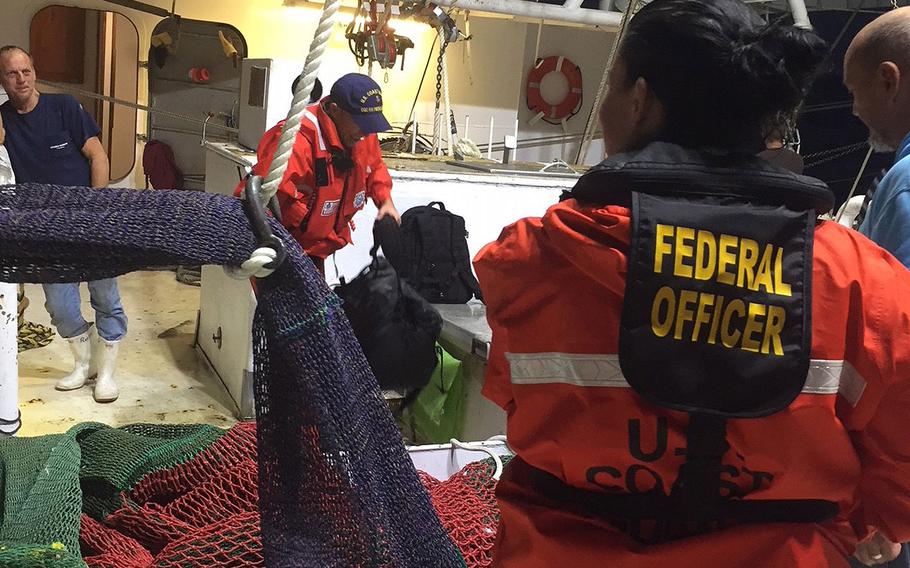 The Coast Guard and National Oceanic and Atmospheric Administration sized about 6,000 pounds of shrimp from a fishing vessel near the Dry Tortugas Shrimp Sanctuary Preservation area.
The 68-foot vessel Ronald E. was observed fishing inside the marine sanctuary on Friday and then boarded by a joint cutter Raymond Evans-NOAA team, according to a news release from the Coast Guard. The team cited the Ronald E. for illegally fishing inside a national marine sanctuary and safety violations. The National Marine Fisheries Service will determine if a formal notice of violation will be issued.
The seized shrimp was worth about $60,000.