The Army had the most hospital trips among the services for alcohol-related problems, study finds
---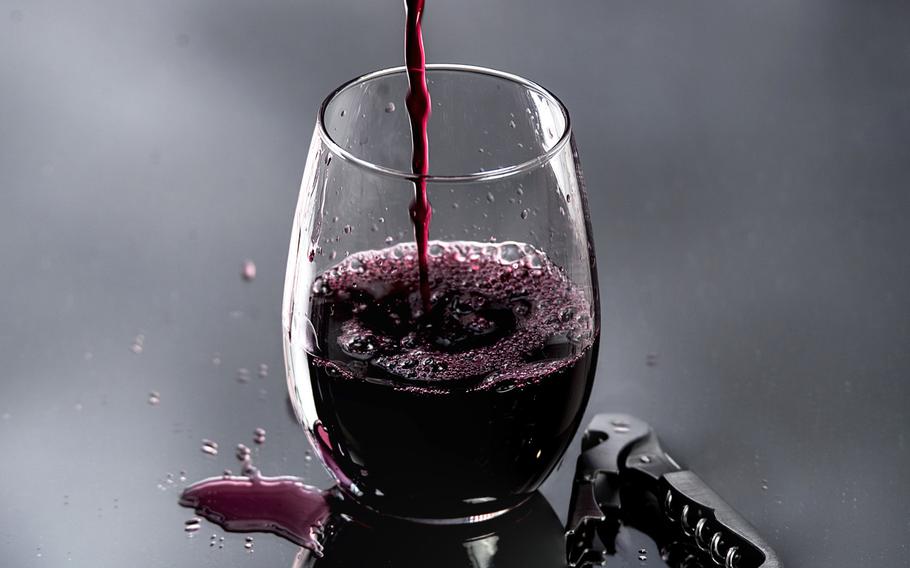 More than 101,000 active-duty troops ended up in the hospital between 2009 and 2018 because of a problem related to excessive drinking, a new study has found.
About half of them had potentially deadly alcohol poisoning — caused by drinking too much in a short period of time — 35% sought care for alcohol dependence disorders, 17% for alcohol-related injuries and over 10% for alcohol-induced psychosis, according to the study in the Defense Health Agency's monthly publication.
Broken down by service, soldiers had the highest rate of alcohol-related trips to the hospital, followed by Marines and sailors. Airmen had the lowest rate — about half that of soldiers.
Soldiers also comprised more than half of those who went to the hospital more than once for a drinking-related problem, the study said.
The high rate among soldiers for repeat visits to the hospital is "likely related to the higher rate of alcohol-related encounters attributable to the Army in general," the study said.
"However, it may also suggest higher tolerance of these episodes and stronger efforts to rehabilitate soldiers and salvage careers than in the other service branches."
Problems caused by excessive drinking that required hospital care were most common in combat-specific and motor transport occupations, with pilots and air crew the least likely to be affected, the study found.
While the incidence rate of alcohol-related medical encounters declined 14% over the 10-year period, there was an increase in 2011 and 2012 — a period that corresponded with a surge in troop levels in Afghanistan, the study said. Once the surge ended, the rate of alcohol-related encounters declined, it said.
Active duty service members are known to have a higher prevalence of alcohol use, heavy drinking and binge drinking than the general population, the study said.
That could be due in part because those who drink in high school are more likely to join the military, but also because "binge and heavy drinking are an accepted part of military culture," the study said.
Around 30% of service members who took part in the 2015 Department of Defense Health Related Behaviors Survey said they had binge-drunk the previous year, compared to 24.7% of U.S. adults over the age of 18. And a 2002 study comparing military drinking rates with that of civilians in the same age group found that around 32% of military men drank heavily, compared with 17.8% of civilian men, according to a paper for the National Institute on Alcohol Abuse and Alcoholism.
Excessive drinking "contributes to significant harms among military service members and substantial costs to the U.S. Armed Forces," the study warned.
"A study of TRICARE expenditures noted alcohol-related medical care to cost around $425 million a year in 2006, which would be over $500 million in 2018 after adjusting for inflation," it said.
Still, the rate of alcohol-related ER visits and hospitalizations among service members "is substantially lower than those reported in the civilian sector."
Service members' concerns about negative career impacts, along with alcohol and drug prevention programs, mandated buddy systems, base restrictions on the use of alcohol, and alcohol and drug screening programs "may work to limit the number of individuals who reach the level of requiring emergency medical attention," the study said.
---
---
---
---